When ordering glasses online, a common question is: 'Am I ordering the right prescription lenses or not?'. Whether you've been wearing glasses since you were a kid or recently purchased your first pair of specs, committing to buying prescription glasses online when you aren't 100% sure about your measurements can seem like a shot in the dark.
Wouldn't it be great if there were some way of obtaining your existing prescription from the comfort of your own four walls? Well, the good news is you can, with the latest Lens Scan app from eyerim. The best part is that it's not only ridiculously easy to use, but it's also completely free!
Can you measure your Rx prescription without an optician?
Sometimes checking your lens prescription at a local optician isn't always possible. Whether you like many are navigating pandemic lockdowns, live in a remote location or experience limited mobility, you may have few available options or none at all. Thanks to eyerim's latest technological breakthrough, the Lens Scan app allows you to measure your (Rx) prescription directly from your current pair of glasses with exceptionally high accuracy.
How Lens Scan determines your prescription in just a few minutes
To use the Lens Scan app, you begin by syncing the app to your computer. Next, the app will instruct you to scan your current prescription glasses and your face with your smartphone. Once you've completed this, you'll receive an email with your complete prescription details. The process takes no more than 10-15 minutes from start to finish, and the instructions are easy to follow. Yes, it's that quick and that simple!
Know that Lens Scan is not just easy to use, accurate and free, but it's also safe. The Lens Scan app has been quality tested and meets industry accuracy standards, guaranteeing accurate results.
What will you need?
First off, you will need to download the Lens Scan app to your Apple or Android smartphone/device. Once you've done this, you'll need the following to get started:

Measure your Rx in just 3 simple steps

Step 1: Scan your current glasses
Once you have synced the Lens Scan app to your computer, follow the in-app instructions to get going. You'll be prompted to use your smartphone to scan your current prescription glasses to ascertain your Rx as well as your face to measure your PD (pupillary distance).
Important: Currently, Lens Scan only reads single vision lenses from -6.00 to +3.00 with a cylinder up to -2.50. If you wear progressive lenses or higher diopters, contact us, and we'll be happy to help you out.

Step 2: Check your results
After you've taken all the measurements mentioned in step 1, you'll receive an email to review your results. The measurements pulled by Lens Scan from your glasses are sent to you in a standard prescription format.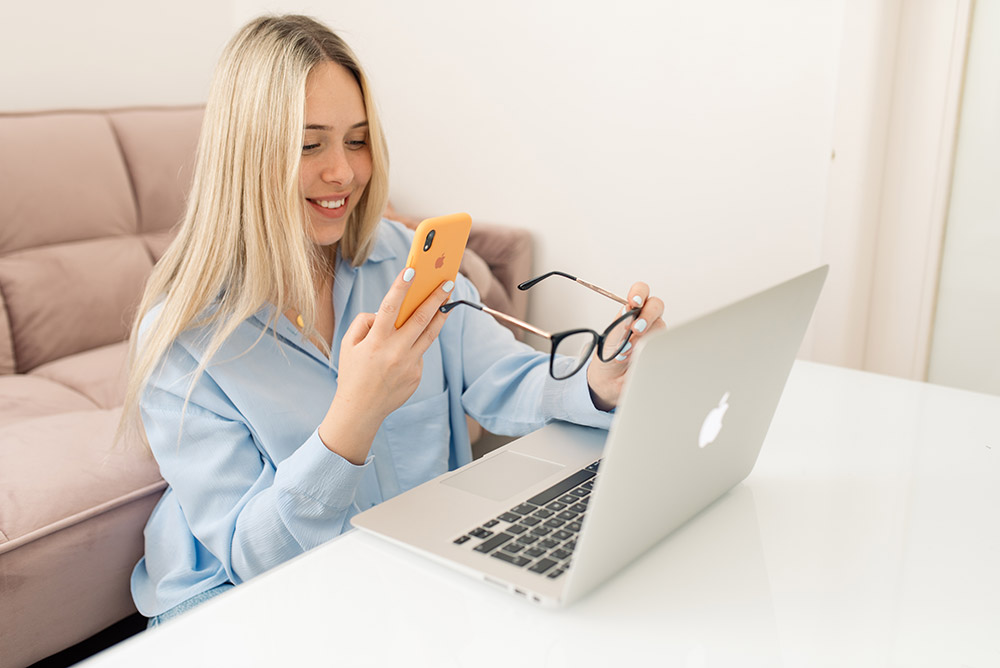 Note: Make sure the lenses you scan are your most recent prescription as Lens Scan only reads the current prescription in your glasses. It will not provide you with a new prescription. If you would like to change your prescription or feel like your vision has changed, we advise that you book an eye exam with an optician.
Step 3: Time to find your perfect frames!
Now you're ready to take a virtual stroll through the eyerim shop and choose from an extensive collection of stylish frames and quality lenses.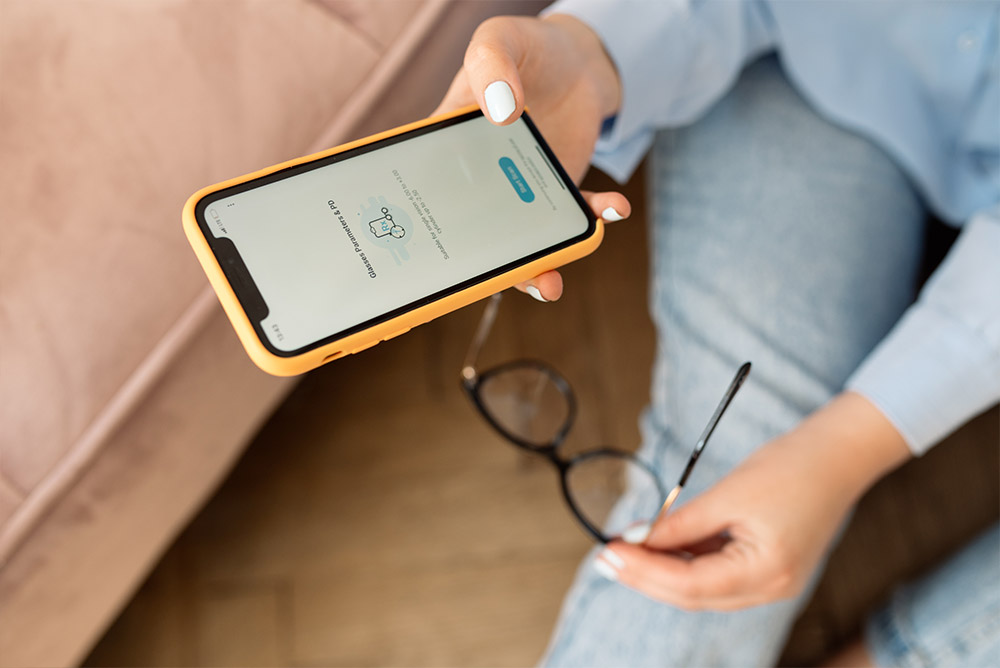 What are you waiting for? Time to get scanning!
Buying new glasses online doesn't have to be guesswork. Not only can you now accurately pull your prescription details with the Lens Scan app, but once you have you have your values, you can try on a wide range of your favourite frames and make sure you find a suitable fit with eyerim's Magic Mirror feature. Buying glasses online has never been so easy, accurate and above all, affordable.