Oakley has been leading the way with lens technologies in sport since forever. With the release of their PRIZM lens technology, which magically tunes vision for sport-specific environments, they became a game changer who takes sunglasses and ski goggles into whole new level . What's all the hype around Prizm, how does it work, what it has to offer and how come that this technology has proved itself among the greatest athletes in the world? We have the answer.
What is PRIZM and how does it work?
Even though your eyes can differentiate between 10 million colors and see objects moving in various light conditions, they occasionally need help to see things that your brain wouldn't normally be able to process. By measuring the entire electromagnetic spectrum at very specific environments, Oakley engineers have been trying to define colors that were the most important in specific settings such as rivers, roads, or harsh mountain slopes. After 15 years of research and development, Oakley introduced their proprietary Oakley Prizm™ lens technology, which basically fine tunes vision based on unique sport environment, so the lenses work to emphasize colors and help to enhance performance and safety.
This technology features basically the first purpose-built lens for specific sports and activities, and it's simply a game changer solving environmental problems that all athletes face every day. Oakley's goal is to revolutionise sport, and we must admit, they are going the right direction here, for sure!
Is there a difference between Prizm and Polarized lenses?
Since Oakley has released their Prizm lenses, there's been a great hype with this new technology, however, there are still many people who think there's not that much difference between Prizm and polarized lenses. Well, the short answer here is 'yes, there is', polarized and Prizm are very different things. Prizm lenses are basically a family of contrast lenses, but what makes them different from the rest is that they are able to fine-tune which colors exactly are filtered or can pass the spectrum. This ability makes various Prizm lenses being optimized for specific sports, or activities, such as golf, hiking, skiing or snowboarding. Polarization, on the other hand, is a filter that blocks all horizontal light which gets reflected from smooth surfaces, such as wet road or water. Basically any sunglasses could potentially feature polarized filter, regardless of whether the lens is contrast, Prizm, or neutral.
Oakley Prizm ski goggles - Revolution in winter sports
Oakley's snow sports Prizm lens was first released in 2014 and already back then everyone in Oakley knew it would be the jewel of this range. Since its launch, Oakley has not stopped with releasing new versions of lenses tuned for winter sports. Ski goggles featuring PRIZM™ lens technology allow you to see the bumps, holes, and all the details on the slope that your eyes have always been struggling to see. These revolutionary lenses come in six different tints, all being able to perform with a greater range of lighting conditions.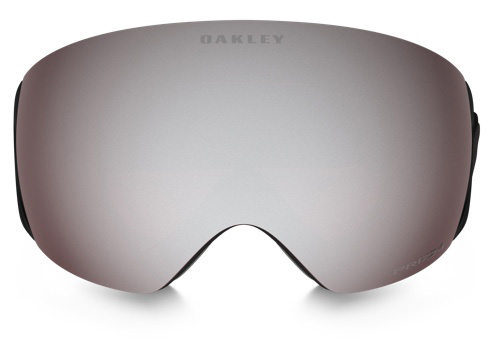 Oakley PRIZM™ Black Iridium
Conditions: Bright / Sunny weather
VLT: 3 - 8%
Category: S3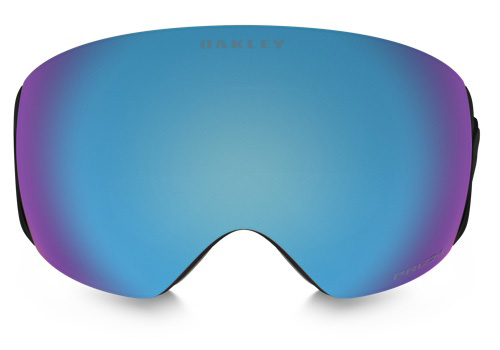 Oakley PRIZM™ Sapphire Iridium
Conditions: Bright / Medium / Clouds
VLT: 8 - 18%
Category: S3 - S2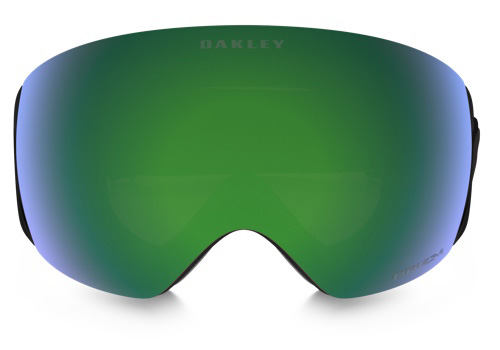 Oakley PRIZM™ Jade Iridium
Conditions: Bright / Medium / Clouds
VLT: 8 - 18%
Category: S3 - S2

Oakley PRIZM™ Torch Iridium
Conditions: Bright / Medium / Clouds
VLT: 8 - 18%
Category: S3 - S2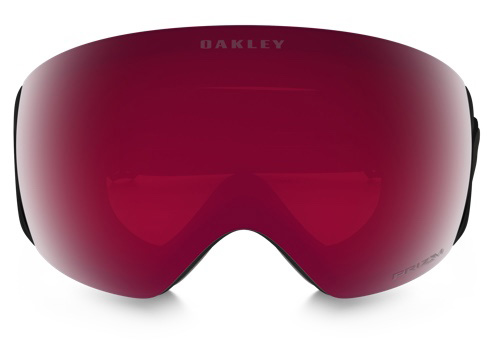 Oakley PRIZM™ Rose
Conditions: Medium / Snow & Fog
VLT: 18 - 43%
Category: S2 - S1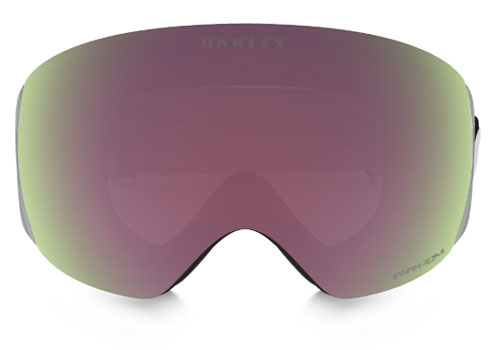 PRIZM™ Hi Pink Iridium
Conditions: Low / Snow & Fog
VLT: 43 - 80%
Category: S1
Good news! Today, PRIZM™ lens technology is featured on all favourite Oakley ski goggles, so you can enjoy perfect clarity no matter your style. From worldwide bestseller Oakley Flight Deck and it's little brother Oakley Flight Deck XM, or very similar Oakley A-Frame 2.0 to Oakley Airbrake XL which features popular Stormtrooper look. Oh! And of course our favourite Oakley Line Miner as well! Believe us, traditional old-school lenses are about to be forgotten once you experience this Prizm magic.
Prizm technology has been approved by many great athletes. World champion slopestyle rider Mark McMorris is one of many Olympic medalist who have tested snow-optimized Prizm lenses, and today, he has his own Oakley Signature Series available on eyerim as well. Not to mention legends such as Lindsey Vonn, Shaun White, or Aksel Lund Svindal whose success testifies the revolutionary abilities of the magic called PRIZM.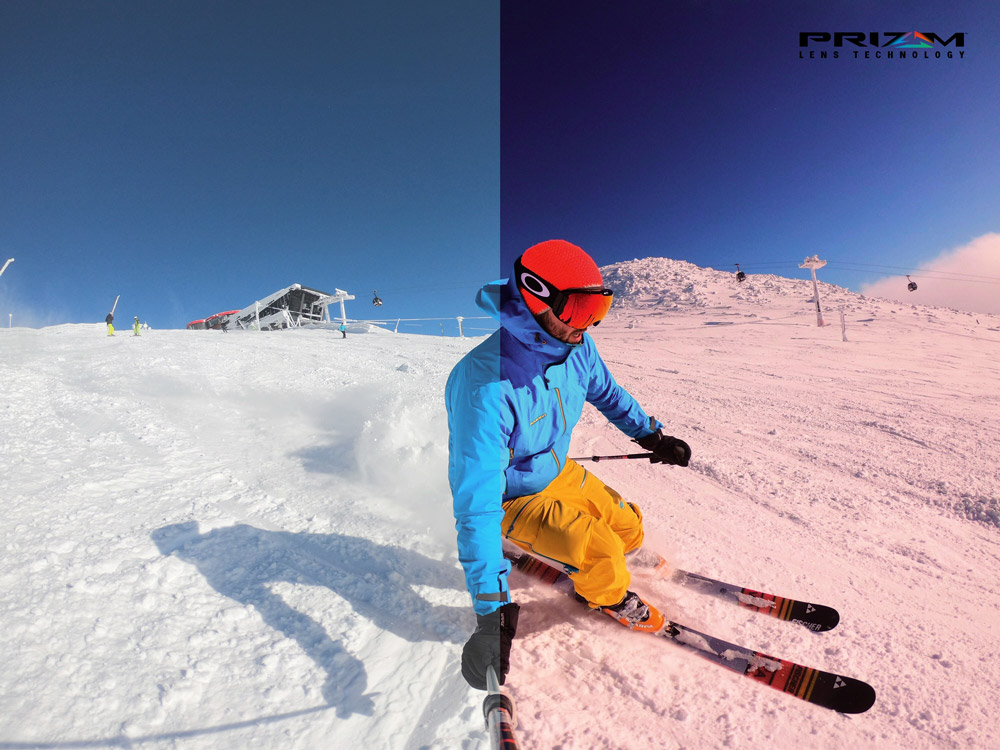 Oakley Prizm sport sunglasses - Golf, Road, Trail and more
Oakley engineers pushed the boundaries of Prizm technology even further. They tested several sport environments, and today, there are many Oakley sunglasses which feature PRIZM lenses optimized for sport of all kinds, such as Prizm Golf, Prizm Road, Prizm Trail, and many more.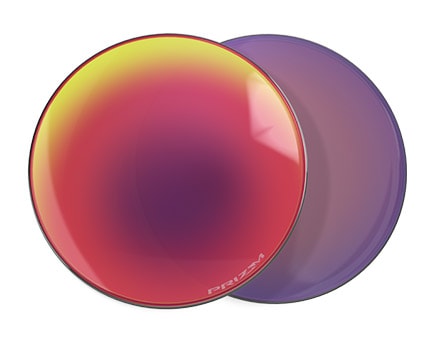 PRIZM™ Road
This lens enhance the blues and greens and helps every cyclist to see all the details and changes of the road surface. Grab a pair of Oakley Radar EV PATH Prizm and enjoy the ride.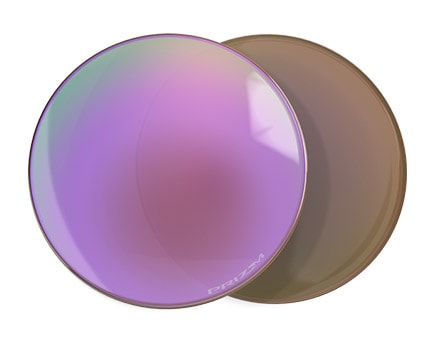 PRIZM™ Golf
These lenses allow golfer to see the changes in textures and the different greens. Hit the course in a pair of Oakley Flak Draft Prizm sunglasses and see clearly where the rough begins and the green ends.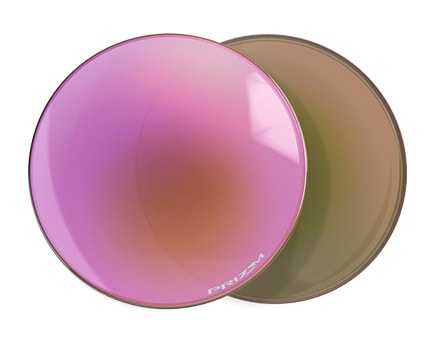 PRIZM™ Trail
Amazing lens that enhances reds and browns so you spot sand, rocks and roots in dirt conditions in a speed of light. Try Oakley EVZero Path Prizm - perfect choice for trail runners, hikers, and mountain bikers who loves adrenaline.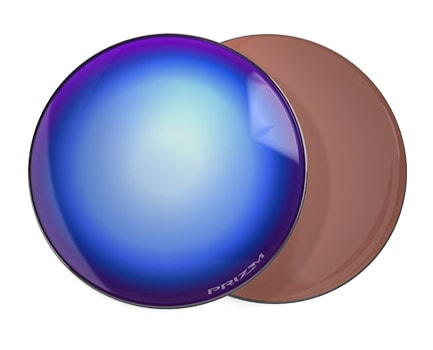 PRIZM™ Deep Water
Watersports lovers, heads up! This polarized lens perfectly boosts greens and reds while filtering out the shades of blue - pretty useful on open water. With a pair of Oakley Holbrook Metal Prizm you'll have a better view of what is going on down there.
Both Oakley Prizm Snow and Sport lenses offer drastically improved contrast which results in amazing visual experiences across all sports. Head over to oakley.com to learn more about the PRIZM™ lens technology and explore the variety of options that it offers. Lately, Oakley also teamed up with VSCO, popular photography editor, to bring Prizm technology directly to your phones. So, if you're wondering what's it like to see through Prizm, check out their amazing Oakley Prizm presets and see the difference.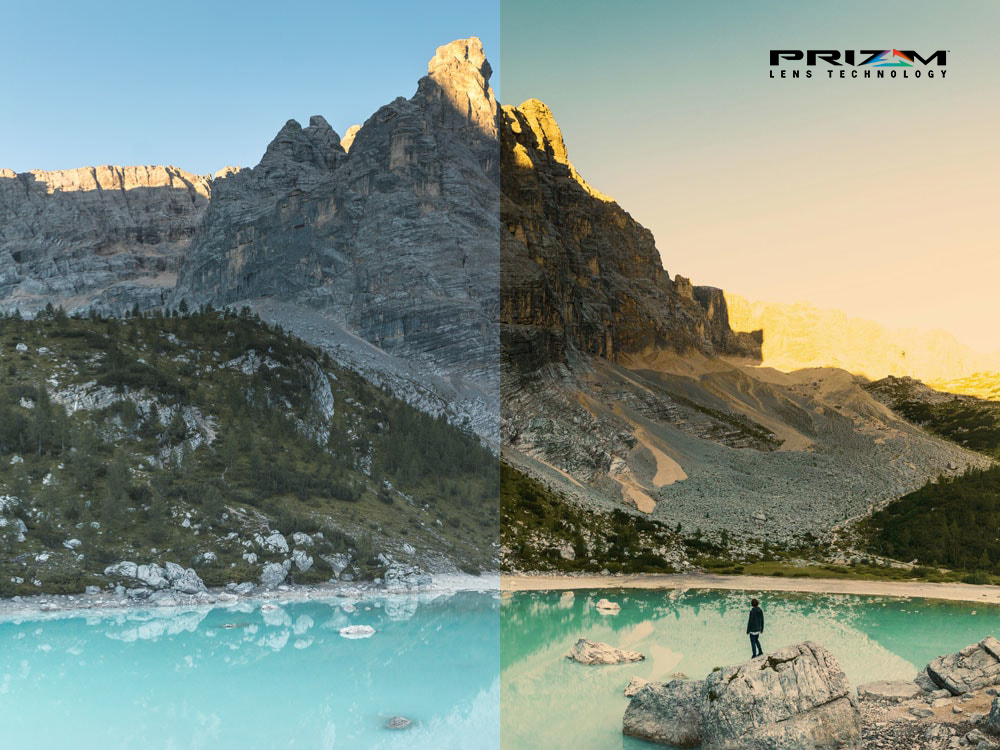 No words or pictures will ever express the 'Prizm lens' experience, you have to try it yourself! Check out our selection of Oakley ski & snowboard goggles featuring this tech magic and explore what does perfect clarity mean. Buy any in-stock ski goggles on eyerim until the 25/02 and enjoy 20% OFF your order immediately. And this is where it gets even better… if you go to our Facebook page now, you can win 100 EUR budget for a pair of your favourite WHATEVER on eyerim. Fingers crossed!