Online eyewear industry has recently experienced a massive breakthrough and buying glasses online has never been easier. The secret to choosing a perfectly fitting pair of specs is simple: know your size. We, of course, understand that flawless fit is essential, yet challenging at the same time. We've put together this size guide which can possibly answer all the questions you've been googling until now. Let's find out everything about perfect size fit, frame dimensions and DIY measurement hints.
How to choose the right frame
In the case of prescription glasses, as well as sunglasses, it is necessary to understand several dimensions of the frames, which are important when choosing the size. What are these?
Lens width is the horizontal diameter of the lens in its widest point usually referred to by optometrists as 'eye size'.
Lens height measures the lens vertically at its tallest point, and it's often defined as 'standard'. Despite the unfortunate fact that different brands have different definitions of 'standard' height, it is usually around 32-38 millimetres.
Bridge width horizontally measures the part above your nose between the lenses typically ranging from 14-24 millimetres.
Temple length measures the temple from the hinge in the front to the end of the temple behind your ear including the bend. It usually falls between one of three standards - 135, 140 or 145 millimetres.
How to find the perfect size?
Hint #1: Check the size of your current frame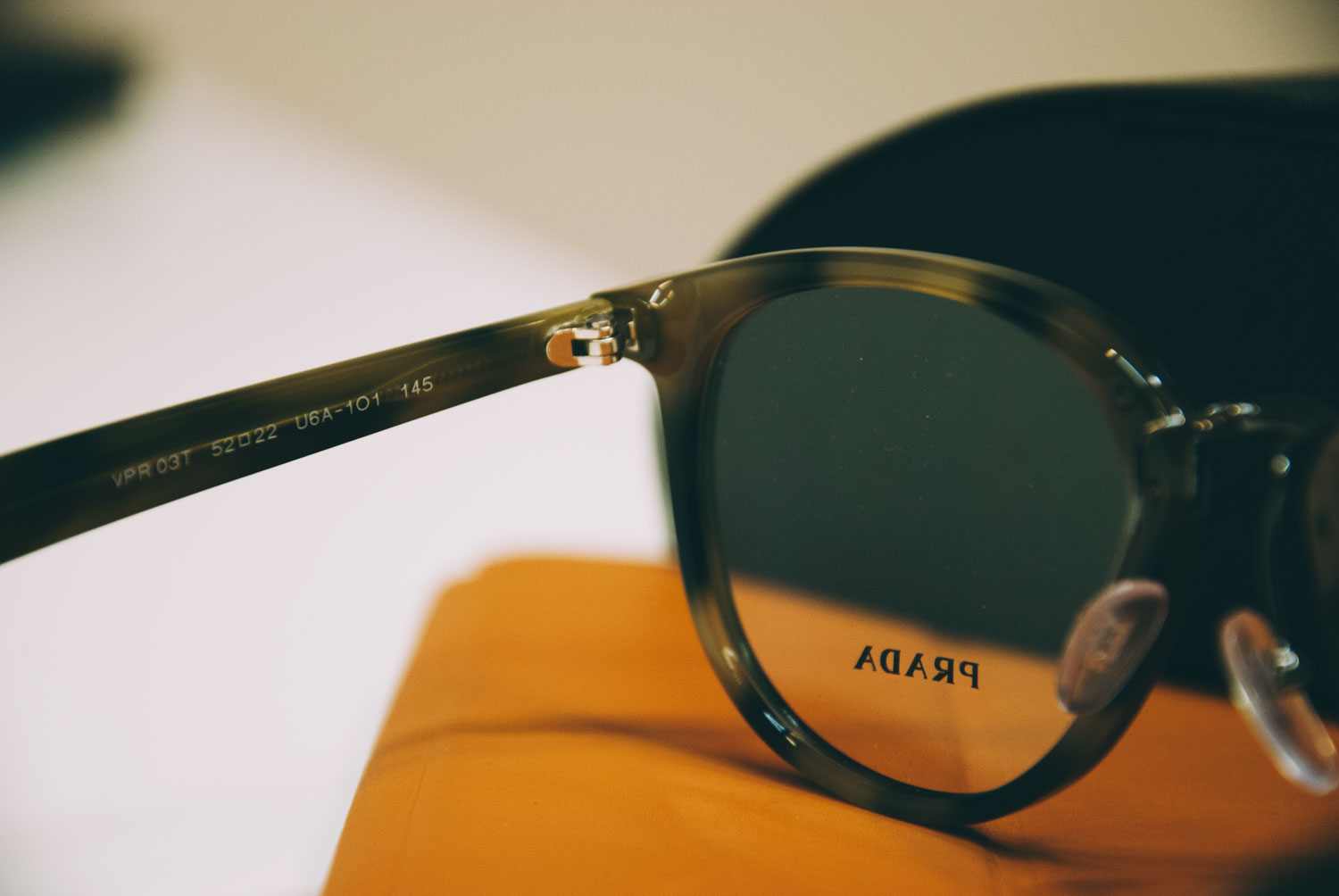 You're ahead of the game if you already have a pair of eyeglasses at your home. If you look on the inside of your glasses, in the majority of cases you'll find a series of numbers that indicates your frame size and looks like this: 52 [] 22 145. Every pair of eyeglasses is different and the size information may be located in different places - usually on the inner side of the temple, bridge or ear part. What do these numbers mean? It's very simple. If the numbers are 52 22 145, your frame dimensions are:
• 52 mm lens width
• 22 mm bridge width
• 145 mm temple length
Once you check these dimensions, compare them with the dimensions of the specs you just picked. If they're similar, go ahead! It should be the right fit for you.
Hint #2: Measure your current frame yourself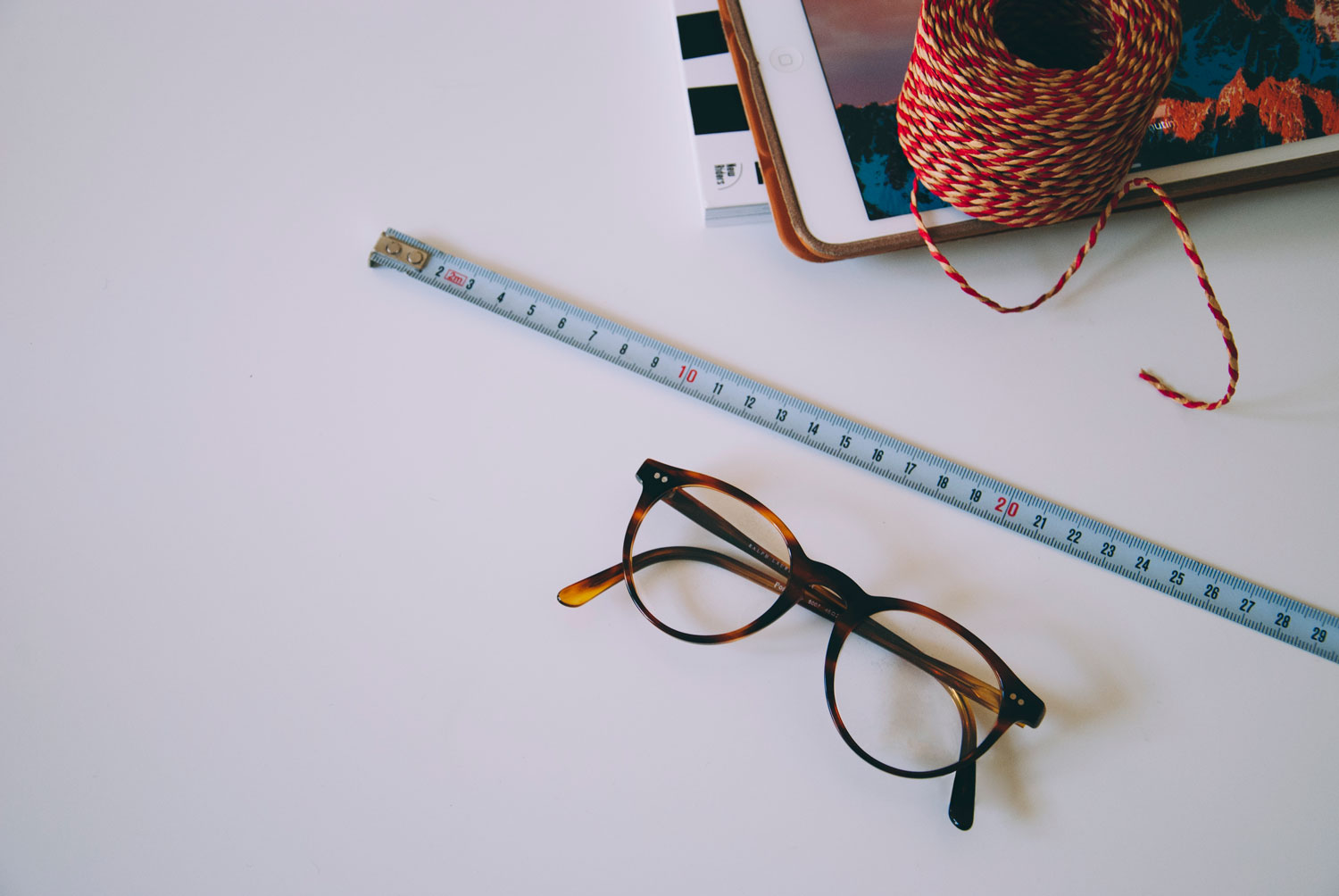 If the numbers aren't printed on your frames, it's not the end of the world. Here comes the moment when you show off your manual skills! Now when you've already learnt which dimensions you need to know in order to determine your frame size, you can easily measure them with a millimetre ruler or cloth measuring tape. DIY activity for today is done and you're again one step closer to the perfect fit of your new eyeglasses. Yay!
Hint #3: Use a credit card
We're not kidding. Credit card width is approximately the same as the width of a standard size lens (also defined as 'M' or 'medium' size) and it may be a perfect tool to help you in this situation.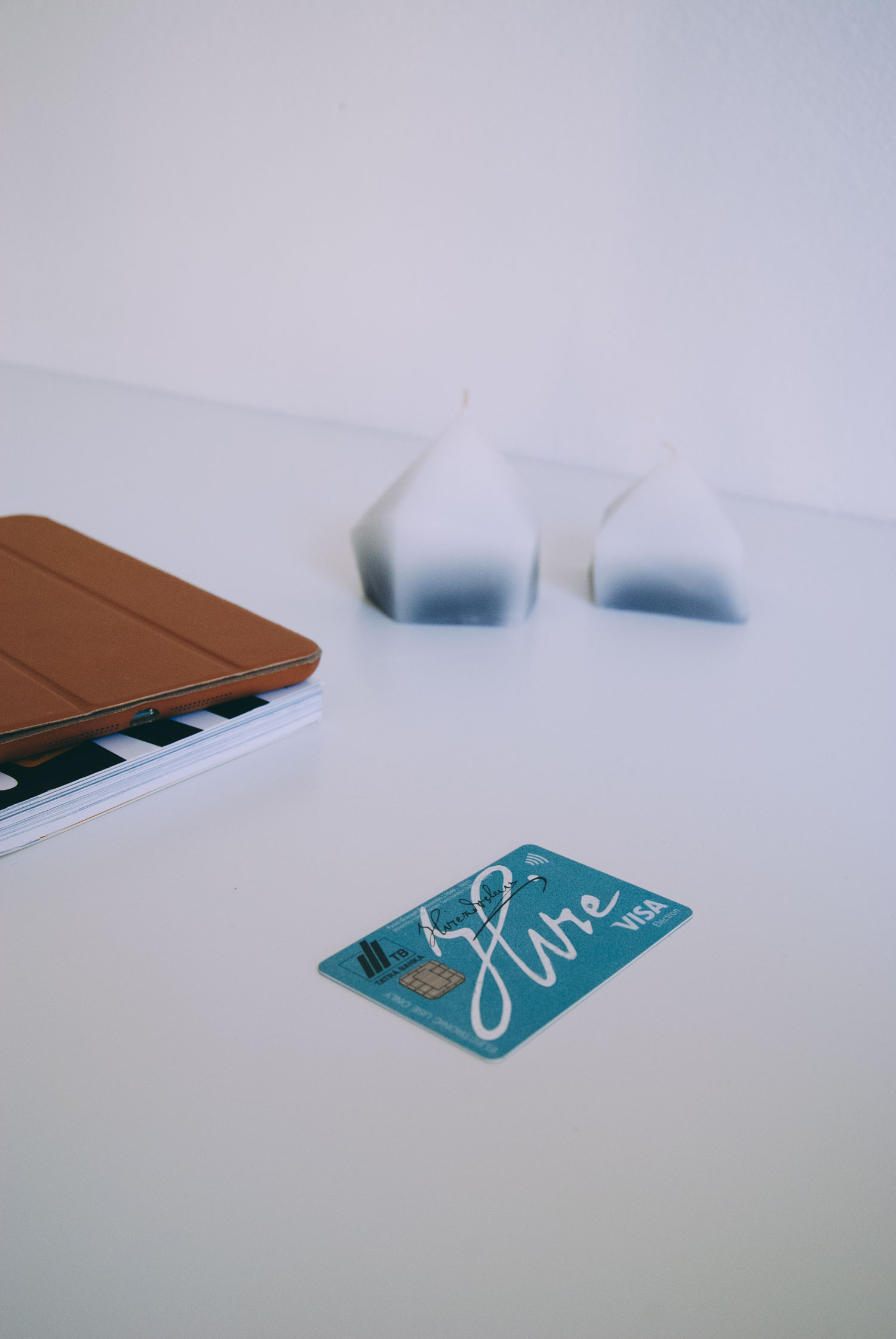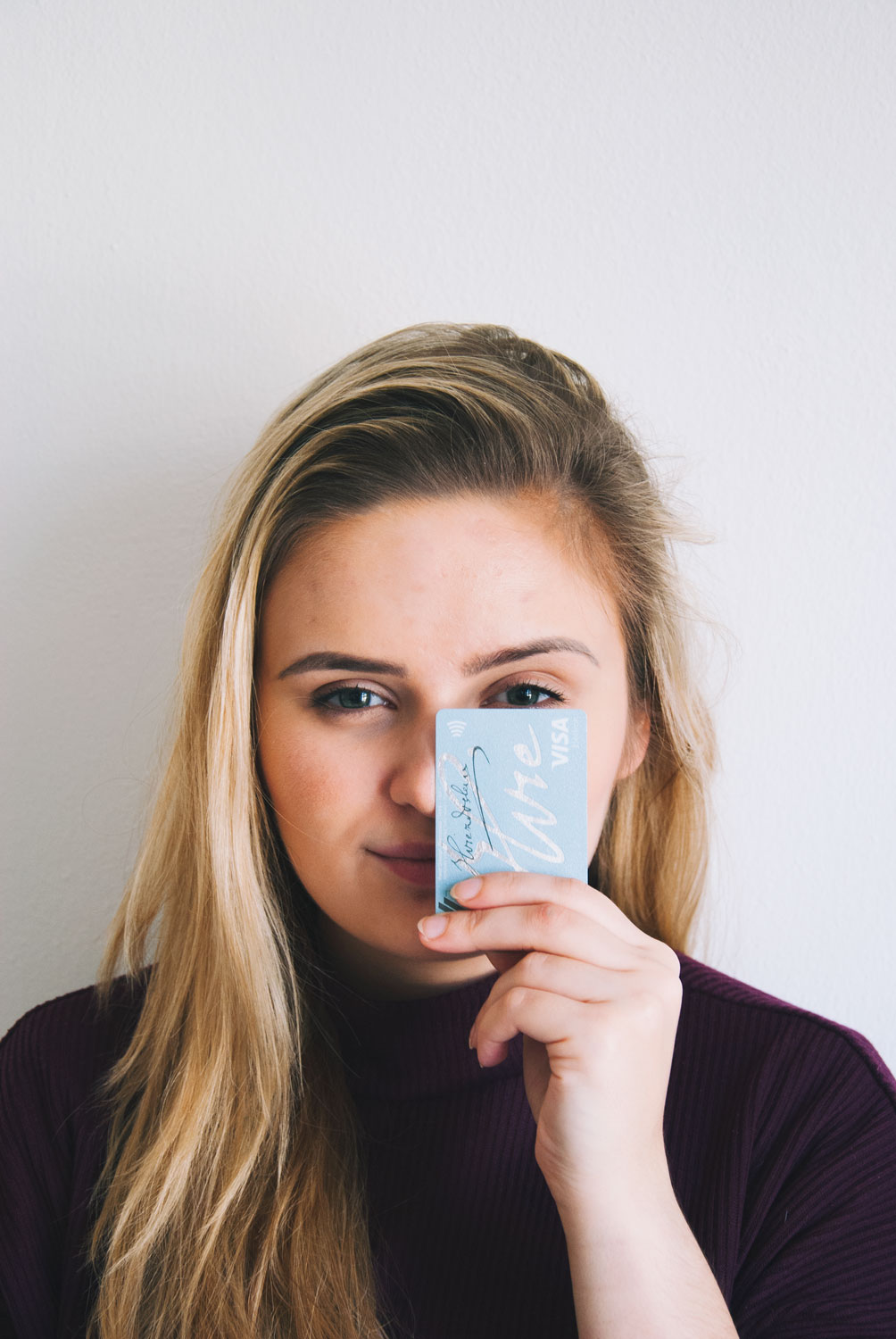 Take a credit card, stand in front of the mirror, place one edge of the card at the centre of your nose and observe the place where the other edge ends. If the card ends at the end of your eye, you should go for standard size (M). If it extends beyond the end of your eye, then your fit is small (S). If the card, on the other hand, does not even reach the end of your eye, your size is large (L). That's it. Fast and easy.
Hint #4: Use our virtual mirror

In addition to measuring your eyeglasses, try using our Virtual try-on. Each one of us has a different face in terms of size, shape or any other features. The Magic Mirror is a great way to see how the glasses will look and fit on you. You can try thousands of shapes, colours, types and brands until you find the perfect one - all of this from the comfort of your home. Fascinated by the latest technologies as we are, we have to admit that these measurements are still not exact and we recommend you to stick to a leeway of 2-3 millimetres when you use any virtual try-on tools.
DID YOU KNOW...?
• Many of the glasses are universal size so they fit most of the people, just as prescription glasses from eyerim collection
• For the great majority of people standard size (M) is the right one.
• Many brands always manufacture their prescription glasses and sunglasses in standard size only. They produce larger / smaller sizes only in the case of bestsellers.
So, what is the right size? One question, and yet so many different ways how to answer. Check your current frames, test your DIY skills, take out a credit card from your wallet or turn on your webcam and use our Magic Mirror. You will never buy badly fitting eyeglasses again! Browse through our eyerim eshop and find yourself a perfect pair!