World Sight Day (WSD) is being held once a year on the second Thursday of October. It is coordinated by IAPB under the VISION 2020 Global Initiative and focus global attention on blindness and vision impairment. This year WSD is on 14th October.
Every year, World Sight Day points out towards importance of raising public awareness of blindness and vision impairment being one of the major international public health issues. Approximately 285 million people worldwide live with low vision or blindness and yet 80% of visual impairment is avoidable. If each of us visited our optometrist at least once a year, eight out of ten people would not have to go blind at all thanks to early diagnosis.
However, if you have your eyes measured, but you do not remember the values ​​of your diopters, we have great news for you. You don't have to take any new measurements, thanks to our free Lens Scan app you can measure the exact values ​​of your diopters in the comfort of your home. Instructions on how to do it and all the information about Lens Scan can be found HERE.
We really want to do the maximum for your eyes. Therefore, celebrate World Sight Day with us and join the competition for great prizes on our Instagram!
On this day we don't want to contribute to the destruction of your sight by looking at your computer or phone screen, so we have prepared for you a quick overview of how the world is doing with sight. Do you match any of these numbers?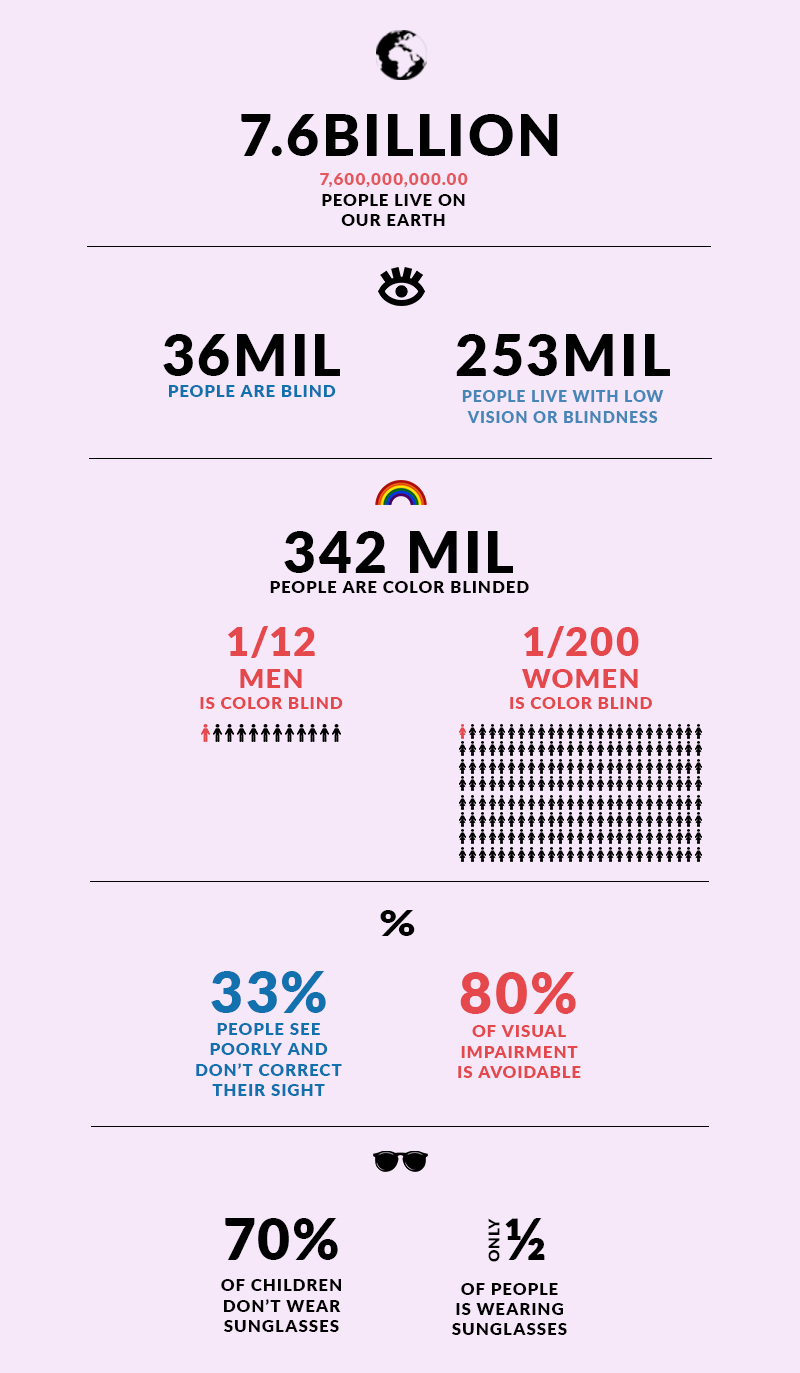 Protect your eyes - they deserve it!