Winter fashion can be tricky as hell. Are you the cosy, layering type of fashionista, or rather the ballsy, bare-ankles-no-matter-the-weather type? Well, it doesn't really matter what's your preference, you should never forget the power of a good accessory. We bet you know our favorite all-year-round accessory, don't you?
STYLES OF THE SEASON
Sunglasses - naturally, our favorite thing in the world of accessories! Because winter can be pretty sunny too, you know? Here are the ultimate picks for you this winter, chosen by our incredibly stylish bloggers.
Classic sunglasses
Michal is always so classy! This simple, elegant outfit is right out of every businessman's fashion dreams. He said himself: "Black & white overcoat outfit always makes me feel like straight out from the James Bond movie. Elegant but still modern, I just accessorized this great outfit with some Dior squared frames and that was it." We love it!
Feminine shades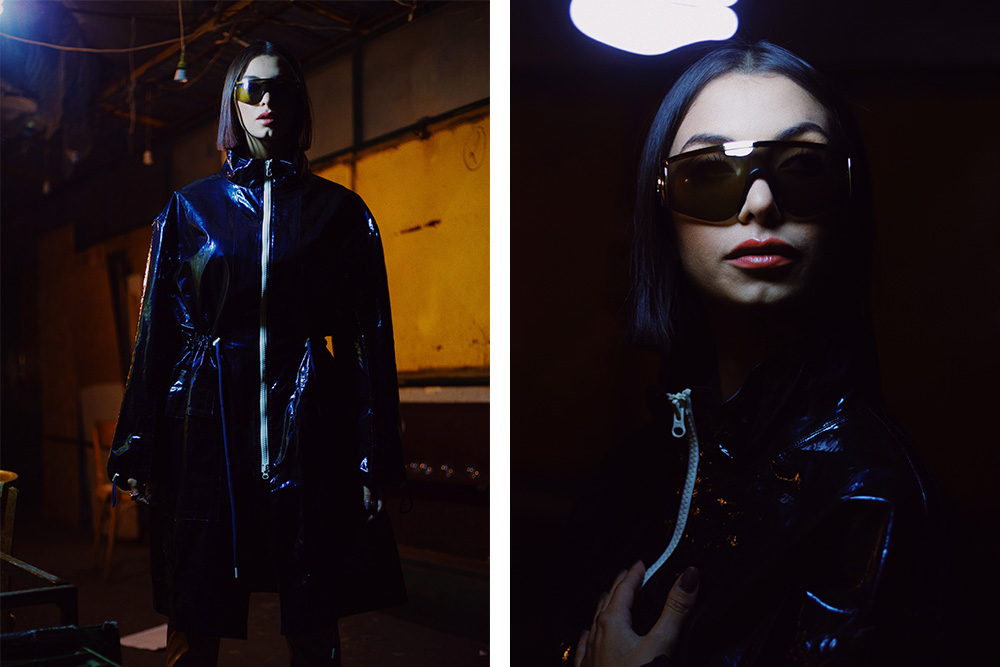 "This is what amazing feminine trend looks like! This model is a whole new world. This Versace design in combination with shiny jacket make this ultra-modern look absolutely stunning!" said Naty Kerny, our beautiful fixed star. And we have to say she looks incredible styled like this. You go, girl!
Simple sunglasses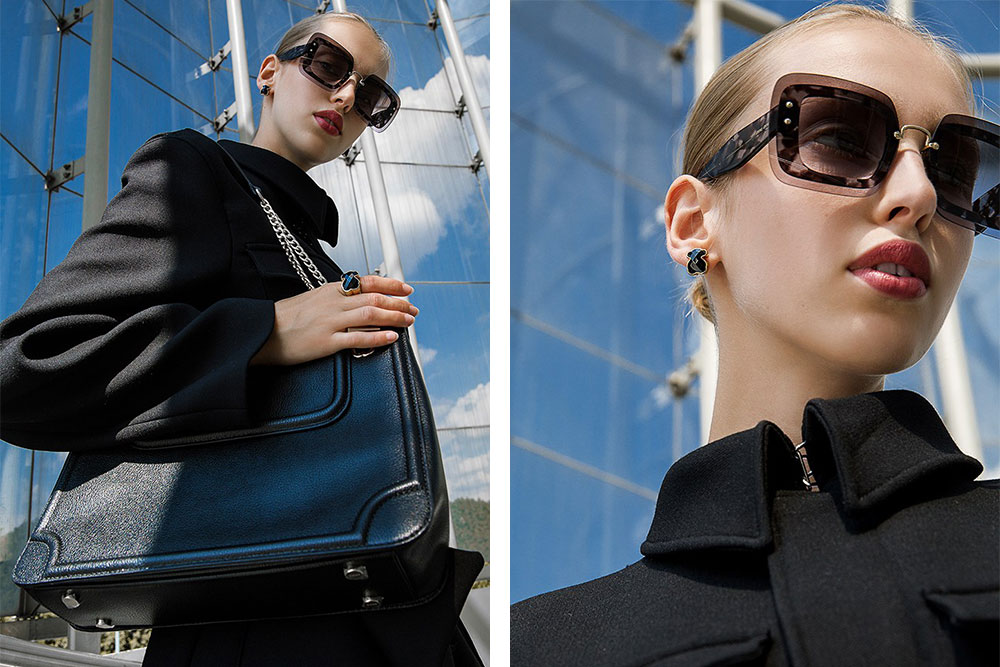 Today we're taking the liberty to declare our beloved Natallipa the biggest Miu Miu fan, presumably in the entire world. Whenever you meet her, we bet she'll be wearing one pair of her fave Miu Miu's! She said herself: "Miu Miu is an eyewear brand made for someone who loves details and is always striving for something new. Each new collection of theirs will surprise you with something new and exciting."
COLOURS OF THE SEASON
Adding some colourful shades to your wintery outfit is probably the best thing that will happen this winter. Not convinced? Well, watch out for these picks!
Radiant shades
There must be something about these Miu Miu shades when two of our absolute day-to-day fashion inspirations chose exactly the same model! Madness! That's all that we can say about this for now, just enjoy their unbelievable (and still very diverse) style.
Naty Kerny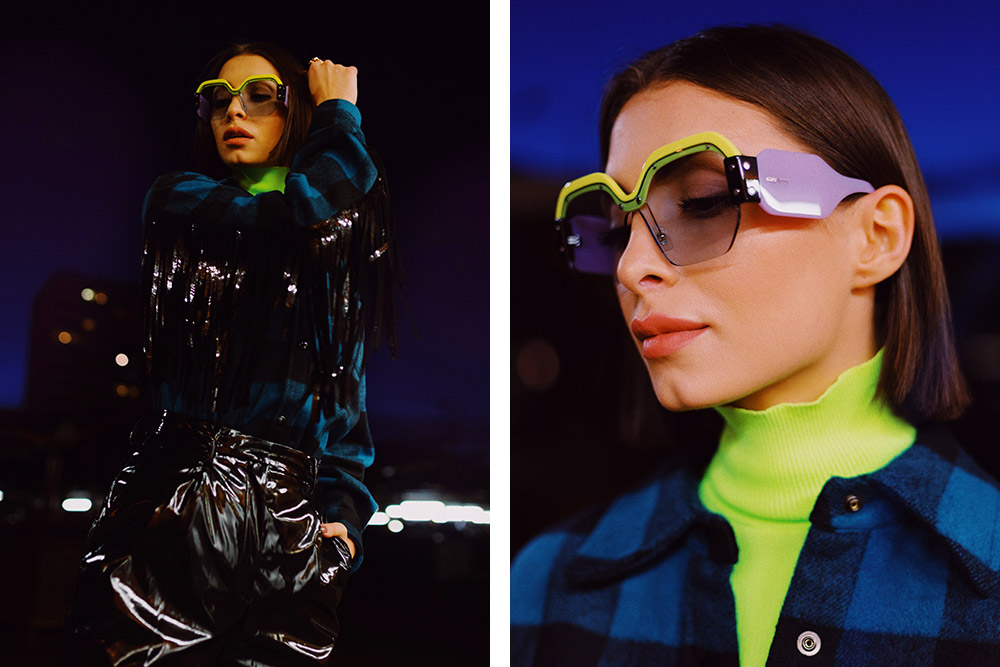 "The neon trend is back! I chose these contemporary Miu Miu sunglasses. You gotta be brave enough for this piece, it is worn by controversial rap star Cardi B, too."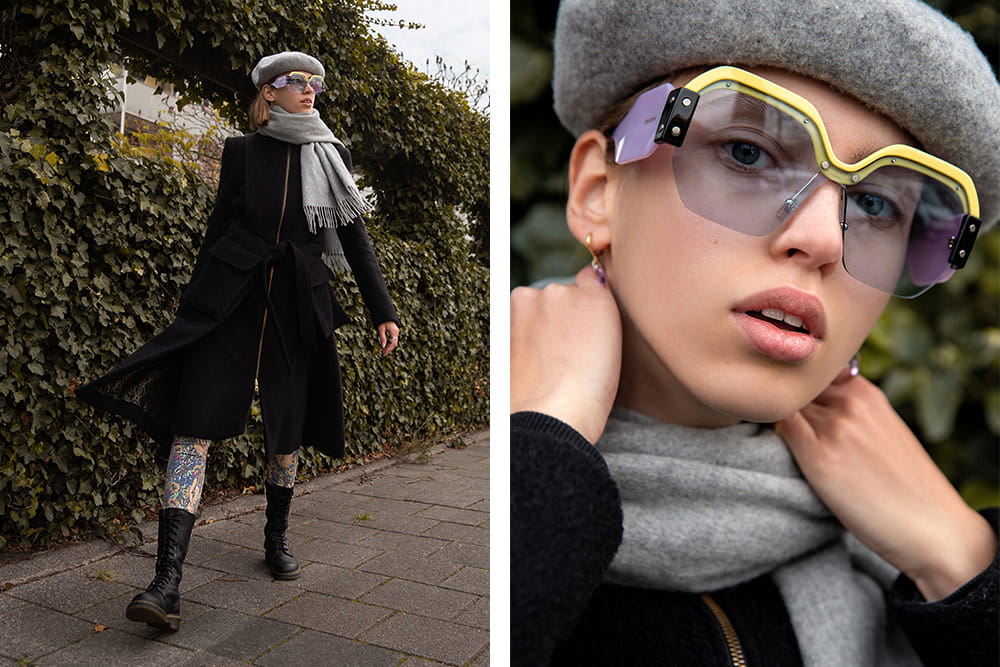 "I wish people plucked up their courage and wear absolutely anything they love. One pair of awesome shades might be enough."
Chestnut-toned sunglasses
"Autumn, colourful leaves and my brown coat all make sense together. Eyewear with "tiger pattern" and brown lense added exclusivity to this look and that is exactly what is Dolce&Gabbana so well-known for." Could we agree more with Michal? He is young, but he knows so damn well what he's talking about, just look at him! Gosh, we wish we were him sometimes.
SHAPES OF THE SEASON
If you're not much into the colour trend during this season of the year, you can always play around with the incredible amount of different shapes there are in the eyewear world. You better start now, there are THAT many of them.
Cat-eye sunglasses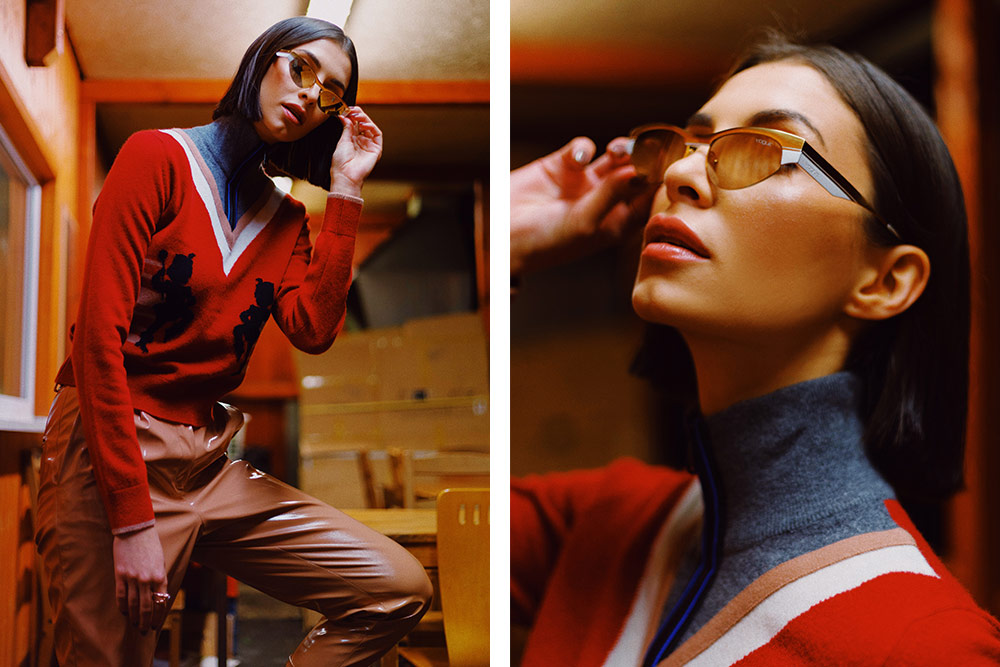 There is no such thing as too many cat-eye shades! There are oversized ones, or slim and smaller ones. Naty Kerny knows what's trendy, just hear her out: "High-quality & stylish frames - that is what eyewear brand Vogue means to me. Choosing model Gigi Hadid in their campaign was a great marketing move - it made me to get this Vogue cat-eye piece!" We're with you, Naty! Who in the seven hells, wouldn't be inspired by Gigi Hadid?
Striking shades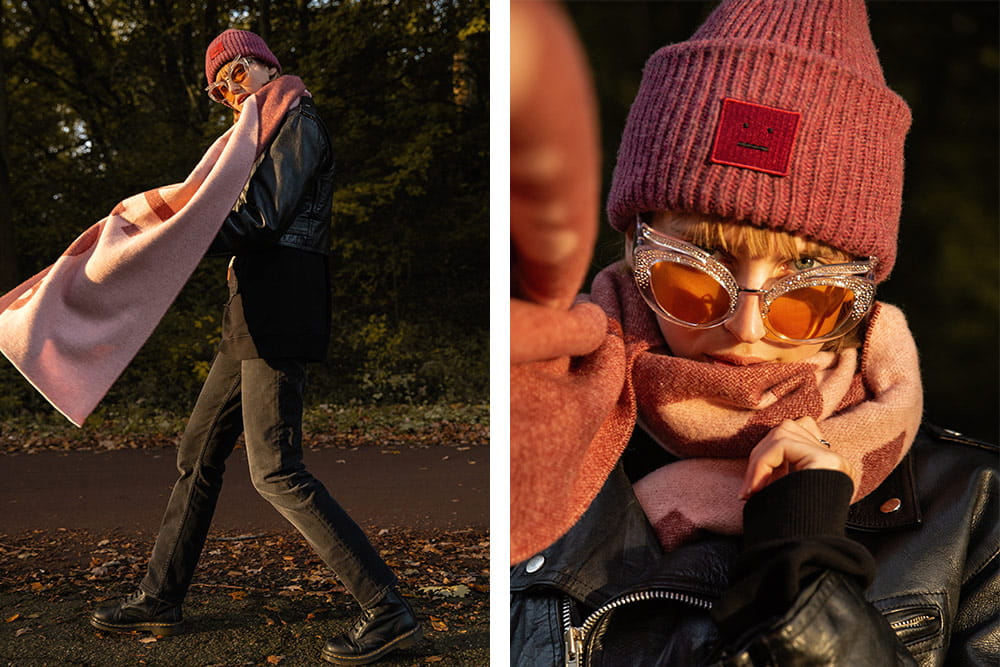 "I am such a collector of Miu Miu sunglasses! (Hell yeah, you are!) But I have to say that these ones are my favorite! They can make everything look so unique," said Natallipa, our official face of Miu Miu brand. Look at this outfit though! How does she come up with these combinations? What a fashionable diva is she!
Round sunglasses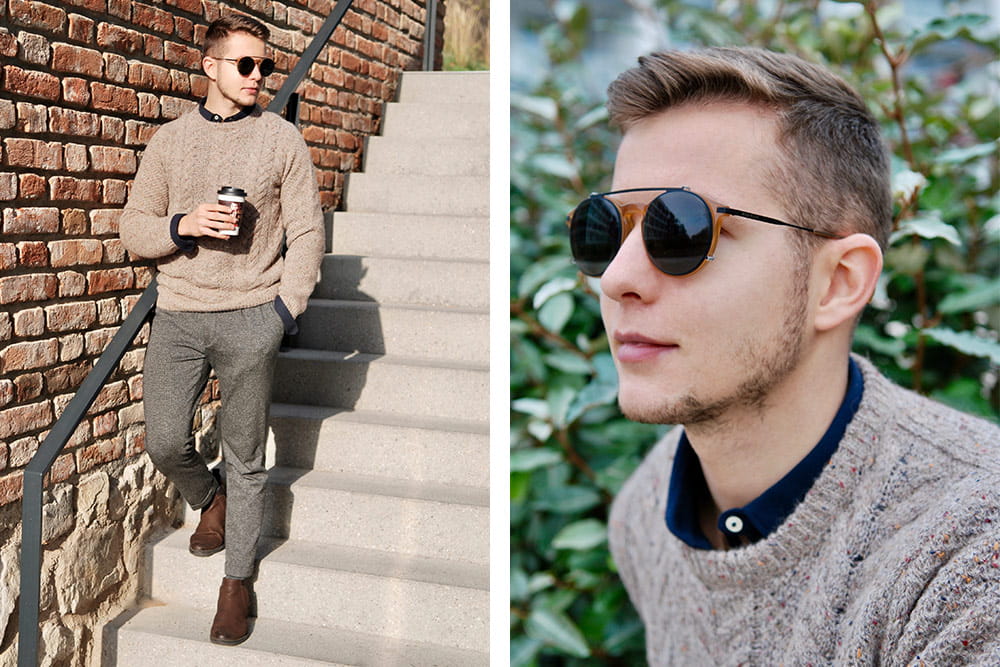 Cosy jumper. ✔️ Swanky hair. ✔️ Remarkable shades. ✔️ Cute face. ✔️ Always trendy. ✔️ We are all of a sudden just unable to compound meaningful sentences anymore. You better listen to Michal rather than us this time anyway: "Cold days are here and all I want to wear are warm and cosy jumpers. To distinguish myself from everyone else in the crowd, I always pick a bit "out there" shades just like these ones."
Christmas is coming - only the best time of the year to finally reward yourself. And you damn well deserve it! You will find just the finest of eyewear on the eyerim website, did you know? What will be your favorite pick this winter? If you're unsure what eyewear will suit you, read away this general face shape guide. First time online shopper, are you, mate? Dive into this one. Just don't underestimate anything this Christmas, okay?