Heading for the mountains this winter? No matter your experience level or budget, there is a great ski goggle waiting for you to be found. This year, we have tested tens of pairs and together with our shoppers we came up with a list of ski goggles which present 'the best of' in a variety of different areas. Whether your google search is driven by price, performance, or technological features, we bring the perfect choice right before your eyes. Here are our TOP 5 snow goggles available for 2017/2018 winter season.
You basically adore this one! This year's bestseller and ultimate shoppers' pick Oakley Flight Deck Prizm will help you to accomplish mission impossible. This rimless goggle has one of the largest fields of view and its gorgeous lens maximizes your peripheral vision. One notable downside of this model is that it only comes with one lens which may be disappointing considering its price. On the other hand, all Flight Decks feature PRIZM™ lens which is basically a revolution in lens optics. This proprietary technology helps you to perform over wider range of lighting conditions while reducing the need to switch lenses as lightning condition changes. If you feel that large fit Flight Deck goggles are too big for your face, then their smaller brother Oakley Flight Deck XM may be something for you. XM range features pretty much the same technologies as regular Flight Deck, although shapewise, we find it pretty comparable to Oakley A-Frame goggles.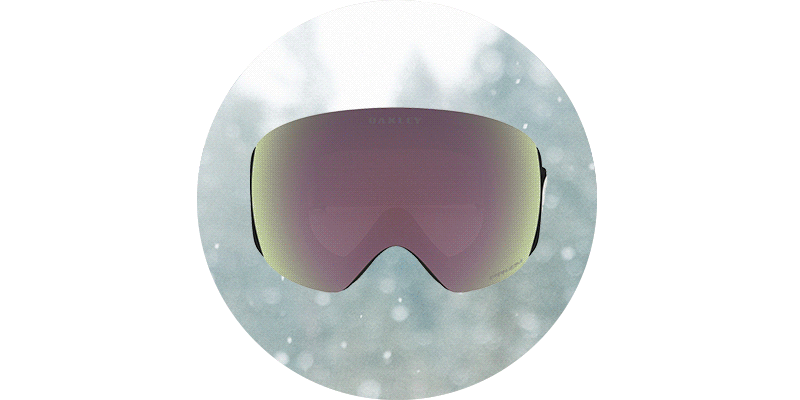 Here comes the winner among interchangeability and dual-lens systems. Although it was really difficult to pick the best one, uvex's multiple award winning take-off technology stole our hearts this year. This technology features interchangeable lens which attaches to the goggle lens via magnets and transforms ski goggles for bright sun into ski goggles for unpleasant conditions, in an instant - you simply pull off the top lens (featured on uvex comanche TO, uvex g.gl 300 TO and TOP series). It's quite hard to stand out next to all-time masters of lens interchangeability such as Switchlock™ or Ridgelock™ designed by Oakley. However, uvex steals the show this year thanks to smart solution of multi lens technology and becomes an ideal companion in any weather conditions.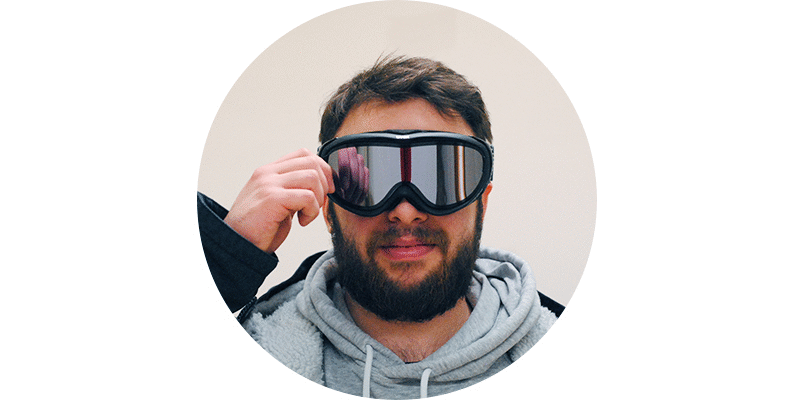 The Oakley Line Miner came out on top as a clear winner of the season and truly deserves a Team's Choice Award. If you want to crush tree lines, sweat hard, and not have to worry about your lenses fogging up, Oakley Line Miner is a fantastic option for you. It features Prizm technology, one of the most advanced lens technologies in the world, which comes in 6 different colors, each of them providing an ultimate experience in a range of various weather conditions (Learn more). Moreover, this is the only goggle also available with the new Prizm™ INFERNO™ lens. This technology combats inner lens fogging with the push of a button. The system essentially defrosts the lens from the inside causing fog to evaporate. Battery can master up to 30 INFERNO™ cycles and allows super easy USB charging, plus the goggle fits and feels like a traditional Oakley snow goggle. On top of everything, Line Miner series is glasses wearer-friendly due to its OTG compatibility and allows quick prescription eyewear integration. To put it in a nutshell, this model has it all and you can't go wrong with a pair of these amazing goggles.
Whether you're a newbie on the slope, or simply don't have a big budget left for a pair of goggles, Bolle Nova II provides a huge range of technical features for a reasonable price. This model features MODULATOR™ photochromic lens that improves your ability to read the terrain in even the most extreme conditions, and its P-80+ anti-fog treatment combined with Flow-tech venting technology keeps your vision fog-free. For an extra 30 euros compared to Bolle's Mojo series, you get higher-quality lens for minimal investment and if you're looking for decent entry-level goggles, this is the right choice.
We have good news for wearers of prescription glasses: there are a number of over-the-glasses (OTG) goggles on the market. It's hard to pick just one, however, Smith's Knowledge OTG is our favourite choice for glasses wearers this year. It's a large volume goggle which makes wearing glasses on a pow day a pleasure rather than a chore. Along with the Smith Knowledge OTG, Oakley Airbrake is a long-time favourite among our shoppers. Last year's upgraded larger version Airbrake XL features popular Stormtrooper look with large spherical lens similar to Oakley Flight Deck series including Prizm lenses.
That's it! Our TOP 5 list of the best snow goggles for 2017/2018 season. Let us know which one is your favourite, or check out our whole selection of ski goggles here and learn how to choose the perfect snow goggles for you in this article. Moreover, remember that if you purchase a pair until Jan, 31, with the code SNOW20 you save 20% on all in-stock ski goggles on our website.