If you mean your fave outdoor activity for real, you know the value of sport sunglasses. Because glare, wind, dust, sand, snow, salty water and more nuisances can make being healthy, active and fit much harder than it really is. What sport sunglasses do we think are the best choice for running, cycling and cross-country hiking?
1. Bike with Oakley
What glasses to buy for cycling, you may wonder? Well, Oakley cycling sunglasses are perfect for your ride around town, little weekend KOM (King of mountain) race or chilled Sunday coffee ride. They are designed for performance - extremely durable and wide lenses, a lightweight frame and the revolutionary Prizm ™ lens technology are allowing the best riding experience. Even real cycling maniacs will confirm that models like the Sutro or Flight Jacket are simply love at first sight!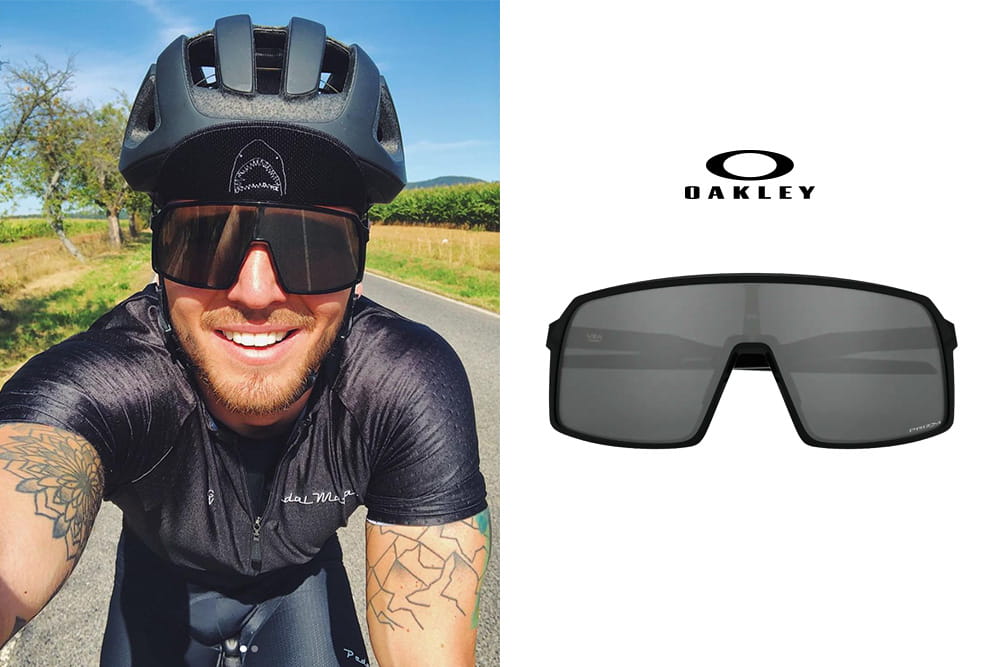 Are you of the opinion that cycling sport sunglasses are painfully uncomfortable under your helmet? They are not when wearing Oakley Sutro sunglasses. Although the lenses are huge, the frame is thin and lightweight but still perfectly sturdy. You won't even feel these sport sunglasses on your face! And the Prizm™ technology is just like an icing on the cake for your view during your ride. Oakley Sutro sport sunglasses are better, faster, bolder.
2. Run with uvex
Do you love running? So you can shake hands with our Andrea, who, of course, wants to enjoy the run without any problems. That's why she wears - whether on a light jog or after-work, stress-relieving sprint - the uvex running sunglasses, which holds on her face perfectly without slipping down. No matter what kind of outdoorsy activity you enjoy, uvex running sunglasses are the one thing you're probably missing.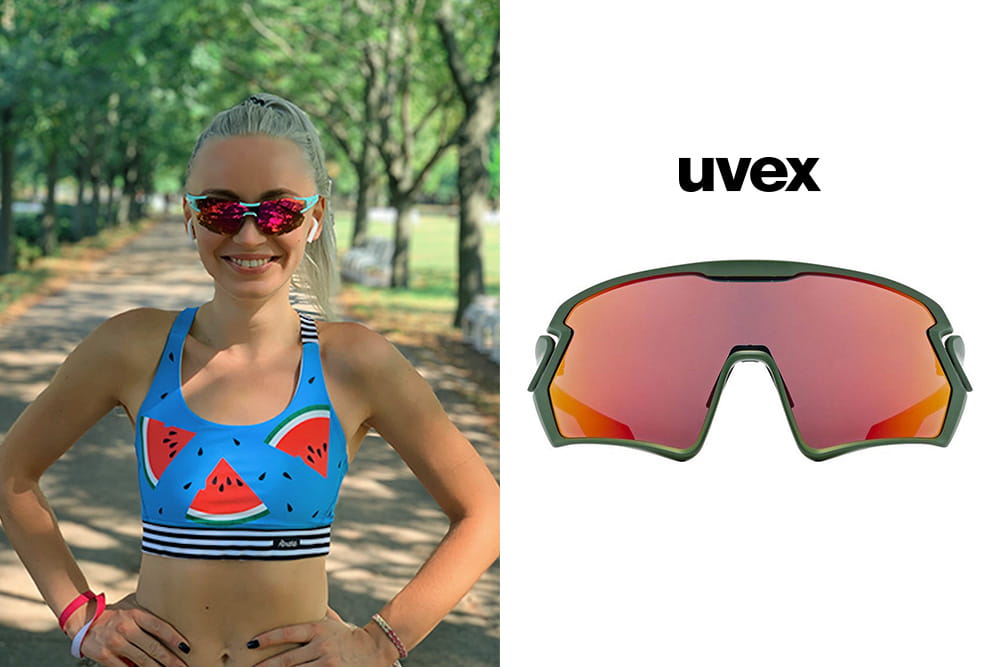 The brand came with hot news - uvex sportstyle 231 multi-sport sunglasses. Their XXL glasses provide a wide field of view, perfect UVA, UVB and UVC protection and, thanks to the supravision® layer, also resistance to fogging. In addition, the practical adjustable bridge ensures that the sunglasses are comfortable, do not slip or fall while running.
3. Hike with Julbo
Every true hiker knows (or at least should know) that for a 100% experience you need not only quality equipment, but also quality hiking sunglasses. So don't leave anything to chance and wear Julbo world-famous sunglasses, which guarantees maximum protection from the sun, even in extreme conditions. Their iconic metal frame, removable side shields and 360° adjustable temples will help you discover the world to the smallest details.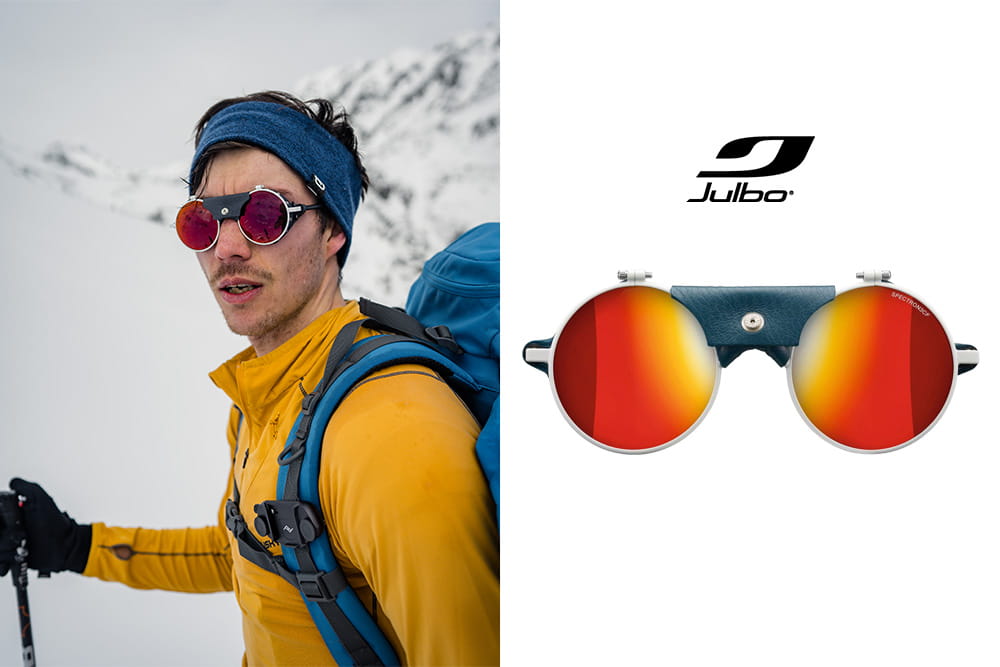 Julbo: Weather protection in every season
Jules Baud, the founder of the eyewear brand Julbo, designed his first sunglasses at a request of crystal hunters who wanted to protect their eyes from the bright mountain sun. Julbo, famous for their innovative, and also first in the history, "glacier" sunglasses in the 1950s, are now well known for their multiactivity sport sunglasses. Julbo sport sunglasses are comfortable, stay on your face, come in many bold and vibrant styles and colours and have a good bit of history behind them. What more would you want in your new sport sunglasses?
Now you're really ready for your favourite sport, my friend! Just dust off your bike, running or hiking shoes and go on. With your new perfect sport sunglasses, you'll finally see the world in true colours. You know where to go first though, eyerim e-shop is where it's always been. Just search for "sport sunglasses" and watch the world tune in.