You have just seen your ophthalmologist who prescribed you prescription glasses. If you are deciding where to shop for them, read about the benefits of shopping prescription glasses online.
If you have chosen the option of online shopping, congratulations on your great choice. Don't worry, buying prescription glasses online is really easy, just fill in your prescription details online and choose a frame that you like and fits you. Our well-trained customer service will be happy to help you either with filling in the prescription or with choosing a suitable frame for you.
I have a frame chosen, what now?
As a first option, you will see a selection of lenses. When ordering on eyerim, you have three options:
• single vision lenses (designed to correct nearsightedness or farsightedness)
• multifocal/progressive lenses (correct both near- and farsightedness in one frame. They allow you to see clearly at all distances. These lenses are available for models from the eyerim collection only)
• non-prescription fashion lenses (they are clear and do not contain diopters for vision correction)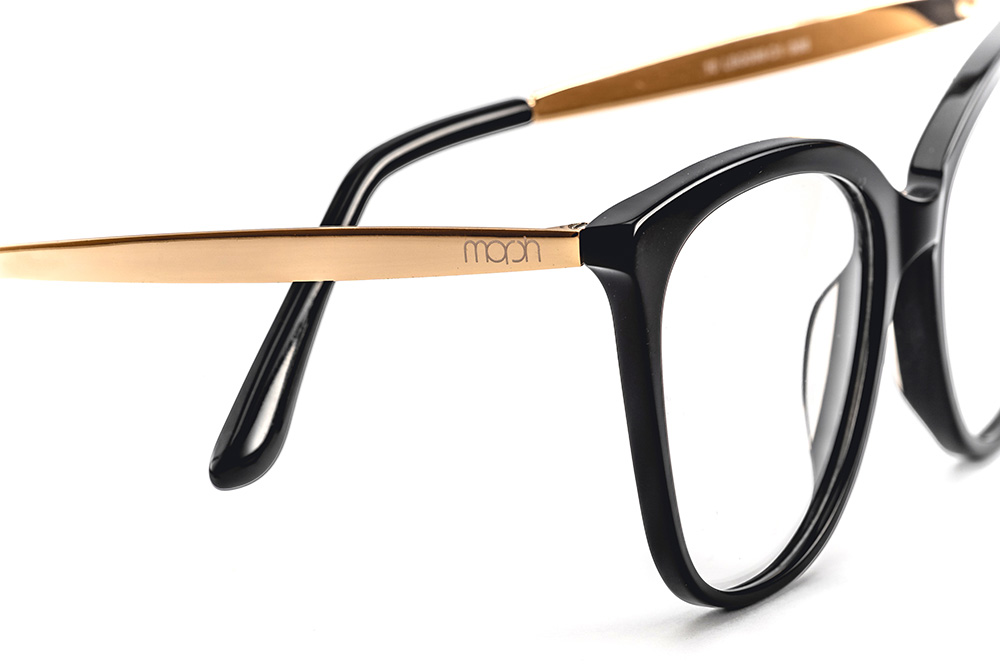 Next, you will fill in an online prescription, in which you fill in the dioptres data (spheres, cylinder axis, cylinder) and pupillary distance (PD). The last-mentioned PD may be missing from the prescription from your eye doctor, but don't worry, we have instructions on how to measure PD at home.
Upgrading prescription lenses
On eyerim, we provide our customers with the best premium lenses. They are hydrophobic, resistant to smudges and scratches, have an anti-reflective layer and a 100% UV filter. Based on the details of the diopters and the selected frame, we will adjust the lenses from the eyerim collection to the required (most suitable) thickness; for designer brands, you choose the thickness of the dioptric lenses by yourself. We also provide you with the opportunity to improve your prescription lenses with various other upgrades.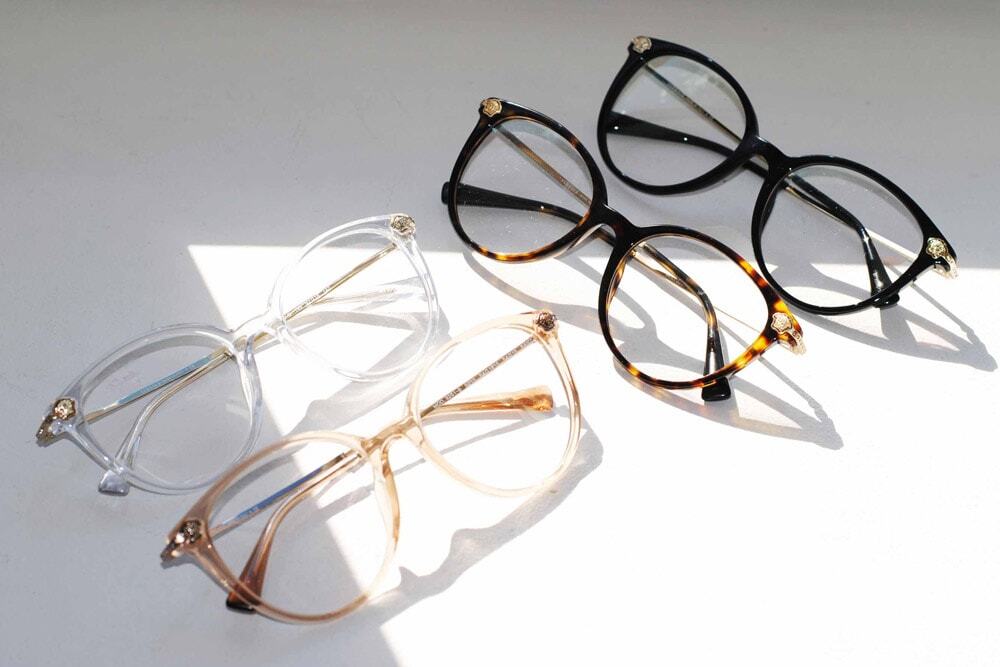 For example, we have a blue light protection coating that protects your eyes from harmful light radiation from digital devices displays - smartphones, computers or TV. Blue light can adversely affect people and cause headaches and eye pain, blurred vision or even insomnia. If you are one of the lucky ones who do not need prescription glasses, but you work with a computer on a daily basis, all you have to do is choose non-prescription fashion glasses and just add a blue light coating.
If you spend most of your time outdoors, prescription sunglasses are a good choice for you. Prescription sunglasses combine the functions of prescription glasses and sunglasses: vision correction and UV protection. Prescription sunglasses are available in three colours: grey, brown and green.
Many people may be confused with prescription sunglasses and photochromic lenses. Photochromic lenses are adaptable and have a self-tinting ability. In direct (sun)light they darken and in interiors, they are transparent again. Such lenses are suitable for those who are tired of constantly changing sunglasses for prescription glasses. We provide the upgrade in two colours, grey and brown.
We also offer a polarizing coating, which provides extra protection against blinding reflections from surfaces such as roads, water or even snow. Polarized glasses (or even lenses) are an ideal choice for athletes or even drivers. We have them available in three colours - grey, brown and green.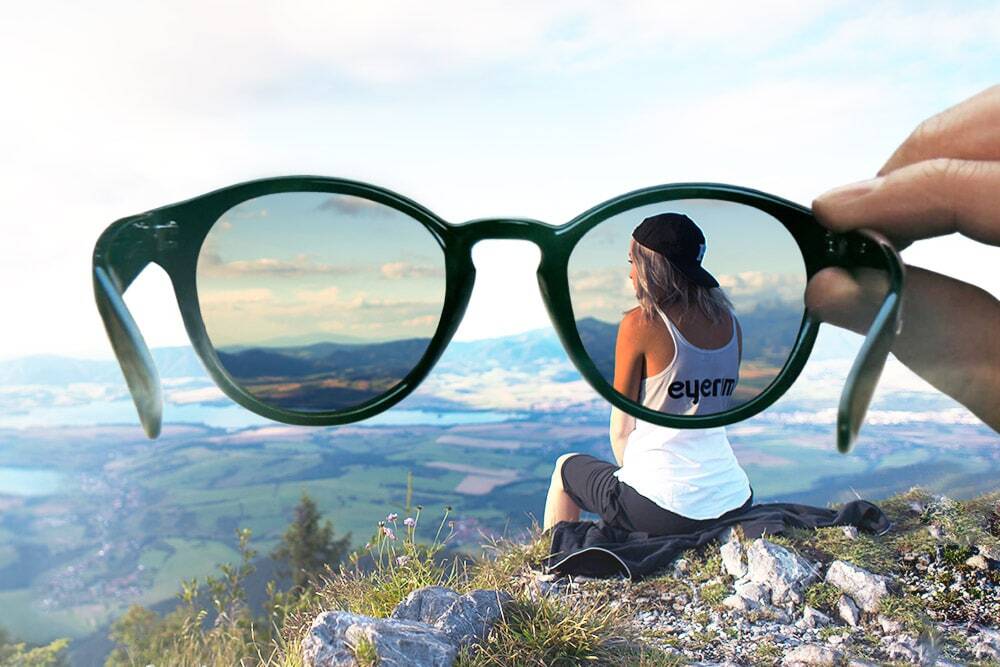 As a final upgrade of the lenses in eyerim collection, let us introduce the mirrored lenses to you. Stylish prescription glasses? Not a problem. Add a mirrored coating that spices up any outfit and give you more protection because the lenses are darker and reflect more light. Mirrored lenses are available in up to five colour variations: silver, gold, green, blue and red.
Take your time when choosing prescription lenses, after all, it's about your healthy vision. Lenses must be of the best quality to provide sufficient protection and vision correction - this is exactly what you can find on the eyerim e-shop. Whether branded designer glasses or affordable frames from our own eyerim collection.