When it comes to durable and high-quality snow goggles, Oakley is always a good choice. But some of you might be confused about these two models and we totally get why. Oakley Flight Deck and Oakley Flight Deck XM look so similar, is there actually any difference? Yup, there is. Let us explain below.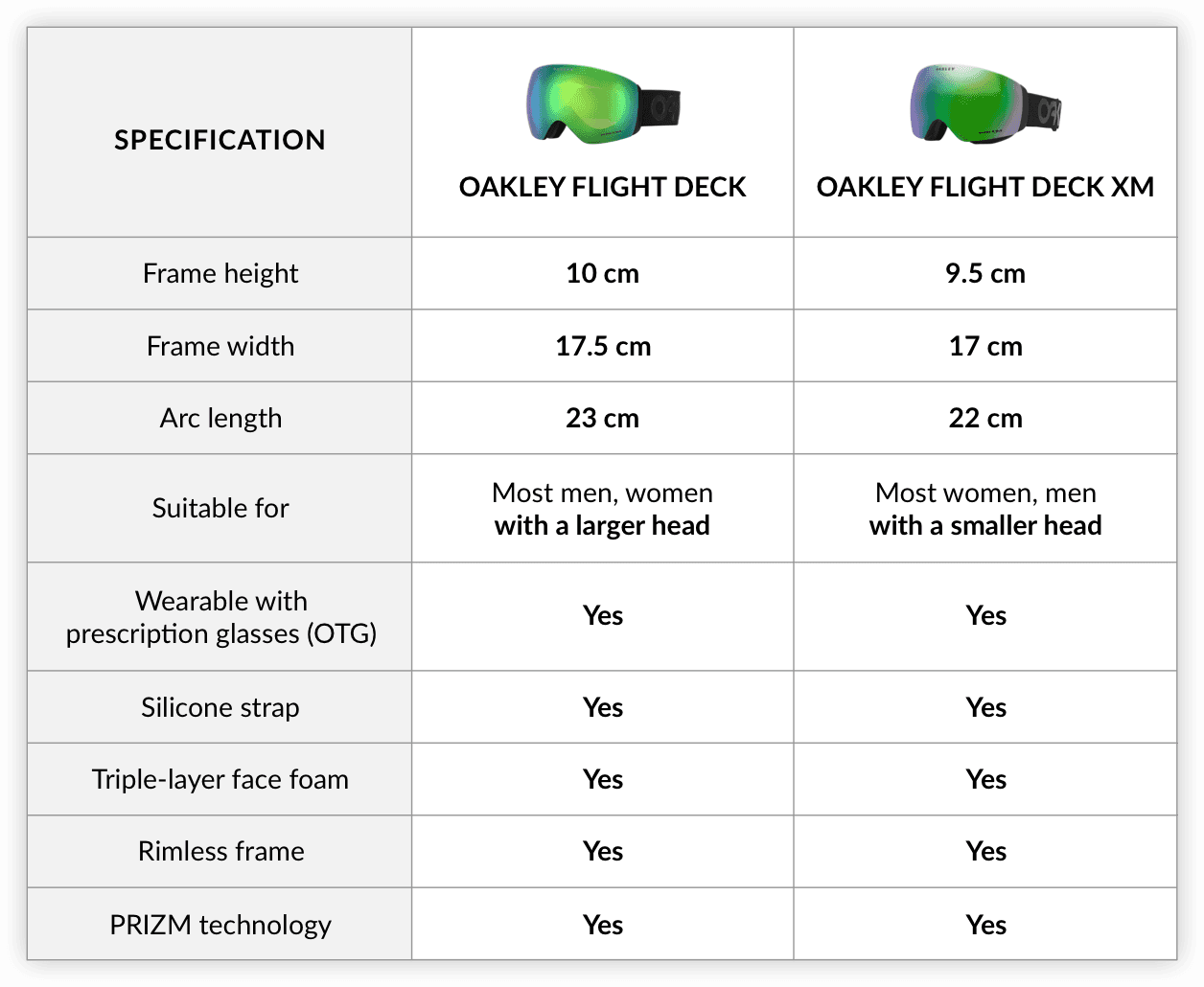 Basically, the main difference between these two models of popular snow goggles is the size. Both have the rimless and spherical lens that gives you an extra-wide view and PRIZM lens technology boost contrast so you can pick up on every pace, colour or detail on the slopes. In case you are wondering, how to choose the right snow goggles, read this blog How to choose perfect snow goggles.
And by the way, both the Flight Deck and Flight Deck XM are available in Asian fit. Asian fit snow goggles have more padding around the nose area to help fit for a less prominent nose bridge.
OAKLEY FLIGHT DECK
Oakley Flight Deck came out first. The unique frame geometry enables a competitive field of view and offers Oakley snow goggles fully compatible with other manufacturers' helmets, including Bolle, Giro, Anon, K2 or Smith. Integrated vents prevent fogging even under the most demanding conditions. Oakley Flight Deck are mainly designed for men, but also for women with larger heads and faces.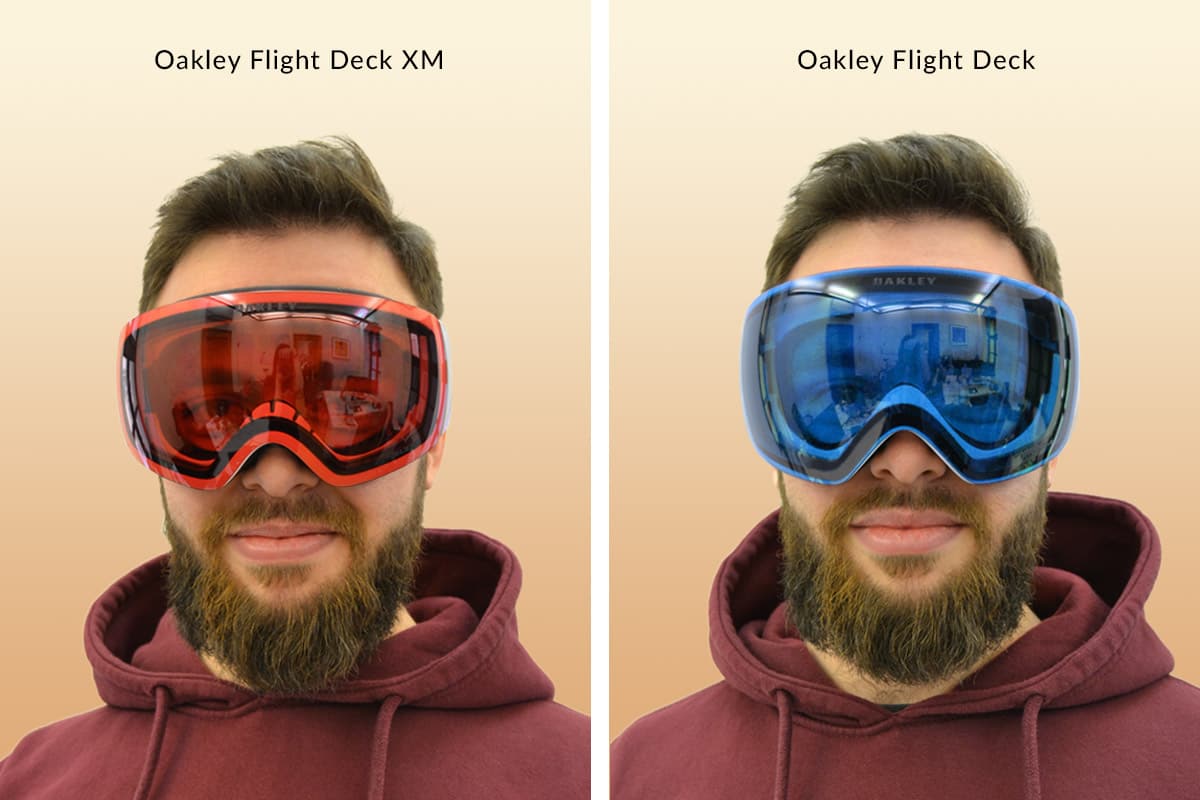 OAKLEY FLIGHT DECK XM
Oakley Flight Deck XM was released in 2015. The abbreviation XM means Extra Medium - little bigger than medium size but smaller than oversized Flight Deck. They are also fully compatible with other helmets, such as Bolle, Giro, Anon, K2 or Smith. Oakley Flight Deck XM has an anti-fog coating on the inside of the lens preventing from fogging too. Unlike Oakley Flight Deck, these are mostly designed for women, but it is possible to wear them by men with smaller heads and faces.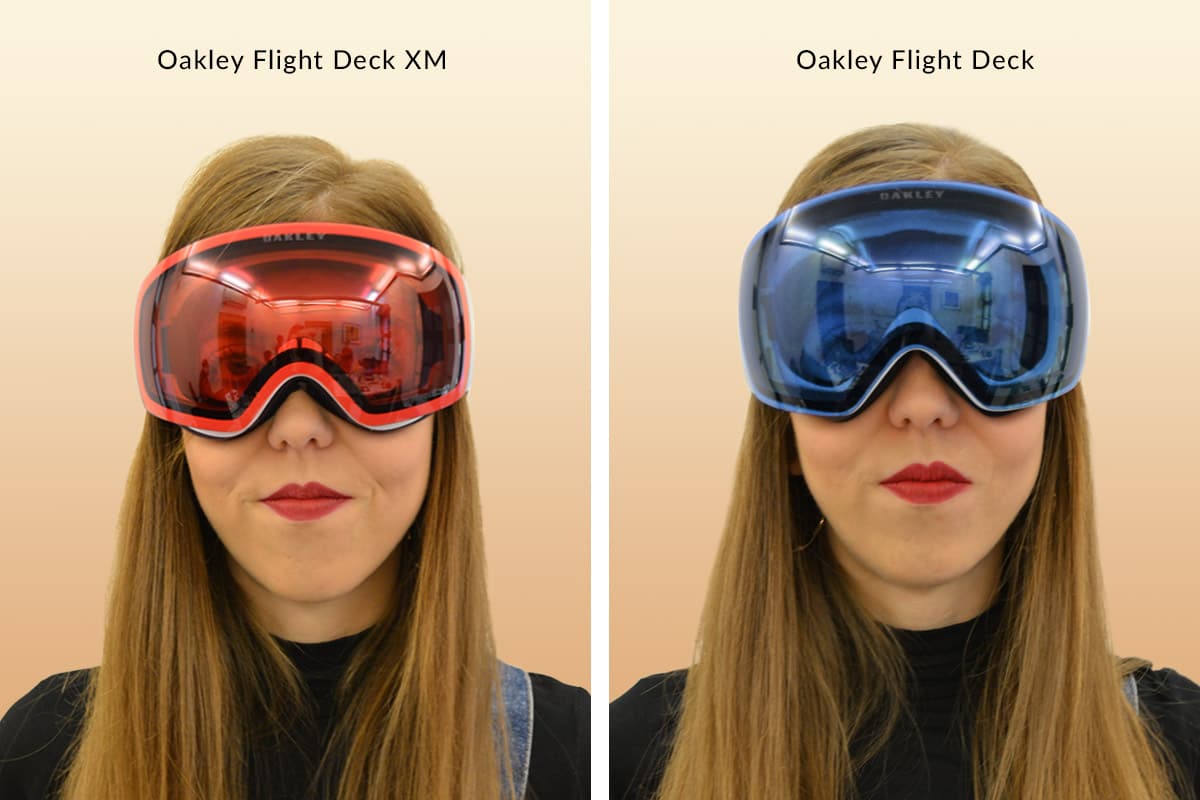 Long story short, when comparing Oakley Flight Deck & Oakley Flight Deck XM, size is what really matters. And a great thing to mention is that both snow goggles are available with PRIZM Snow lenses. In case you are still a little bit confused, our incredibly helpful and the friendliest customer service ever will be more than happy to help you. And if you're not too sure if Oakley is the brand for you, check out more snow goggles and sports brands on eyerim eshop. The widest selection of snow goggles awaits you there. Happy winter, folks!