Let's put it straight: Movember is here! Dear gentlemen, sprouting mustaches is by all means encouraged, and ladies will have to put up with it. Because this time you're doing it not only to tease them but also to join the movement of paying heed to men's suicide and health issues, such as prostate cancer. Picking on serious issues does not mean it has to be less fun! After we've been through the lumber-beard fashion and saw the extent of creativity guys have shown with their beard styling, Movember trends can be no less artsy and funky. Especially in combination with nobby eyewear. Let's take a closer look!
HANDLEBAR x Ray-Ban Clubmaster Optics
A handlebar mustache is that classic one you usually see in old movies; it has extended, curvy ends and that imperial vibe of a German General. This particular styling got its name for the striking likeness to the bicycle's handlebar, but it seems to be known long ago as archeologists found it even on ancient statues! Nowadays hipster culture joyfully adopted the styling and adorned it with more jazz. To achieve an elegant yet tuned-in attire handlebar mustache owners gotta cast a look at Ray-Ban Clubmaster. Its retro-inspired fashion reminds us of handsome elegance of 90s. Combined with a sleek handlebar mo, such a look emanates a flair of polished mannishness and in no way looks outdated. Note that the half-rimmed line looks especially flattering on oblong and round faces.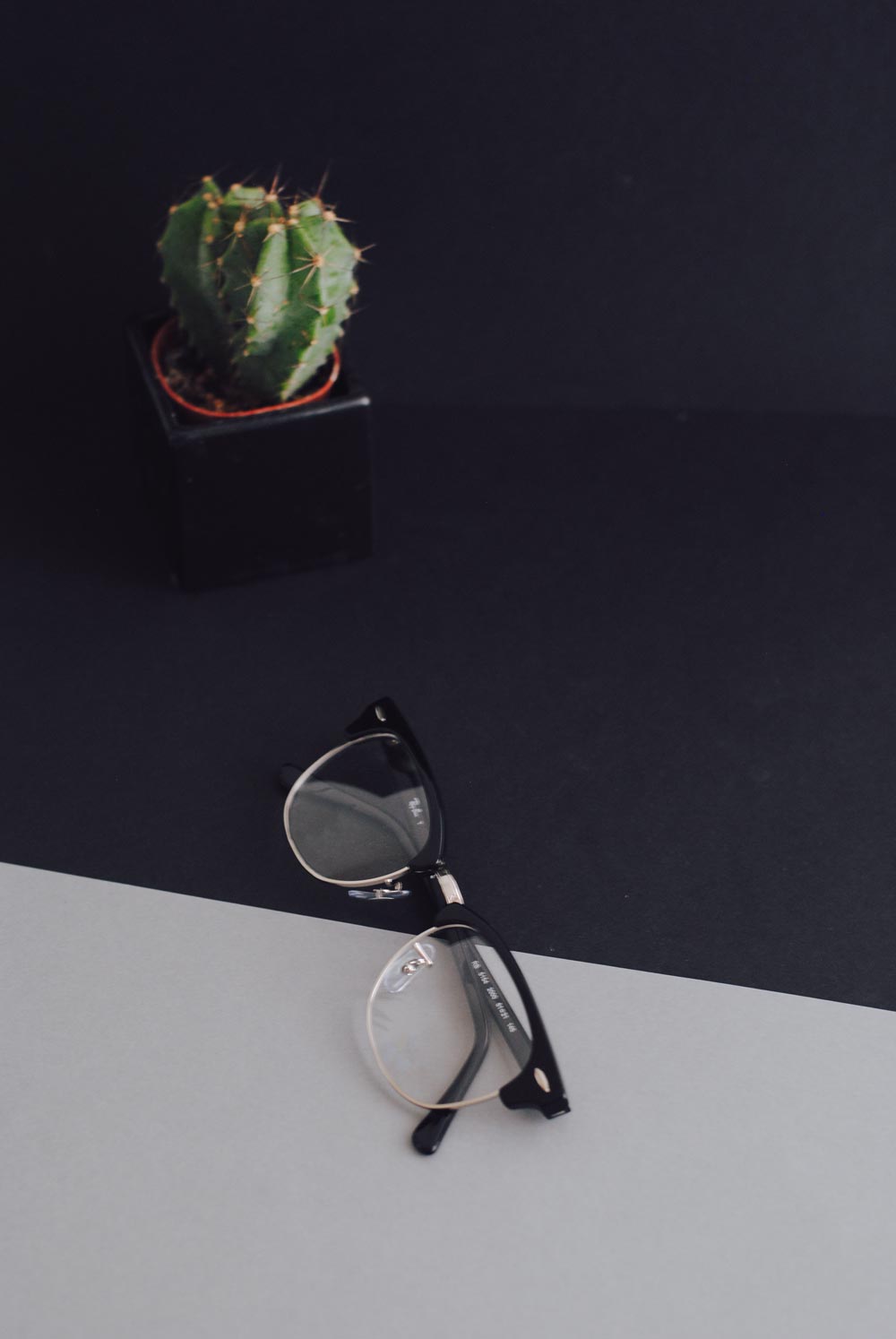 GOATEE x Tom Ford
Goatee style, another snappy stache, resembles that sparse, goatish beard after which it takes its name. Having this type of stache usually means growing facial hair only in the chin area and avoiding having any hair on the cheeks (cheekbones). Frequently sported by Brad Pitt and Kevin Hart, this type of mustache is more suitable for maintaining a mature, spunky look. Brace it with a pair of classic wayfarers such as Tom Ford and add more of a sexy highbrow flair to your appearance. Both on formal and informal occasions, its angular frames will be especially flattering on round and oval faces, and the simple yet elegant design will look greatest as a fashionable accessory for a classical tuxedo.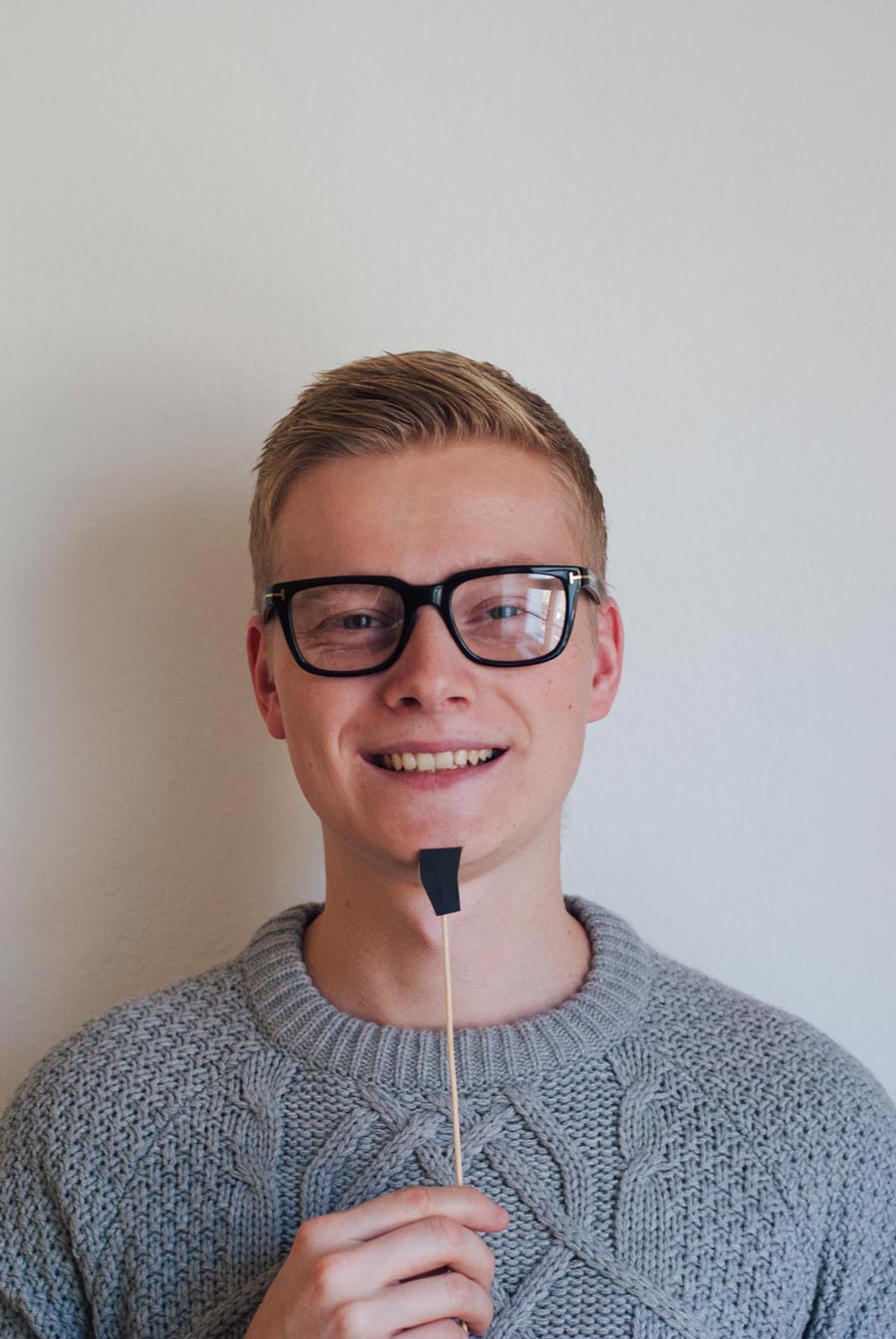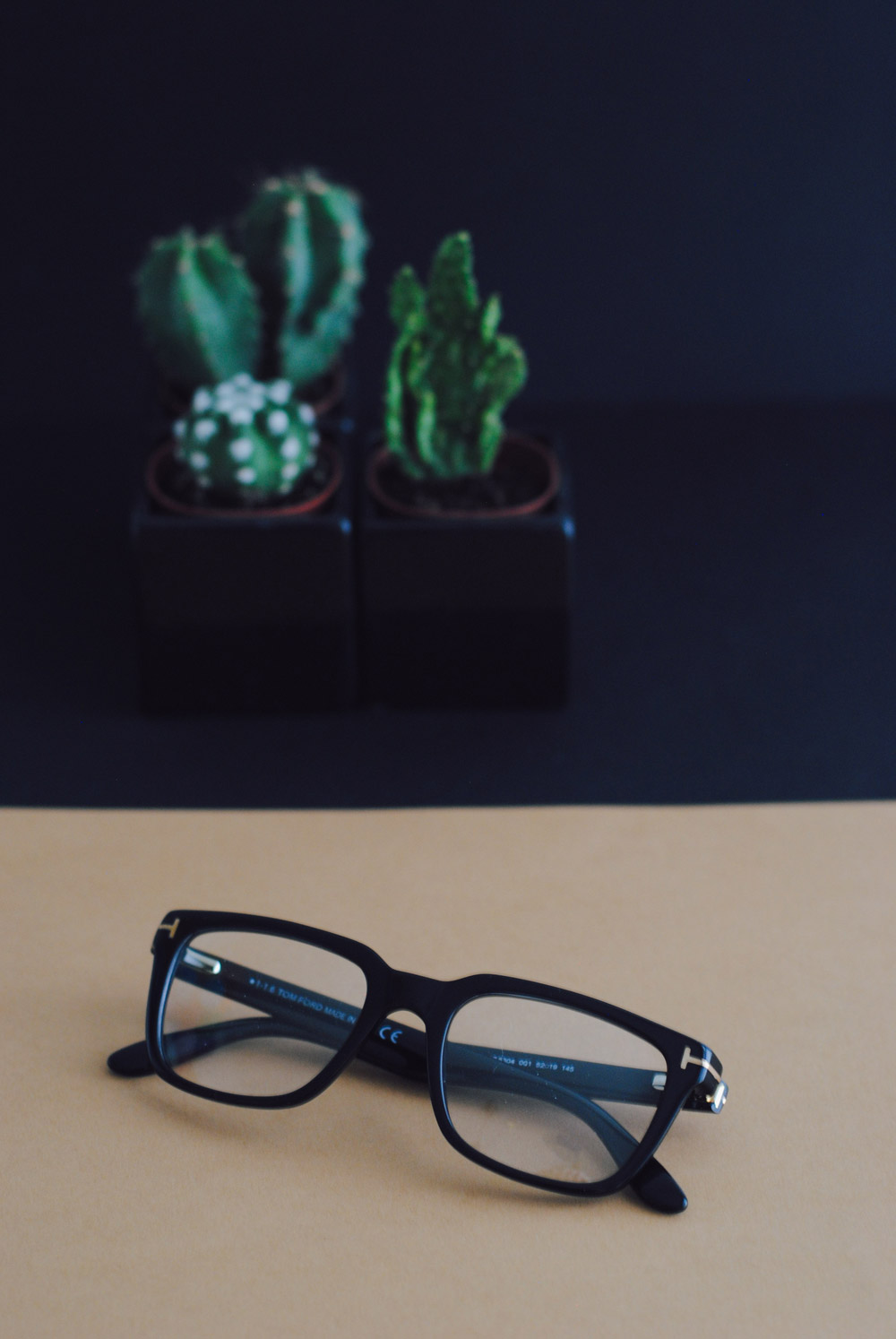 SHORT BOXED x BOSS by Hugo Boss
Admit it: some guys just love their beards so much they're not willing to give up on them! They would not like to be considered modern Yeti though, so the space for the combination of a mo and beard style has appeared. Pretty popular among beard-fans, short boxed stache is an euphemism for bold challengers either at workplace or on a hiking tour in the Himalayas. The combination of neat crop and emphasized angles enhances the handsomeness of their jawline and cheekbones while the overall style needs only that one detail to be a total killer: and that is a pair of stylish specs! The hot Hugo Boss is the perfect match. It has an elegant round shape and trendy color variations that look amazingly good on heart-shaped and square faces. This model boasts additional pleasant benefits such as 100% UV-protection and 100% hypoallergenic material. Either way, with such an appearance you're destined to make an impression of a successful professional, both at striking deals and stealing hearts!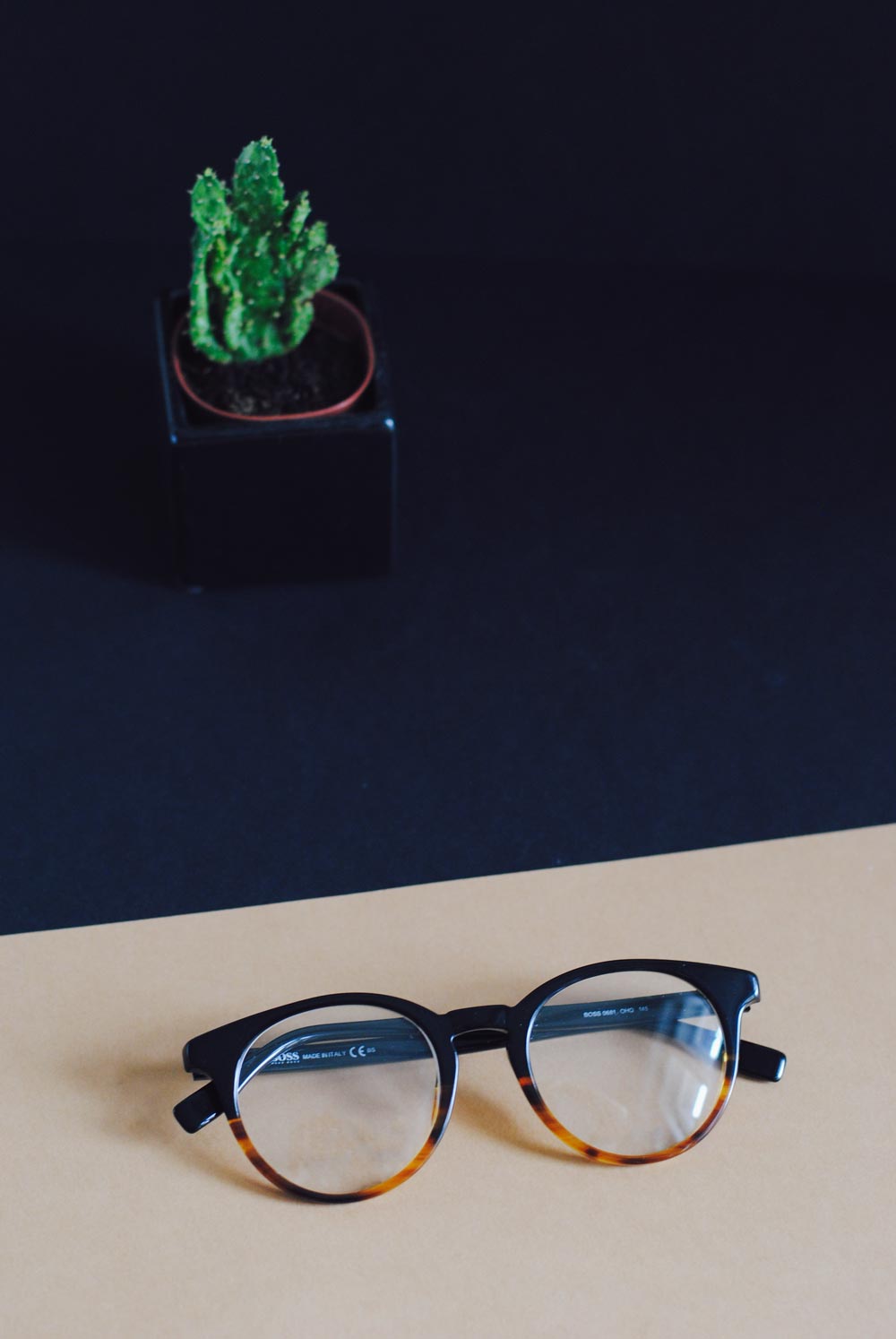 DALI x Giorgio Armani
You might not have thought of this type of mustache, our dear reader, but it surely holds a special place among all. The crazy Dali mo, the uniquely thin stache with upwardly curved ends on a neatly shaved jaw, that was once called 'the smallest … in the world" by the Time Magazine (until it grew longer). Funny enough, the notorious progenitor of the surrealism, who gave the styling its name, even published a book dedicated solely to his fancy stache called "Dali's Mustache". In the preface of which Dali goes even further to credit his beloved wife Gala as the 'guardian angel' of the mustache! For those of you yearning for astounding debut as extravagant fashionistas Giorgio Armani appears to be the perfect fit! Ideal for virtually any type of face (if you can manage to grow the stache) it goes well in combination with only as much peculiar glasses. So don't miss out on these ones!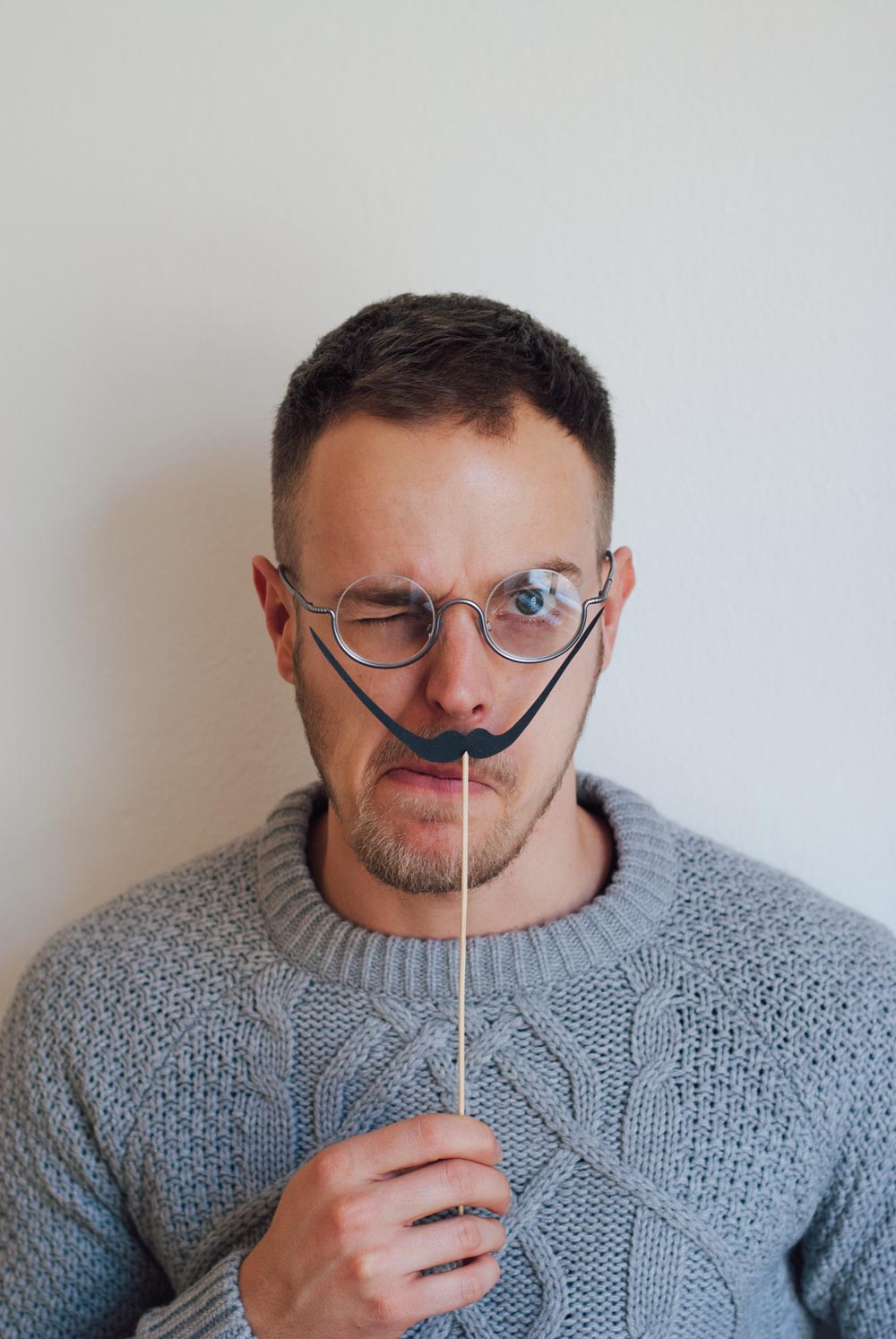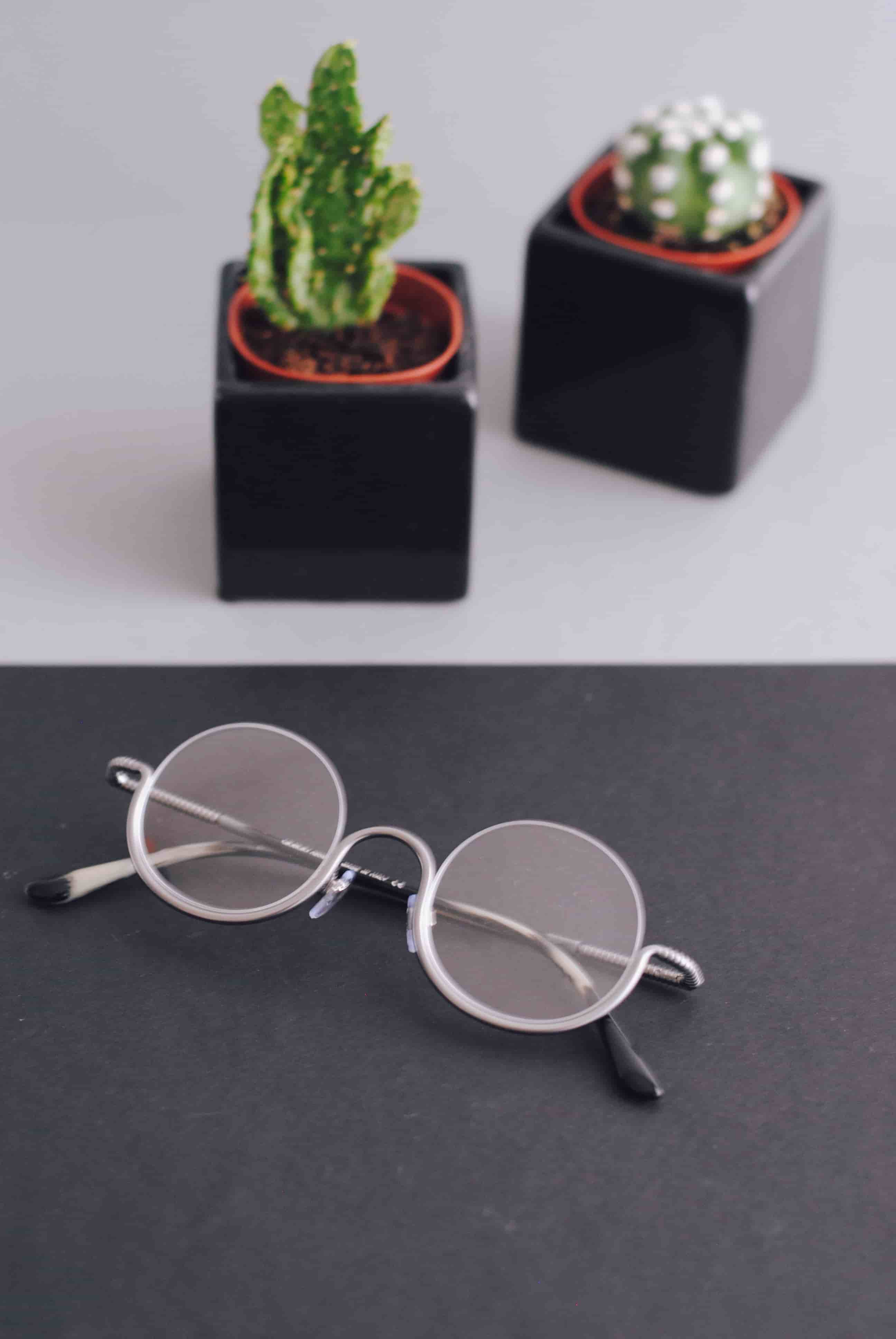 FEDERAL STANDARD x Ray-Ban Aviator
Finally, there is a term in the dictionary of mustache terminology that denotes a style of not having a mo at all! The so-called 'federal standard' is a relic of neatly shaved, American army requirements for its freshmen recruits. However, as tideness perfectionists are abundant among men, they often despise any presence of facial hair and shave it off as soon as they get some time off their busy schedules. For this special type of supporting the finest neat faces Ray-Ban has a lot to offer. A classic aviator frame, which was first developed in mid-1930s by Bausch & Lomb, was made with a purpose of protecting the pilot's eyes, and most likely none of the actual creators would have imagined how far a stretch these frames will make into popular culture and fashion! As immensely appealing as it is, it also radiates the macho vibe and suits all types of faces. Sport it boldly, as a brave general would do!
Funky, serious artsy, provocative - Movember is all of them. If you're still in two minds, let us know - we'll work together and find 'the one' for you for sure!