This month, we're presenting one of our portfolio newbies KERBHOLZ eyewear, a brand built on quality, love for nature and passion. For those in favour of timeless and warm organic materials, alternative ideas and matchless fashion - this brand is a must. Let's discover story of KERBHOLZ together!
'Every good story starts with a silly idea.'
The story of KERBHOLZ begins in 2011. After the two founders Matthias & Moritz had been travelling throughout Central America for a while, they rediscovered their love for wood. Throughout their journey they had met this haptically pleasant and always warm and organic material reflected in everyday objects. There came the idea - wood needs a revival in street style! Accompanied by their friends, a lot of red wine, sweat, tears and passion, Kerbholz was born. Since 2012, Kerbholz produces wooden watches, sunglasses and eyeglasses frames of finest quality, handmade from natural wood, volcanic basalt and cotton acetate. Sustainability, clean design, and quality are the words that define Kerbholz from their very beginning.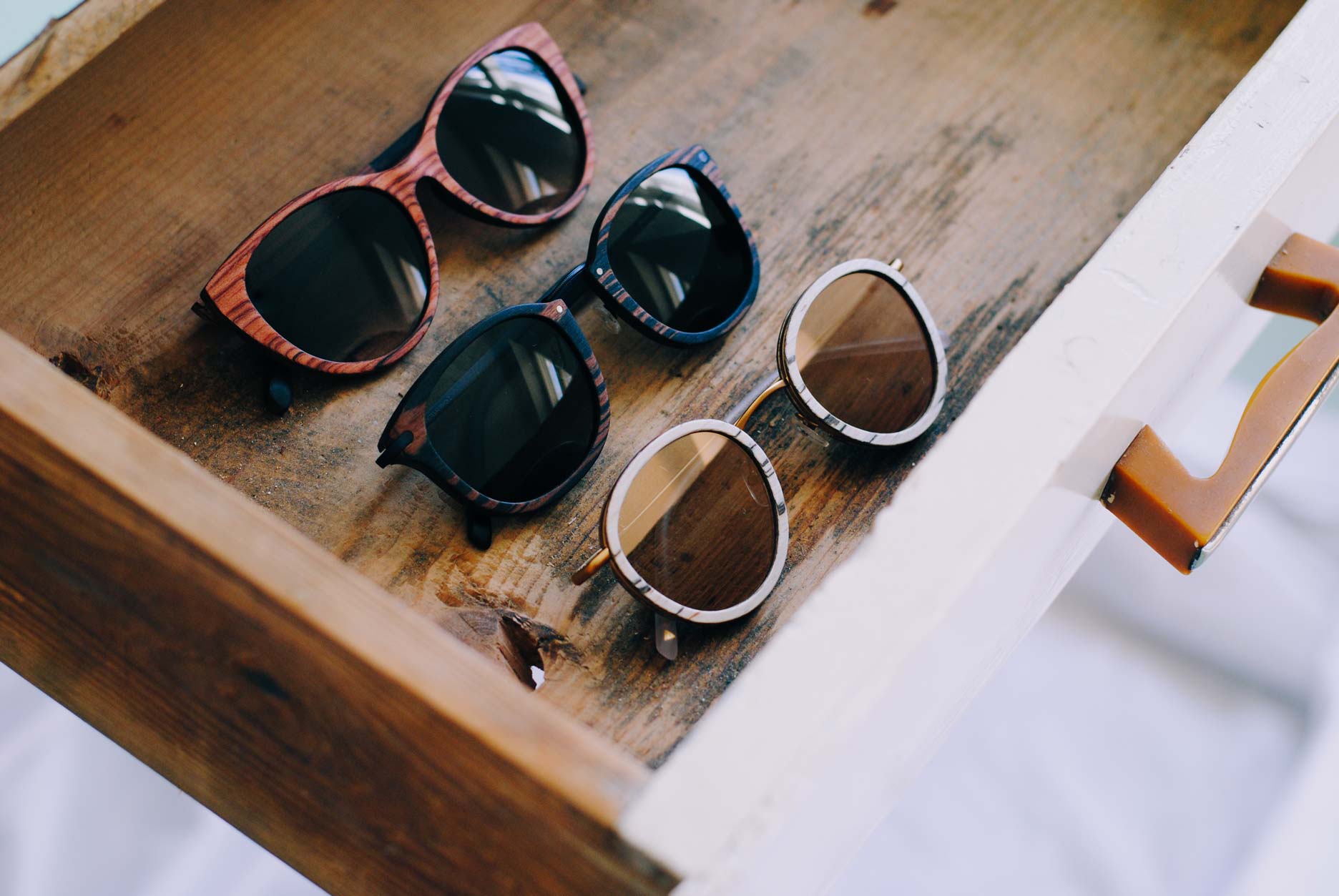 Where does the name come from?
I think that Kerbholz themselves describe this the best - 'For us, a Kerbholz product accompanies you in special moments and experiences. You make imaginary notches in the wood that are symbolized by the patina of the material'. They see each of their products as individual as everyone's lifetime story and the creation of a product - a product that one loves - is their motivation.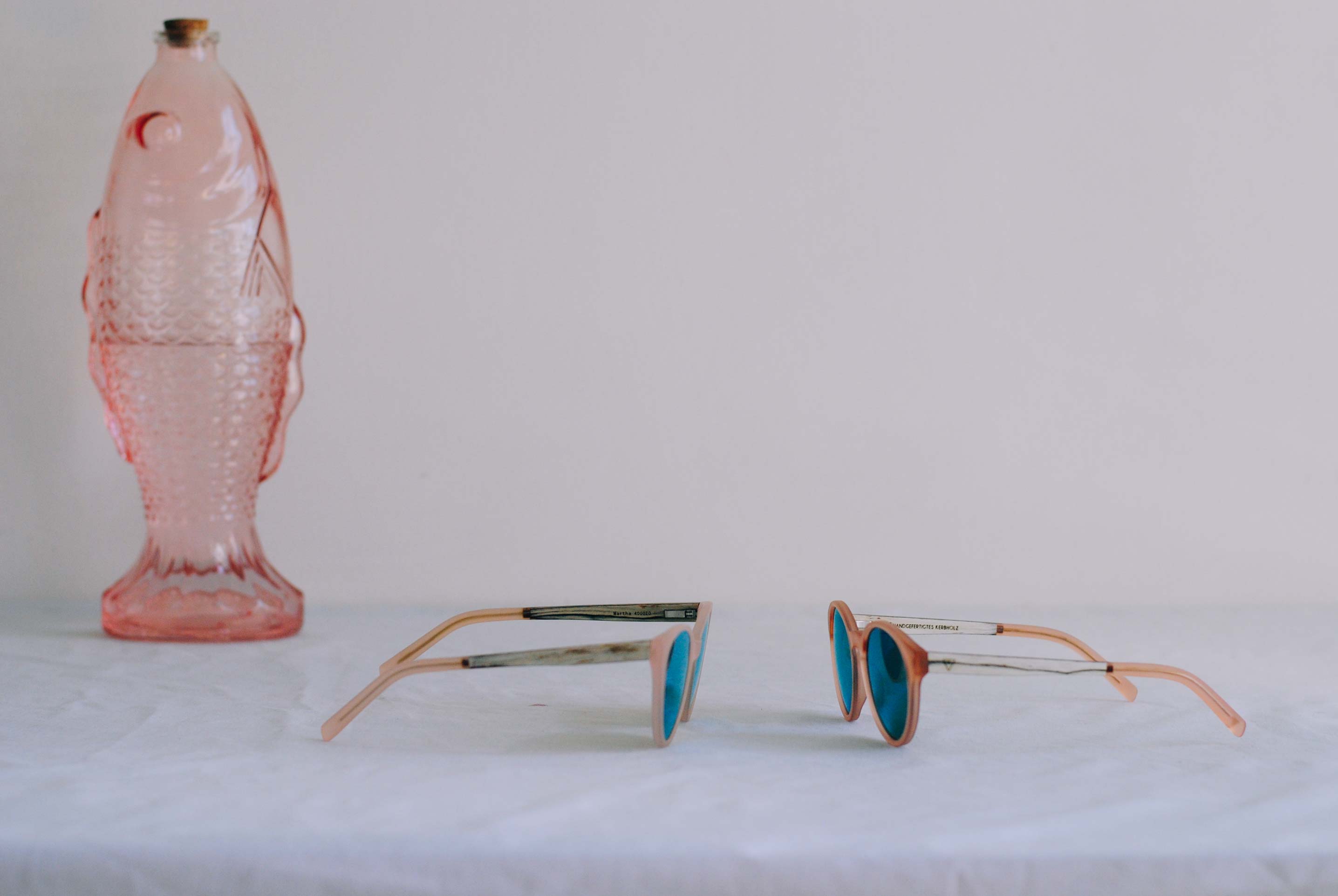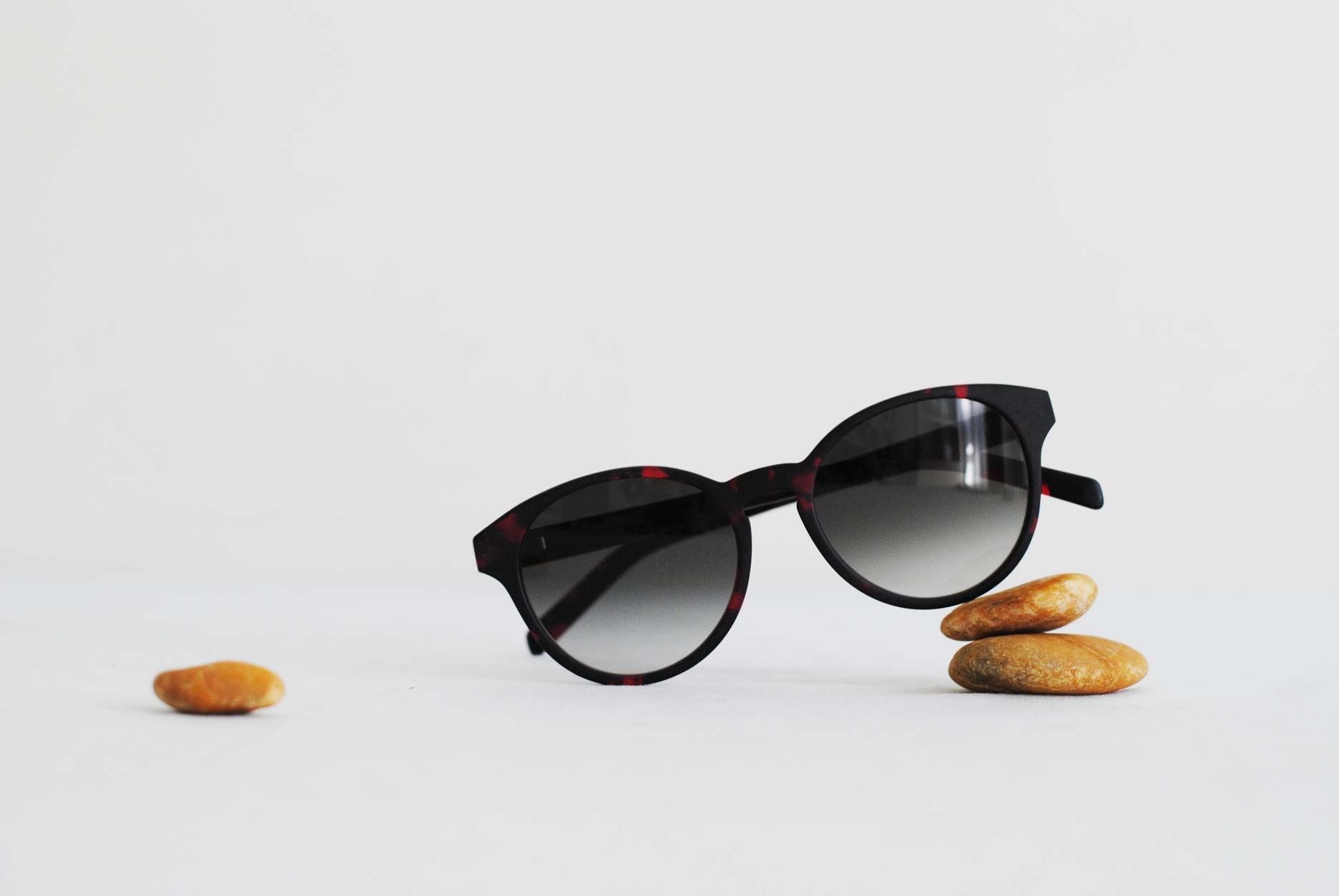 Sustainability
A huge importance is given to the resources that are used for the production in Kerbholz. They donate shares to reforestation projects and with every product they sell, they contribute to more sustainable way of life!
The life cycle of Kerbholz cellulose acetate glasses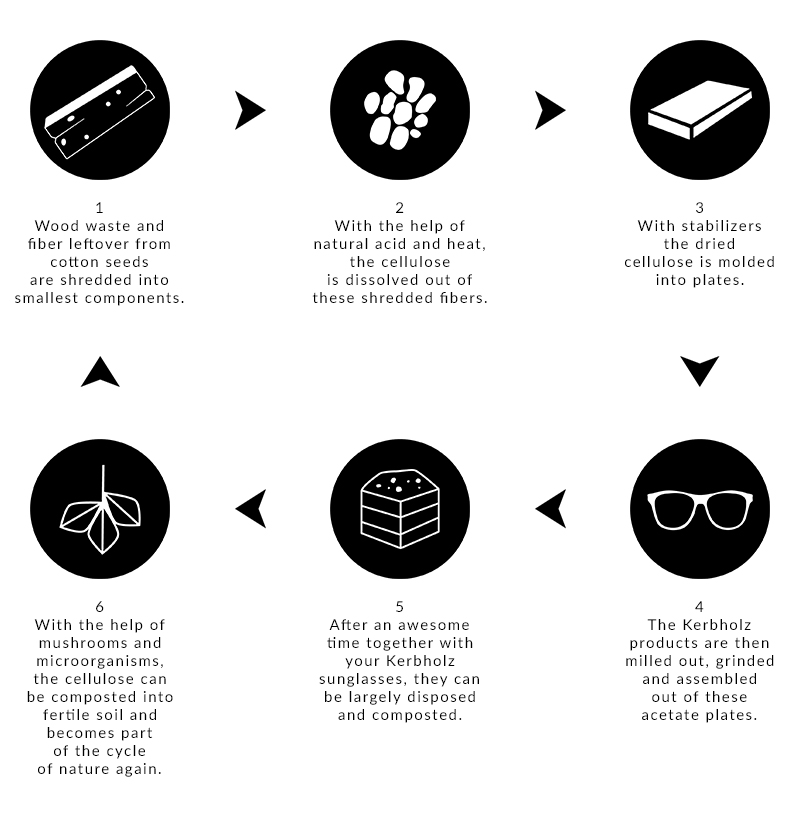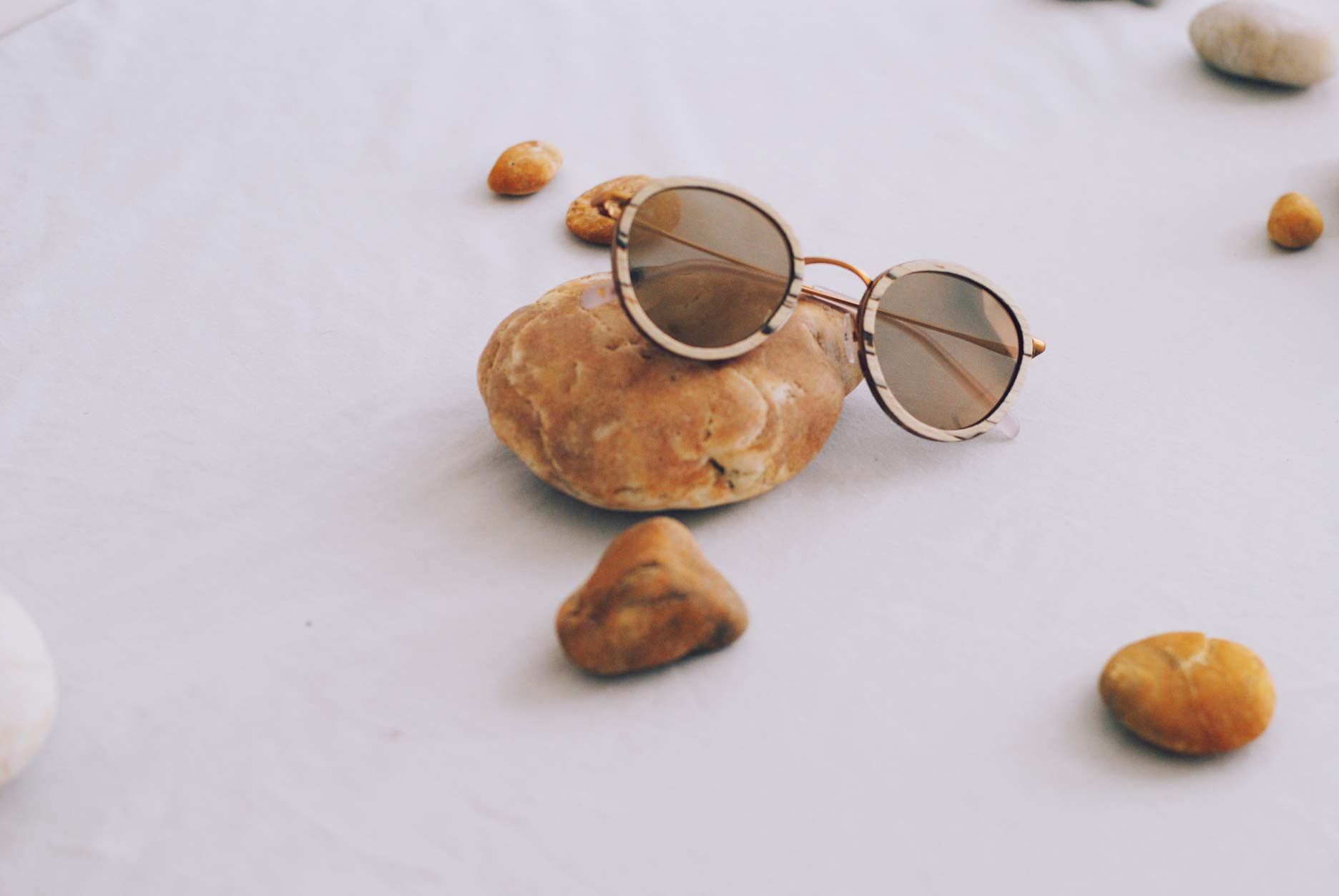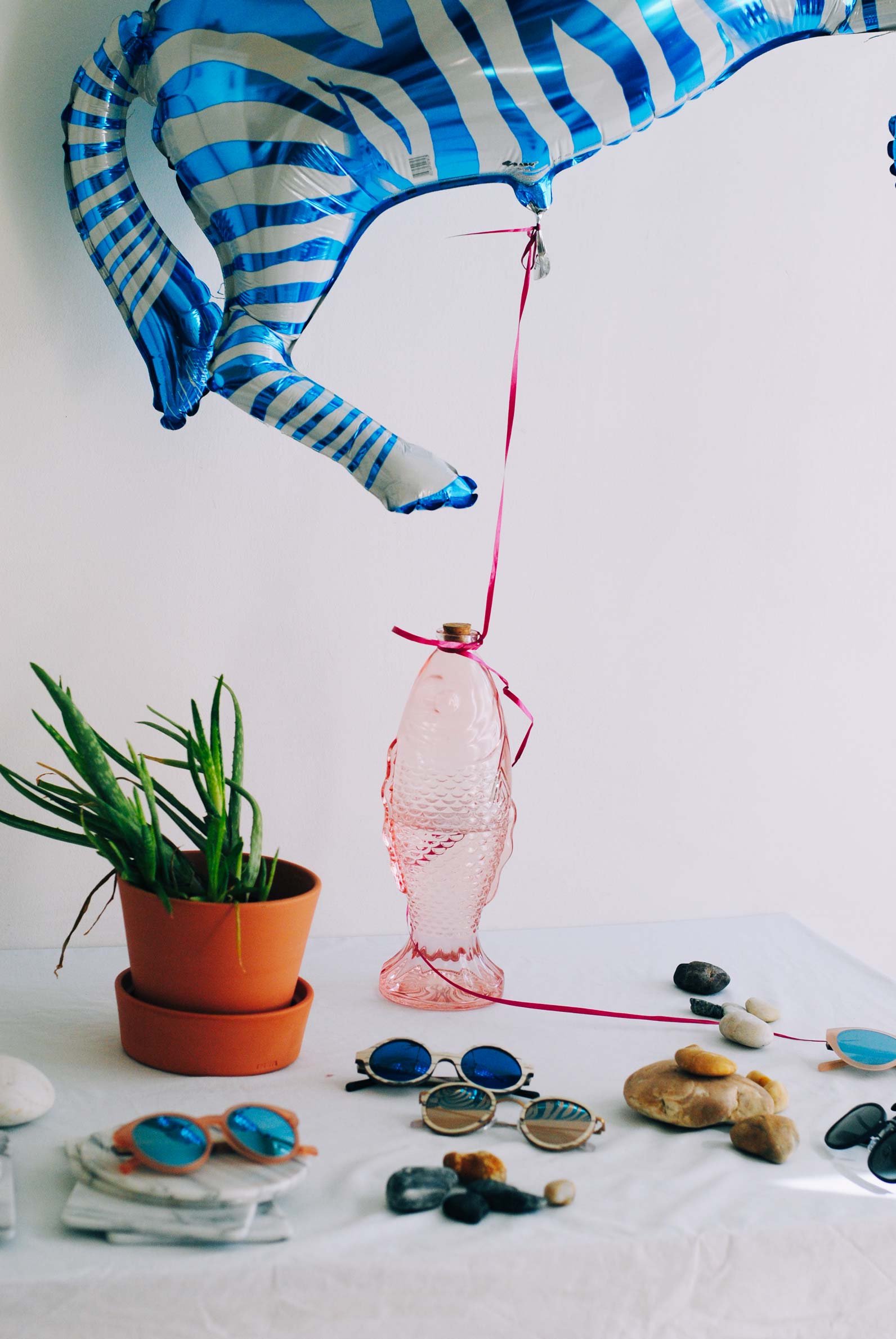 Kerbholz offers quality, clean design and ecological alternative to contemporary fashion. We're happy to share their story with you and feel honoured to have the opportunity to contribute to their growth. Explore this brand and let it become your loyal life companion. First five can enjoy 20% OFF on all Kerbholz sunglasses (code: KERBHOLZ20) and for the late-comers we have 10% OFF until the end of October (code: KERBHOLZ10). Enjoy the last sun rays of autumn!