Ski goggles are a vital part of any snowboarder's or skier's accessories and if you want to make them last more than one season, you should take a proper care of them. Cleaning your ski goggles is super easy and requires no special tools. Here are 5 ultimate tips that will help you to master your daily goggle care.
#1 Did your goggles come in a storage bag? Use it.
Just about every goggle brand on eyerim offers some kind of storage bag. Those nice ski goggles that you just bought don't deserve to be scratched or damaged, and you should always remember to store them properly when you're not using them and keep them safe and sound.
#2 Dos and don'ts of outer lens cleaning technique
Snow, ice or rain can easily mess up with your vision. To clean the outer lens of your goggles you don't have to use anything special. The best way is to shake the snow off and let the lens dry off naturally. Only after it is dry should you try to clean the lens by rubbing or wiping with the goggle bag or microfiber cleaning cloth.
Quick tip: If the lens has ice on it, try to warm it up before cleaning it. Put it inside your jacket or heat it up by breathing on it. This way, you'll prevent it from getting scratched.
Never wipe your goggles with glove or rag. Such materials may rub off the reflective lens coating or irreversibly scratch the lens. Snow is not a proper helper in this situation either. It is made of ice crystals and often contains dirt particles that may cause more harm than good.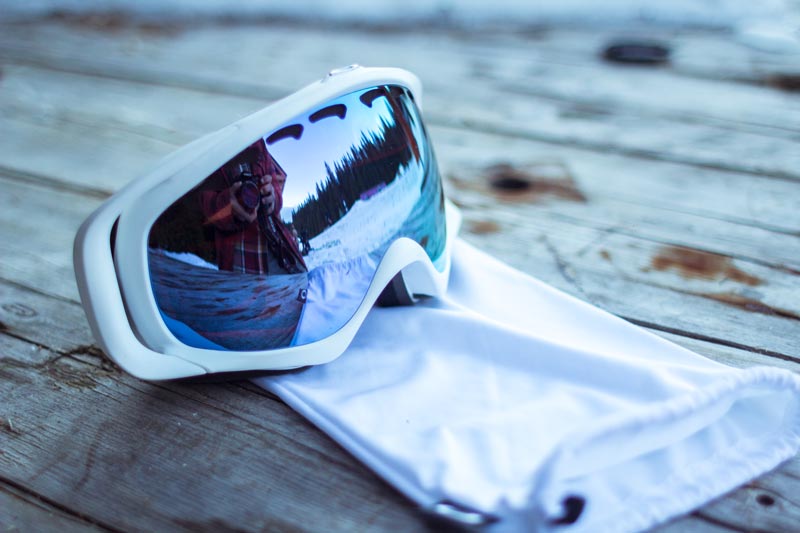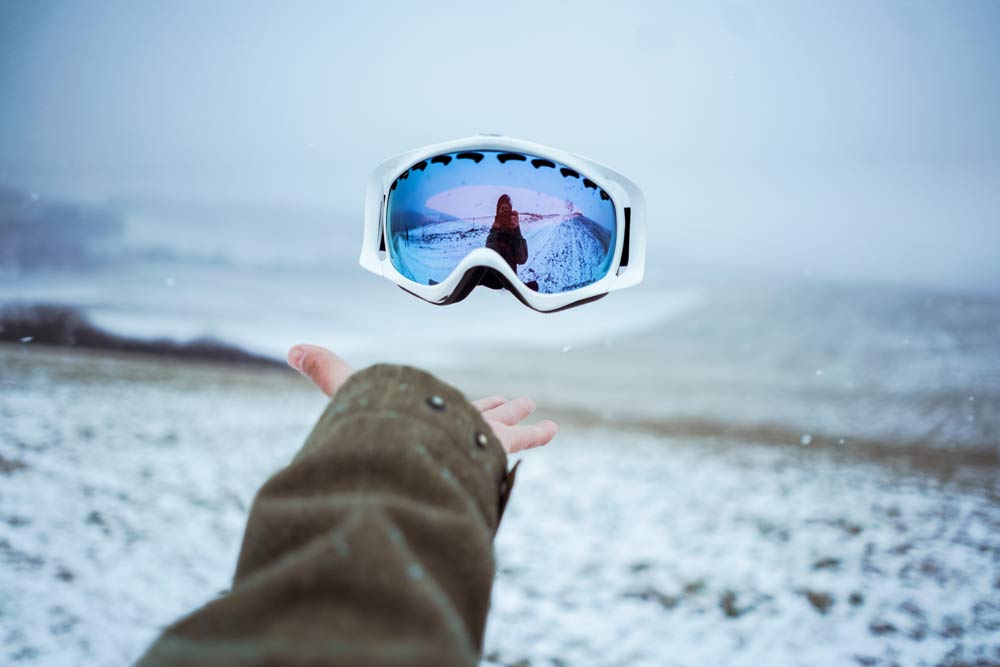 #3 Pay special attention to inner lens
Cleaning the inner lens is a different matter. Many manufacturers apply anti-fog coating on the interior lens which can be easily damaged by any wiping. The best way how to keep the layer of anti-fog coating where it belongs is to leave this part of the goggles alone if possible. However, sometimes dust or snow might make it's way in there and you need to deal with it. Firstly, shake the snow off and let the lens air dry. If there's moisture in there and you wipe the inner lens, you will wipe off its anti-fog coating, which you definitely don't want to happen.
#4 Have a spare pair
Having a spare pair of goggles with you on a slope might be a really good idea not only for various weather conditions. In case you fall and get snow inside your ski goggles you can simply grab your backup pair and get back on the slope while you dry out the other one and keep it in good shape.
#5 Quality lasts longer
If you know how to take care of your goggles, they will last more than one season. Quality of the brand and goggles themselves is also important, though. Better lenses last longer, cheaper goggles will not accompany you on the slopes forever. This is why on eyerim we offer range of snow goggle brands manufactured by the market leaders focusing on technological precision, clear vision and the ultimate skiing experience. On the other hand, you should not forget that even ski goggles manufactured from the high quality materials still need to be protected and taken care of.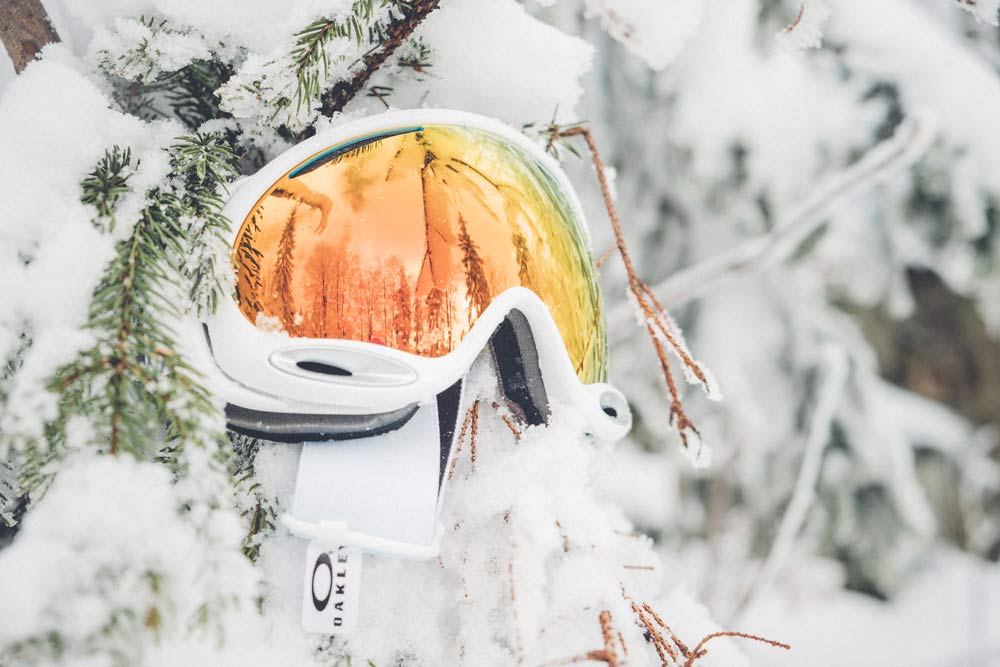 Because of special way ski goggles are manufactured, they need special care as well and you paid a fortune for them for a reason. If you don't want to buy a new pair every other season, you have to take care of them. Follow our easy guide and your favourite pair of goggles will stay with you for years to come. If you're still looking for the right ski goggles for your winter adventures, check out how to choose the right type in this article.