Welcome to our monthly video series Go. Explore. See. Join us and explore the beauty of our planet Earth while being visually dragged into various places across the world. In the very first episode, let us take you to the streets of contemporary Istanbul - Turkey's capital.
Istanbul, known to westerners as the city of two Faces or the gateway to Orient, is Turkey's biggest city. It stretches across the coasts of both European and Asian continents. This city is often a stop-over spot for many travellers who travel to Asia. On the way back from our trip across Iran, we decided to do one-day break before our flight back to Europe in this city and explore the streets of this magical place.
When and where.
The best time of a year for visiting this beautiful city is definitely spring. Pleasant warmth and delightful spring breeze will keep you company during your walks through the tiny streets, tea house sessions, or relaxing afternoons in green parks.
One of the most most beautiful places that we've visited was Sultanahmet Square. One can enjoy the beauty of Hagia Sofia mosque, which has been transformed to museum, or admire the Blue mosque, my personal favourite. I remember those goosebumps we had when we were observing calls for prayers from all the sides. Just sit on the fragrant grass, take a sip of traditional Turkish tea, look around and enjoy this spectacle for hours.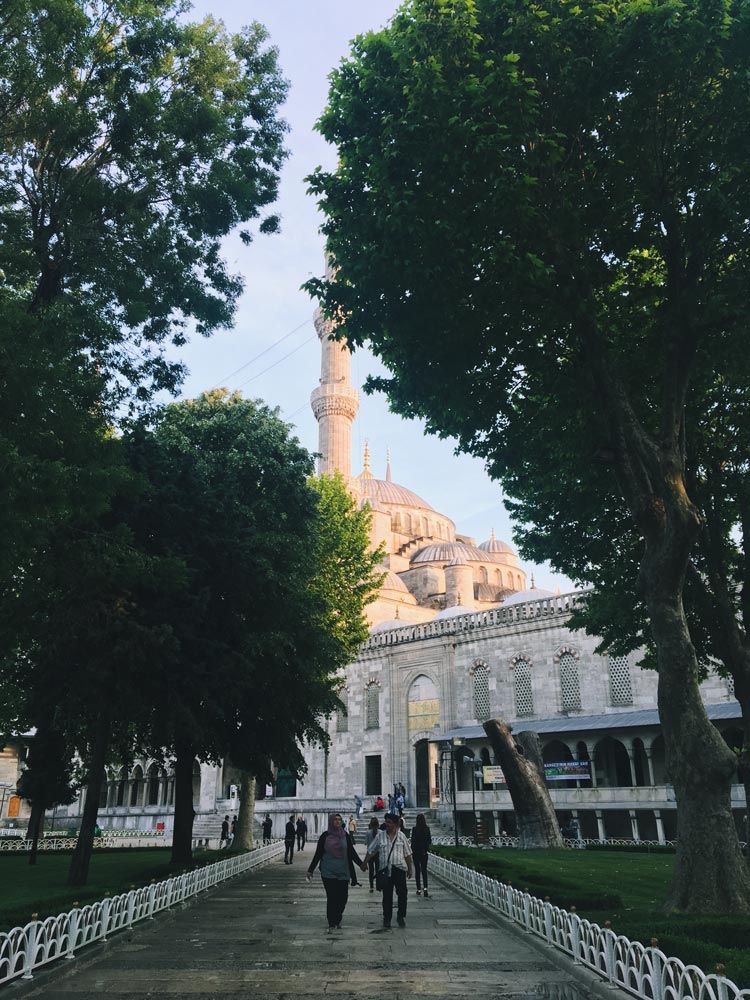 If you're more into shopping, don't forget to visit the biggest local Grand Bazare and get lost in its tiny passages. You'll find there everything you can think of - from jewelry to carpets, tea or spices. Enjoy this shopping to its fullest. Trading with locals is fun and they love competing when it comes to bargain.
For those of you who find Grand Bazare too noisy and overcrowded, get some rest in Gülhane park situated just above the city centre. Talk to the locals, enjoy the breathtaking view and savour the moment. It's unbelievable how amazing your view can be from this place - one continent on your right side and the other on the left side, both just few minutes away from you.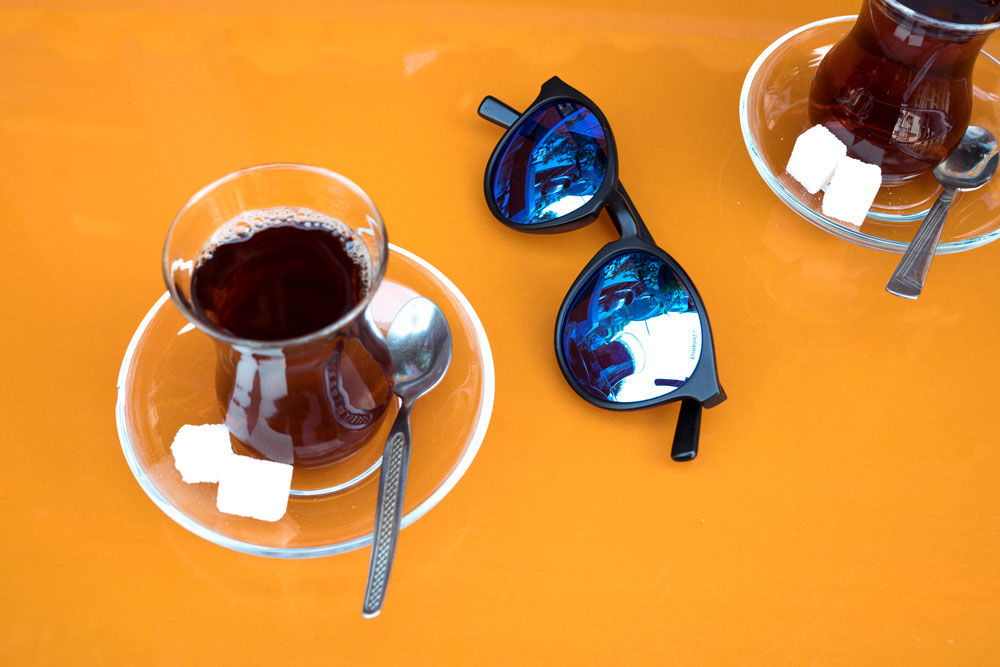 Don't overlook Galata Bridge - one of the prominent symbols of Istanbul. This bridge is a favourite spot for locals who come here for fishing every morning and form huge crowds. There's a bazaar on one side of the bridge, and the other side is a home for traders on fish market where you can try local specialty. Surprisingly, it's not a kebab but traditional baked fish in a loaf. Once you find yourself in the middle of this market, jump on a boat which is an ordinary mean of public transportation in the city, overcome the majestic Bospor channel and get to Asian part of the city in a few minutes.
Istanbul is definitely one of our most favourite European destinations. It has nonrecurrent atmosphere surrounded by hundreds of narrow pointed minarets and cupolas patronizing the whole city. Charisma of this city in combination with hospitality of locals will get under your skin and with each time you visit this magical place, your desire to see it again will grow.
We believe that through today's epizode of Go. Explore. See. series you'll experience at least a fraction of the overwhelming atmosphere which Istanbul has to offer. Next month, we'll take you on a journey to romantic streets of Greek island Santorini and explore its authentic white-blue houses together. See you soon!