Pohoda is a summer music festival set on an old airfield in Trencin, Slovakia and its line-up is attractive for thousands of people from all over the Europe! Even The Telegraph put Pohoda festival to the list of the best European summer music festivals! We took the enticing opportunity to find the most interesting there. Although, let's be clear - so many interesting, gorgeous and stylish people have attended this year's Pohoda festival! Sadly, we do not have the capacity to present them all to you. So here are only the 5 of them whose style we simply loved!
Disclaimer: We do not know the exact models of sunglasses people were wearing at the festival, we were only guessing and looking for the best match we could find on the eyerim website.
#1 CHIC ROUND SUNGLASSES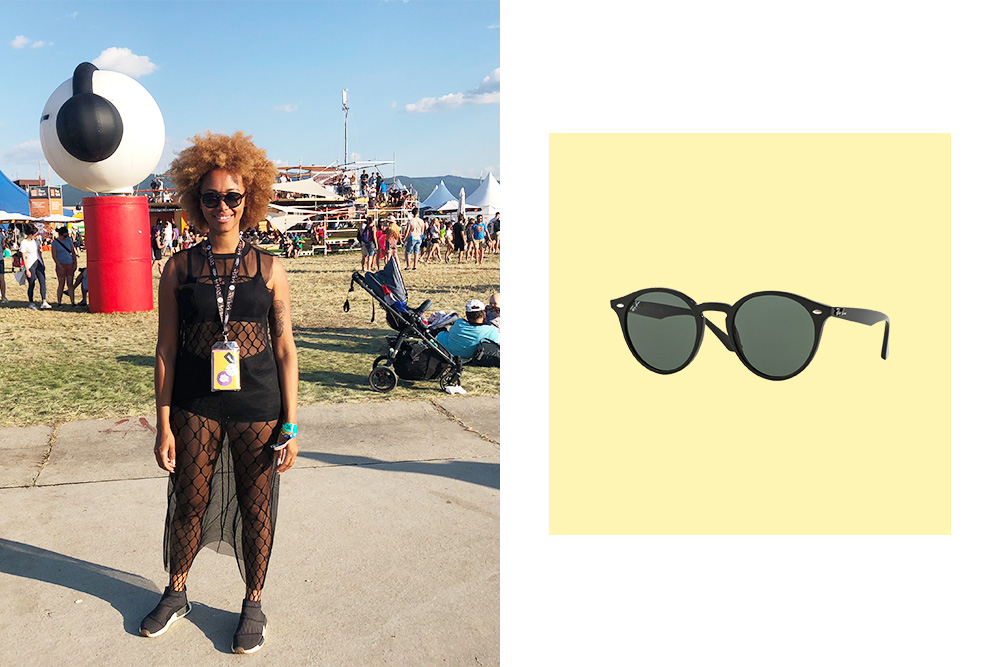 Sporty simplicity at its best right here! Shorts and cropped top with stylish sheer and breathable black dress on top, combined with comfortable trainers look amazing on this girl. Even though, we must admit - presumably everything would look devine on this gal! Simplicity is obviously her thing because she chose sunglasses that are exactly that - pure and simple. You have such pairl already? No?! Get them on the eyerim website now!
#2 CLASSIC WAYFARER SHADES
Relaxed, loose, but stylish. Fella knows his stuff! We love the plain white tee, shorts and Vans trainers all combined with awesome black Ray-Bans. Festival mood, incredible music and bouncy castles? That is right up our street, what else would one really need? Some other Ray-Ban sunglasses, maybe?
#3 ELEGANT CAT-EYE SUNGLASSES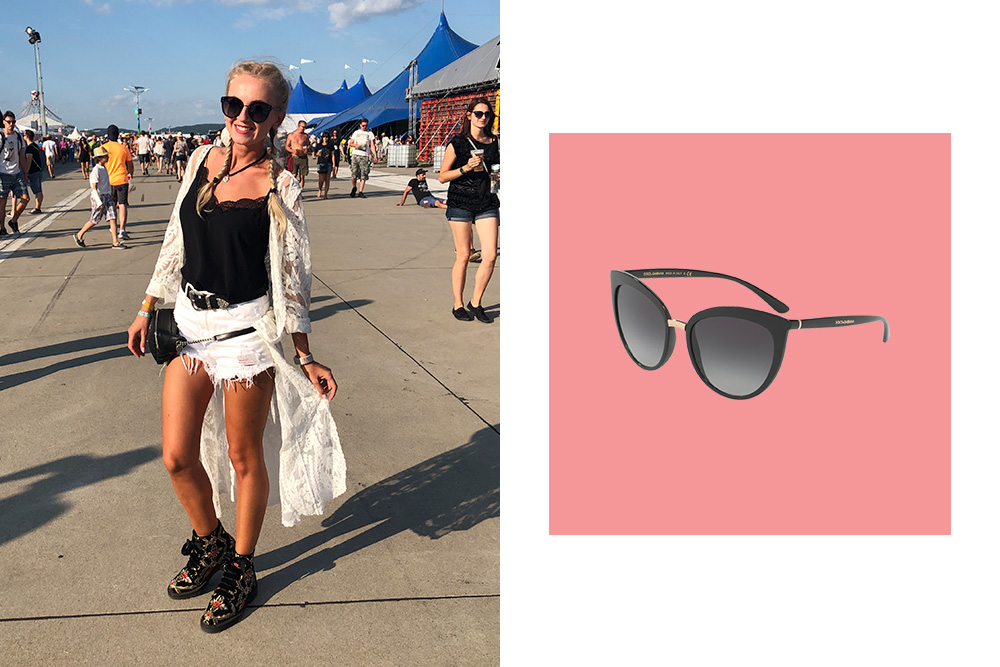 What a classic festival look this is! Girly and cute, but bold and stylish at the same time. Plus the perfect colour combination of black and white makes it absolutely gorgeous and eye-catching. Isn't she delightful? The whole outfit is perfectly accessorized with plain, but noticeable cat-eye shades. There are tons of such sunglasses on eyerim website, if it is what you are into!
#4 FANTASTIC OVAL SHADES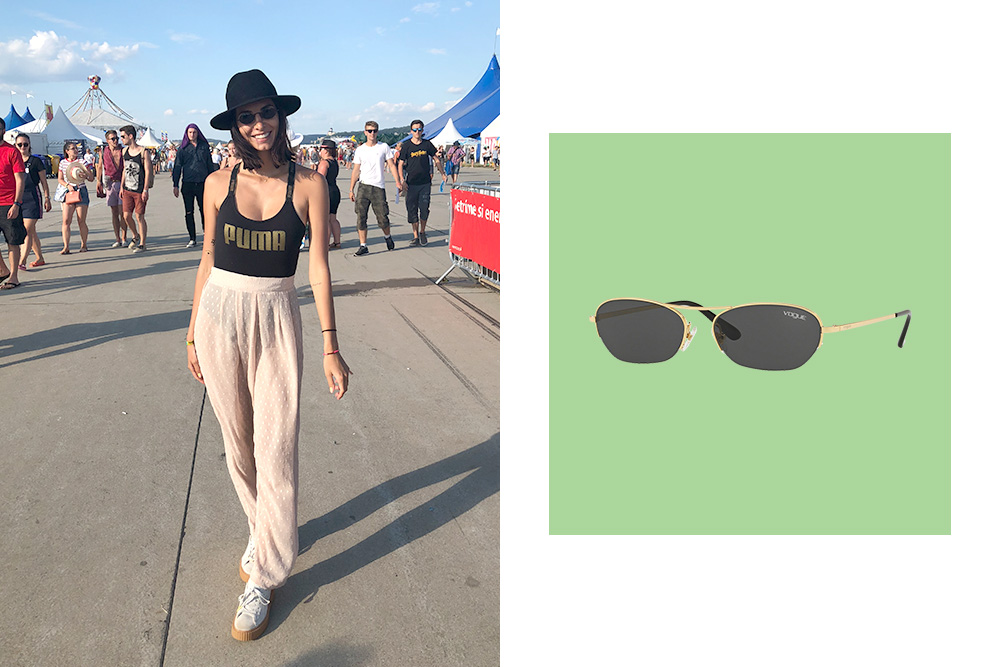 Black chic body topped with sheer, peachy trousers, black hat and snug white sneakers - what an amazing festival combo! Charming as ever this Naty Kerny, isn't she? And check those sunglasses she opted for! 90's are definitely back and we have a nice couple of such in our collection, like these blue Vogue sunglasses or this futuristic Miu Miu pair. Which pair will be yours then?
#5 STYLISH SINGLE LENS SUNGLASSES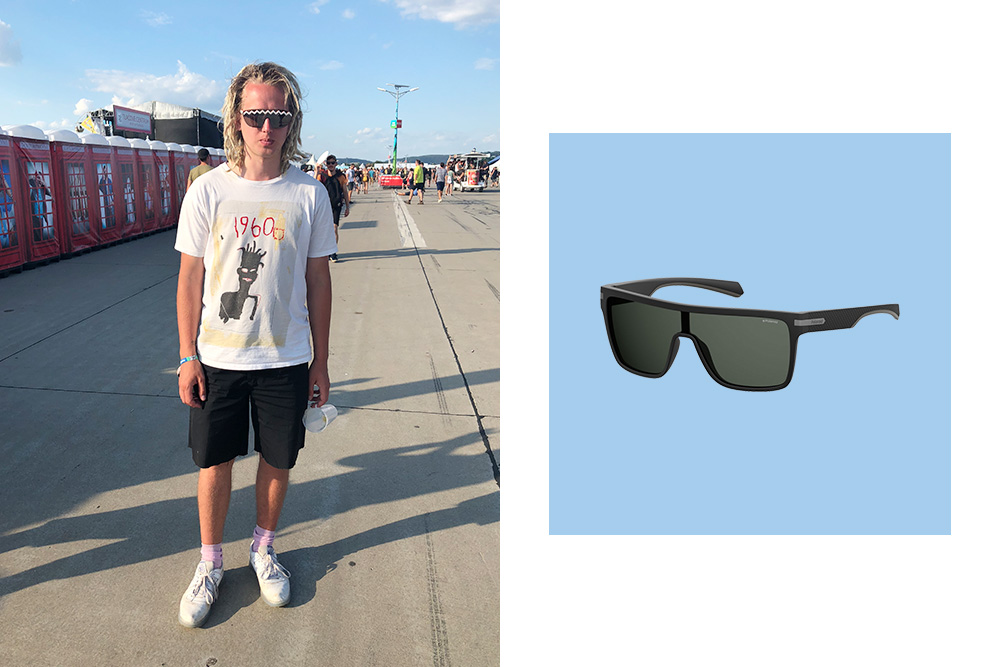 Feeling good and relaxed is one of those things you have to think about at summer music festival, isn't it? And this bloke got it perfectly right! Funky white tee, simple black shorts, cosy socks for those chilly nights and favorite pair of white sneakers. Oh, and what an incredible single lens sunglasses he wears! This guys is our favorite, absolutely genius. If you are also a fan of single lens shades, check the whole collection here!
#6 - Special Mention
And here are our favorite girls who made this article happen, our power combo Maria, with her stunning fashion taste & Andrea, with her amazing photography skills. Maria wearing minimalist jumpsuit and an amazing thin, cat-eye sunglasses, and Andrea wearing widely popular black and denim combo accessorized with simple black Max&Co. sunglasses. They are not only fashionable, they are also huge fans of eyerim collection and it is definitely not because they work at eyerim! And quite frankly, who wouldn't be happy to have these two at work, ey?
We love all the new sunglasses trends each summer and we cannot get enough of them this year! If you are still on a hunt for some inspiration, read away this hot article and we bet you will find the best shades you have ever had! Are you still feeling doubtful what style of shades would look dazzling on your face shape though? Give a read to our face shape guide and order the perfect pair then!