Summer is in full swing, and we asked our always stylish and sleek influencers about their best sunglasses pick. In previous blog they tried our Magic Mirror tool in real life and told about their experiences. But now, let's move on to another topic - to discuss their best summer sunglasses.
Florina Toma
Florina is a real estate business lawyer and seasoned traveler (with 34 countries under her belt!) in one. Talk about multitasking! She, like many of us, understands the importance of great eyewear (and not just for showcasing it on her world-class Instagram).
As Florina said, this summer, she fell in love with gorgeous and feminine Michael Kors Lugano sunglasses. These glasses are super fashionable and easy to wear them in tons of different styles. See below on the pictures how: Florina combines them with soft fairy summer dress as more casual look. But also is possible to wear Michael Kors glasses in more sporty look with leather jacket.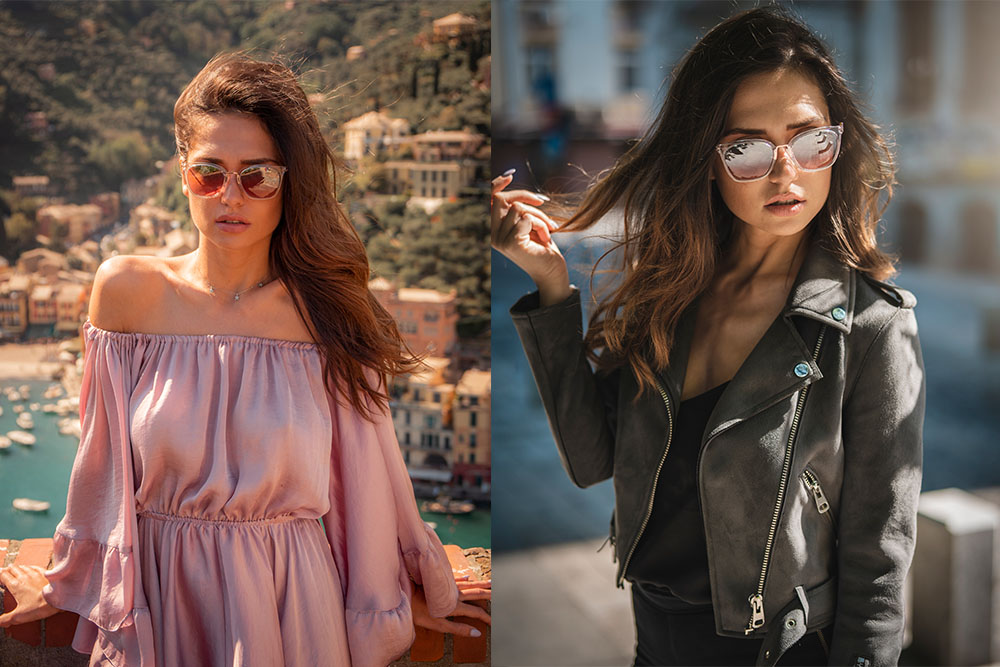 Fanni Weisz
Fanni Weisz is Hungarian model, influencer and passionate traveler. As you can see on her Instagram, she has refined taste in fashion. But she is also an activist, who would like to open a bar for deaf-mute people. Fanni explains the importance of sign language in opening the minds of the people who can hear and of giving deaf people a chance. Her projects have included opening a bar managed by deaf people, to show that we are not different.
Fanni's this year's favorites are Ray-Ban Hexagonal sunglasses. Hexagonal model belongs to the latest Ray-Ban collection and perfectly fits on heart-shaped face (as Fanni's). Model says that she wears them almost every day, they are timeless and fashionable, because they suit in every outfit, even with bikinis.
Naty Kerny
Unless you've been living under a rock, you must have seen Naty in many of our previous blogs or at least through her beautiful Instagram page. Naty is incredibly photogenic and some people say she has a face like Kim Kardashian. Despite this, Naty is passionate traveler, dog lover, model and activist, who tries to spread importance of slow fashion and she also follows eco trends.
Naty's favorite summer sunglasses brands are Dior and Prada. As she said, it was a tough decision to choose only one model, but the winner is…wait for it…. Prada sunglasses. You won't believe, but Naty has two similar models of Prada, because they perfectly fit to face and sit on the nose. "They are so comfortable you can barely feel them!". Neutral frame suits to every outfit of her (not only) and can be considered as jewelry, can't they?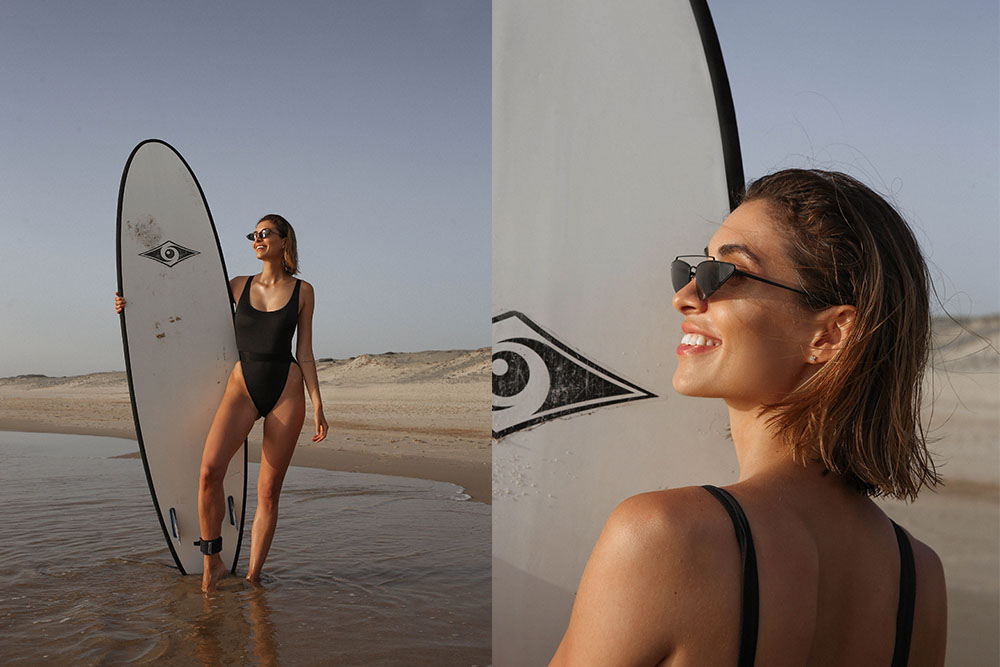 And there you have it, folks. We hope you enjoyed this article and you will find yourself a new pair of unique and trendy sunglasses. If you are wondering which type of sunglasses will suit you, read up this face shape guide. Then visit eyerim eshop and grab some new sunnies for you.