eyerim believes that prescription glasses, as they are mainly a medical aid, should be available for absolutely everyone. And that is the simple philosophy behind eyerim collection prescription glasses. Simply, see.
WHO?
Since the beginning of time eyerim, four of the eyerim founders had many goals in their minds and one of them was this one - to come up with an idea of how to be able to make Ray-Ban lookalike prescription glasses and tag them with a bit more reasonable price tag. After more than four years full of hard work, finding and convincing the right people and making the strongest dream-team come true, on 19th of September 2019 it all went live.
WHY?
As mentioned above, the philosophy of eyerim collection prescription glasses is very simple: everyone deserves a tip-top vision. Because let's be honest, prescription glasses can be expensive as hell, especially when you want really good and high-quality lenses. It's not an easy task to find prescription glasses that are clearly so perfect in all aspects, and trust us, we know.
eyerim collection: Glasses for everybody
Now, let's get to the juicier part that you actually care about. We now explain a little bit about this new eyerim collection because the prescription glasses are simply:
essential.
The frames are all you could need in prescription glasses. Made of acetate, metal, plastic, stainless steel, titanium, Ultem or TR90 materials, the frames all differ in weight, flexibility and sturdiness. It's only up to your needs what you decide to opt for.
And, oh, boy, then there are the lenses! The lenses are definitely the single best thing about these prescription glasses (other than the price, the personal touch, the classy frames and the thought behind them, of course). Every single lens is made of Hard Multi Xtra technology that's packed with high-end lens features and we promise you that you will be more than happy with your new eyerim collection prescription glasses.
affordable.
We are all pacifists at its best, but we knew one thing for sure since the beginning - beating the prices of prescription glasses down dramatically was the only way to go. And these are the results:
• The low prices are really that low, actually. Just pick the frames that you're drawn to the most and you're done with paying. The prices are starting from 49€ too!
• Paying for lenses is so 2018! When you order prescription glasses from eyerim collection, lenses are included in the price already.
• If you want to add up some awesome filters such as blue light protection to your new specs, you can pay extra for that. But still less than usual for a pair of prescription glasses.
Do you know what we mean by affordable now? We know, it all sounds unbelievable, really.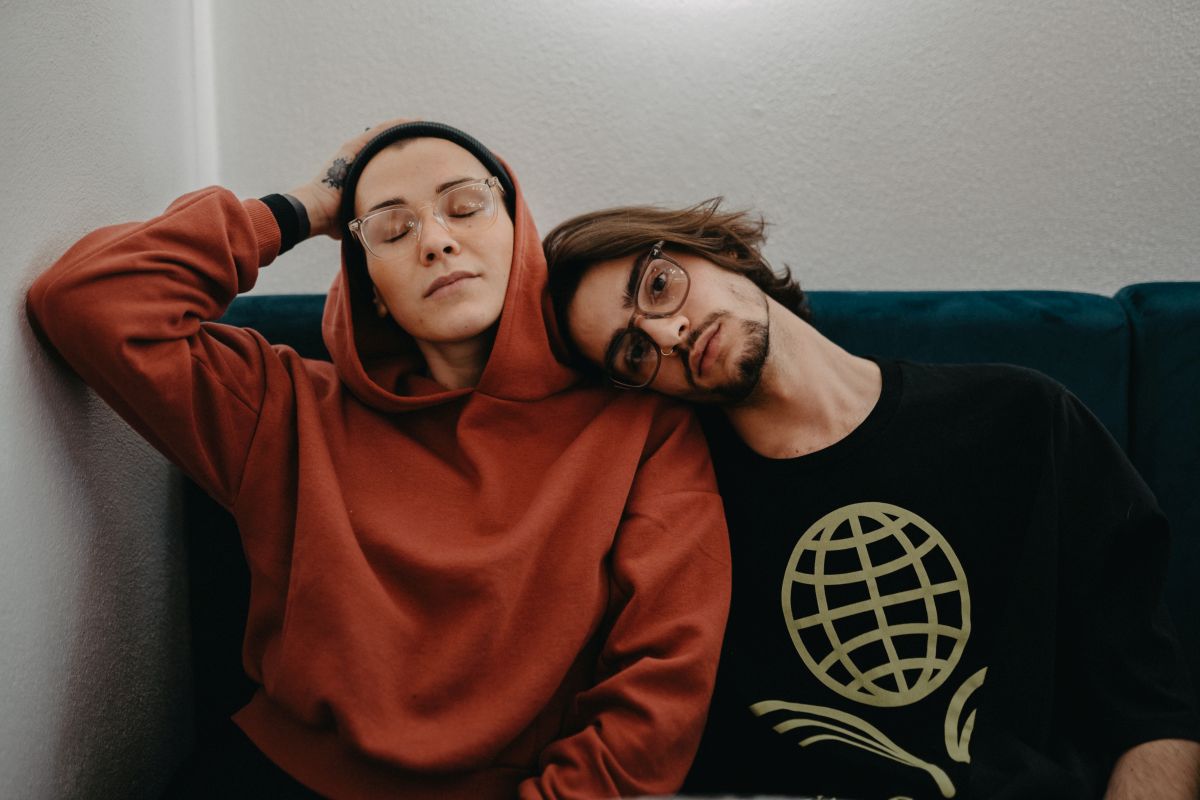 personal. ❤️
When you get to the actual collection of the eyerim collection on eyerim website, you will notice that every model of the prescription glasses has a unique name. What do the names stand for?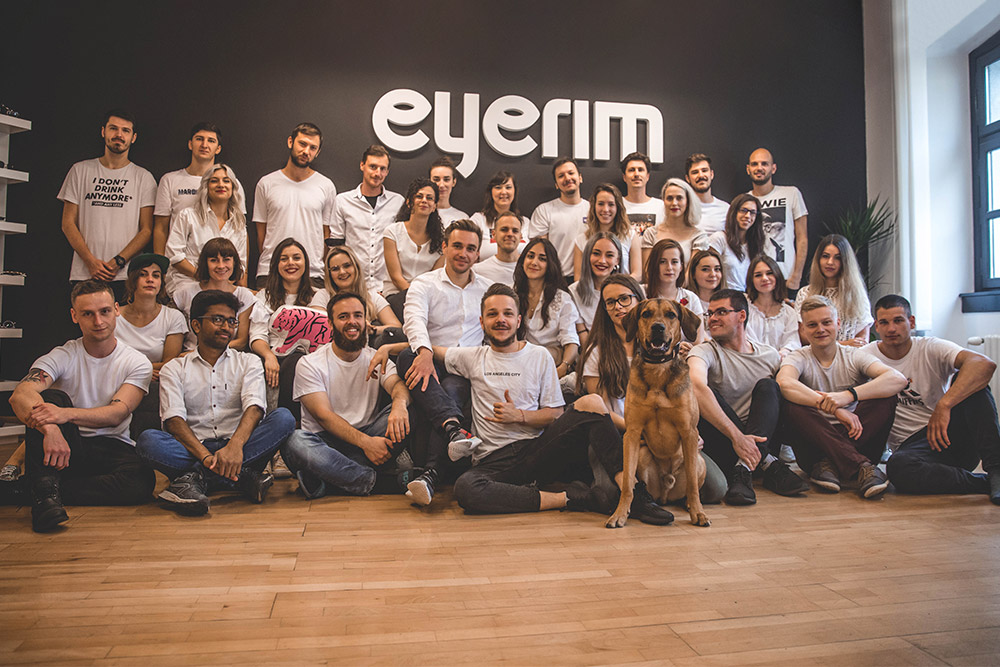 The names stand for the core of eyerim, the names are us. There are 31 models of prescription glasses, going from Johny, Ali, Yass and Rade through Andrea, Martin and Jake to Bran, Patricia, Dan, Mon and Tom prescription glasses. And it continues to the rest of the 50 eyerim employees. Which name will you be?
safe.
Safe and comfy, that's what shopping eyerim collection prescription glasses from eyerim website feels like. Simply because…
… you can order your new prescription glasses from absolutely anywhere! When commuting, cooking, working out (from safety reasons, we do not advise to do this), sitting in hot, cosy and super-autumnal bath or just netflix-and-chilling. You pick an activity and we bet you can order eyerim glasses throughout it.
... the arrangement of all the prescription glasses is understandable and tidy. Yep, just like that.
... the new prescription checkout is so simple you'd want to spend more time over there but well, you don't have to. But it's totally up to you, you choose your hobbies.
... if you don't like the glasses upon arrival, you can return them in the next 30 days. And the best thing? We will refund you the whole price you paid. The whole price, really. With the lenses and all.
So there it is - eyerim's lifelong goal happened and you can now enjoy it. It was all made just for you. If you're having more questions about eyerim collection, come over here and find a simplified explanation of what the eyerim collection is and how come the glasses are so cheap, actually. And also, if you're feeling uneasy about shopping for prescription glasses online, read this article and all will be better. Enjoy, okay? You're the reason why eyerim collection exists. Thank you for that.