Burnt orange leaves, cosy evenings, new amazing trends and long-awaited fashion weeks - that is what September is all about, isn't it? But until all that comes, have you already found the perfect prescription glasses for the upcoming season? Well, if you haven't, now you will! Three of our favorite influencers will definitely help you with the selection, as always. Start the September right with your outfits on point!
NEAT GLASSES
Haven't you heard? All you need is elegant prescription glasses. Trust us, we know.
Tom Ford Round Frames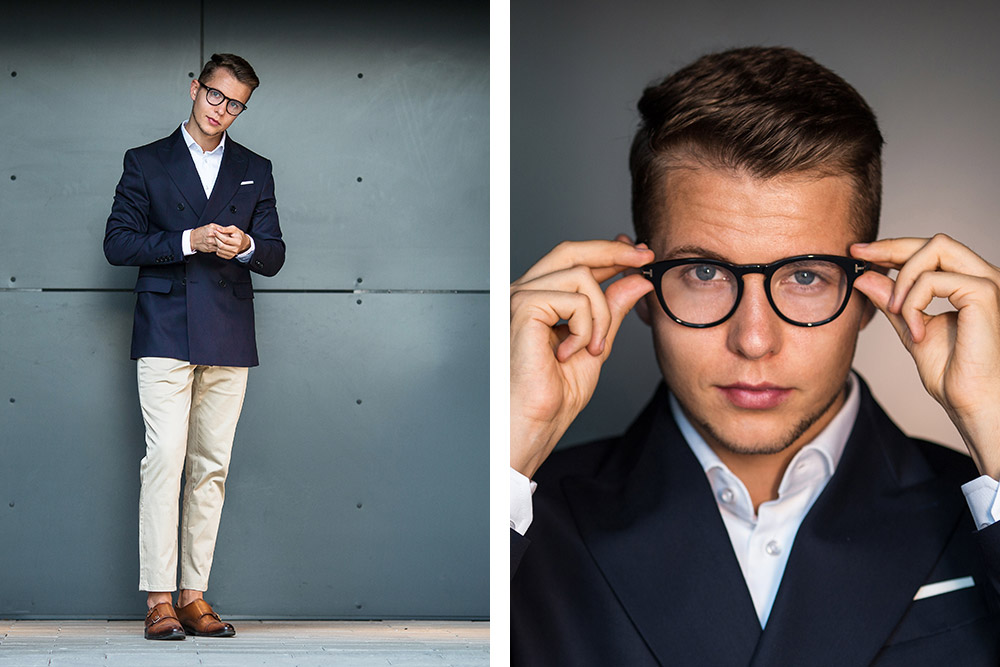 "Tom Ford means classy, so I had to coordinate these glasses with elegant outfit. Simply said, Tom Ford is the peak of neatness."
Michal might be new in the eyerim fam but he's no novice in the fashion/influencer/Instagram world. No rookie mistakes from him, that's for sure! He chose crazy elegant, neat outfit with these timeless black Tom Ford prescription glasses.
35/139 Tokyo Wayfarer Specs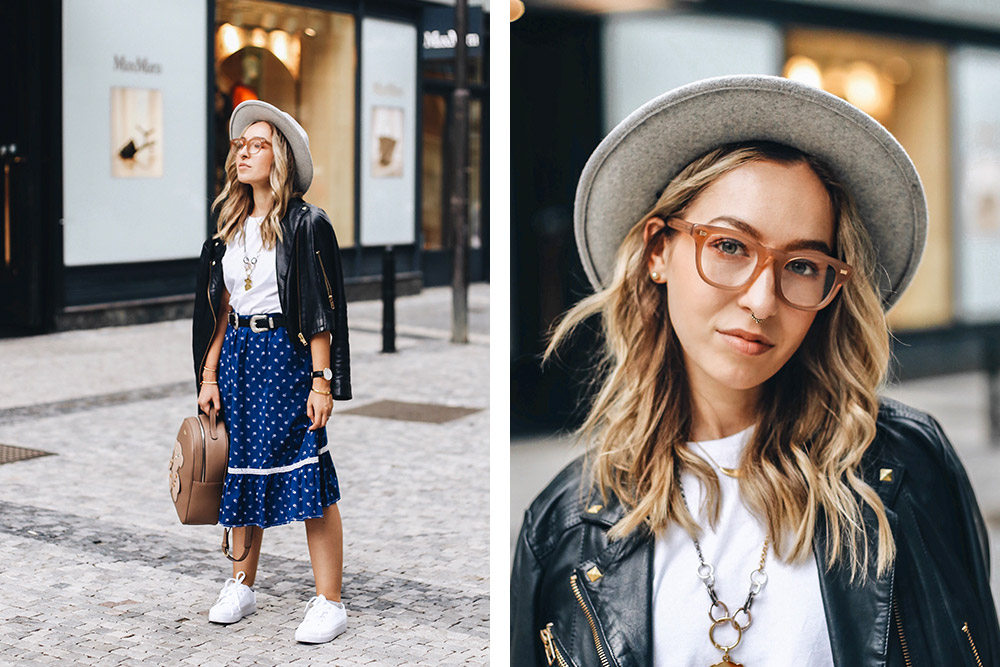 "I inherited this skirt from my grandma and although I had problems with combining it at first, I love it with a leather jacket. Just as much as I love these nude prescription glasses frames! They are bold but not too obvious. My absolute faves!"
If you have read this article, you know our Rebeka and the fact that she knows her fashion craft very well! (And if you haven't read it yet, go ahead!) She played with the colour combination in this outfit and did not forget the power of a good accessory. These 35/139 Tokyo glasses look amazing with her well thought-out look.
Dsquared Cat-eye Glasses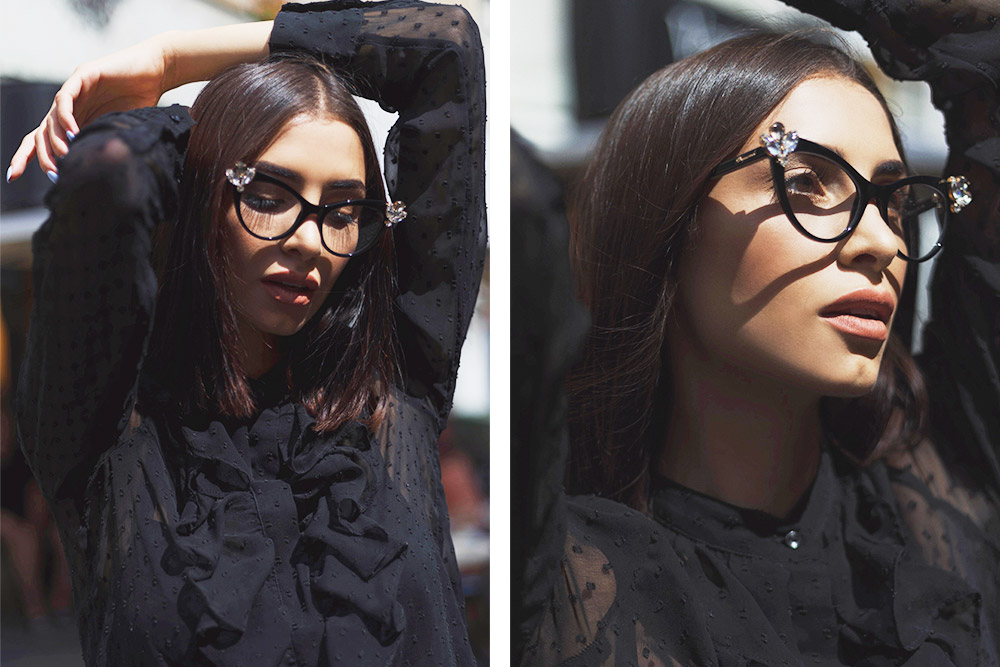 "Dsquared2 - dominant accessory for the bold ones! If you don't want to be lost in the crowd, get this eccentric elegance."
Naty is our fixed star and you know her well, don't you? If you don't know her yet, get right over here before we get mad. She chose these Dsquared2 prescription glasses and well, she looks like right from their ad or something, doesn't she?
VINTAGE FRAMES
Frames as beloved as the round or the squared ones are destined to be timeless. And they are! Everybody loves them. Which pair will be yours?
Diesel Round Frames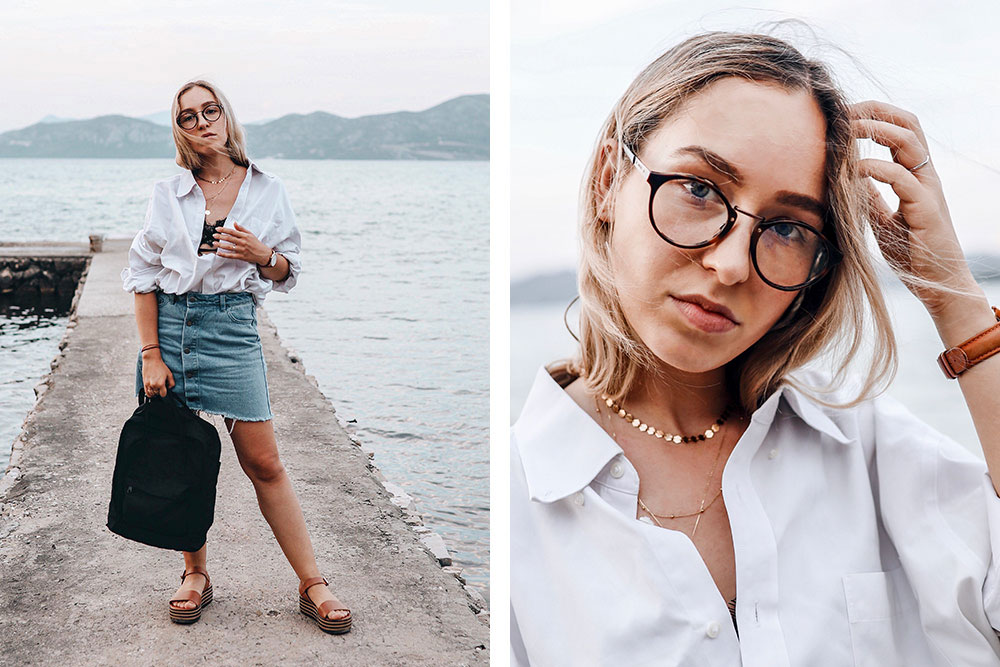 "I always want to maintain natural, fresh summer look as long as I can after summer vacay. I love the fact that I don't feel the need to put makeup on or straighten my hair when I still have the lovely summer tan."
Goodness! We absolutely LOVE these two pictures. Peaceful, cosy, fresh and Rebeka looks PERFECT without any makeup and in these Diesel prescription glasses. We are massive supporters of the "natural beauty" trend. You go, girl!
Ray-Ban Retro Glasses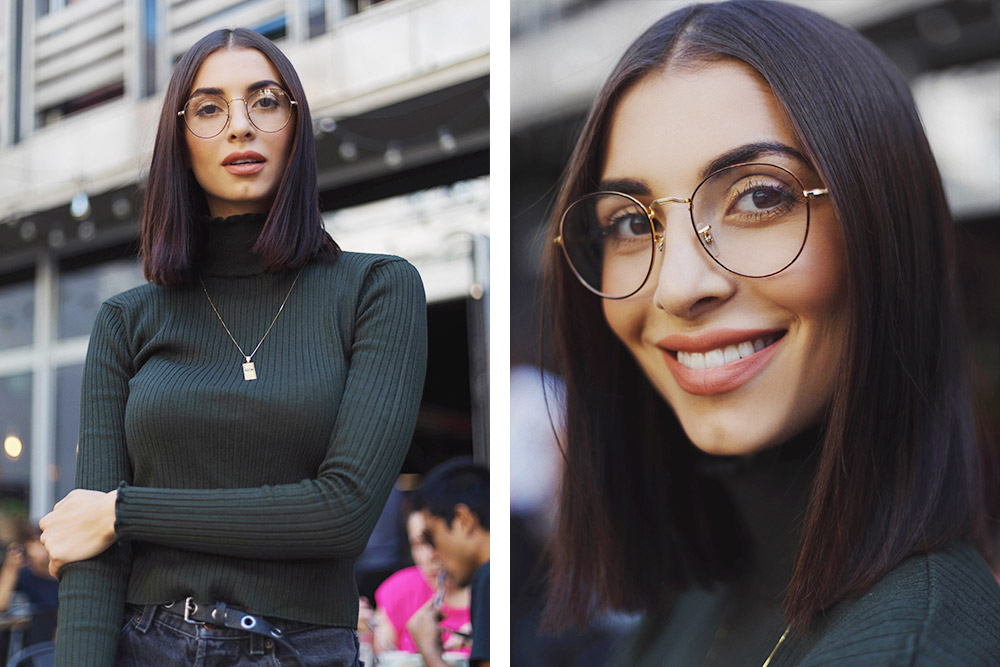 "These are very popular round Ray-Ban frames worn by stars like the beautiful Emily Ratajkowski; or were popular at the Hogwarts School of Witchcraft and Wizardry, haha!"
Simple outfit in dark autumnal colours looks insane combined with these pair of Ray-Ban prescription glasses! Perfect inspiration how to brighten-up and embrace those back to school days!
Marc Jacobs Browline Specs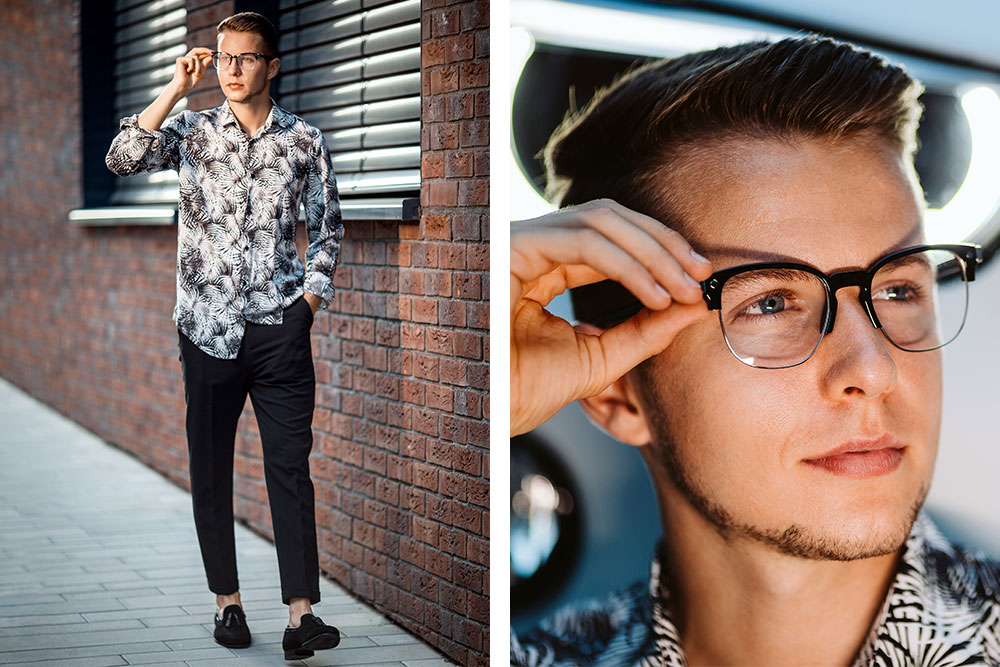 "Marc Jacobs' specs are extravagant and will help you stick out of a crowd. These frames will look great with basic or casually elegant outfits."
What a cool outfit, we are big fans especially of the interesting shirt! Just get the inspiration from Michal and his choice of clothes and frames, and you will be a fashion star this term!
CASUAL SPECS
There is nothing more important than the comfy feeling in your outfit throughout the whole day, is it? Here are our favorite casually elegant picks.
Max Mara Rimless Glasses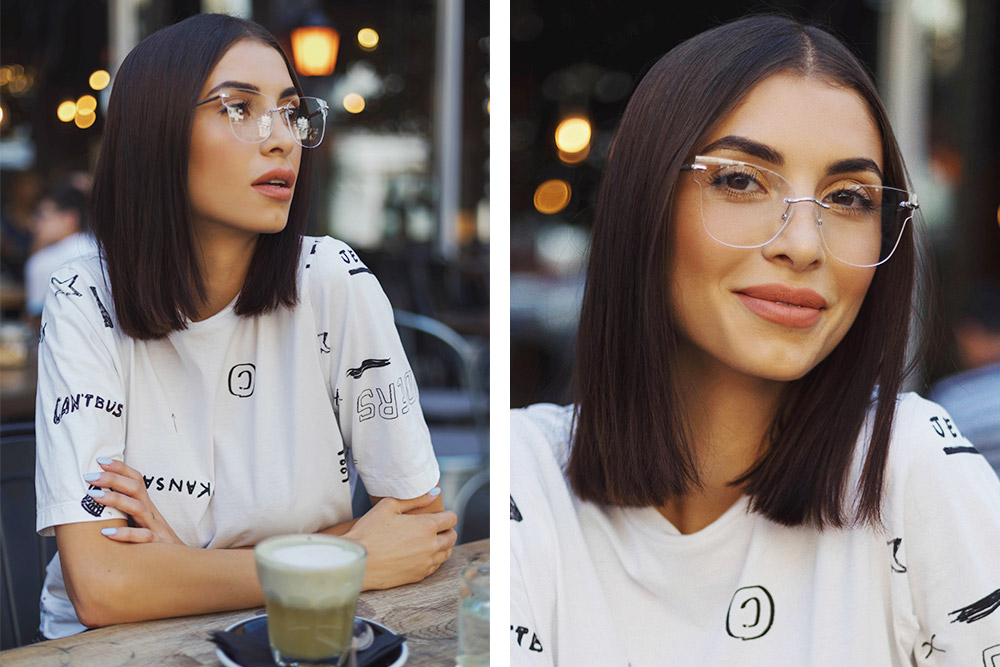 "Max Mara - rimless daintiness! These specs look really delicate and soft."
White comfy tee, jeans, perfectly stylish, rimless prescription glasses and you are good to go! One does not need much when rushing in the morning. The outfit's ideal for every day, ensuring comfort in any situation. And these Max Mara frames that Naty chose, will guarantee your outfit style and sophistication. Always.
Tom Ford Two-toned Frames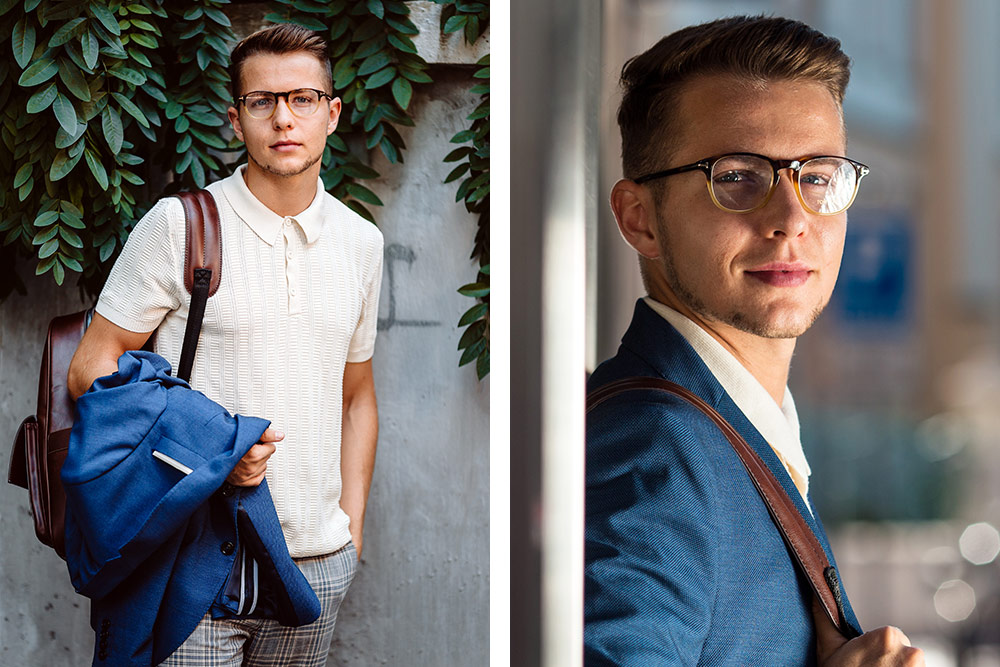 "Tom Ford prescription glasses with two-toned frames are an eye-catching accessory which will freshen-up every outfit. These glasses will go nicely with sporty or smart-casual looks."
We love the boldness that Michal wears his elegant outfits with! He obviously knows what is good because he chose Tom Ford specs once more and he looks dashing in these as well. Are you looking for similar frame? Here you'll find your match from heaven.
Céline Red Specs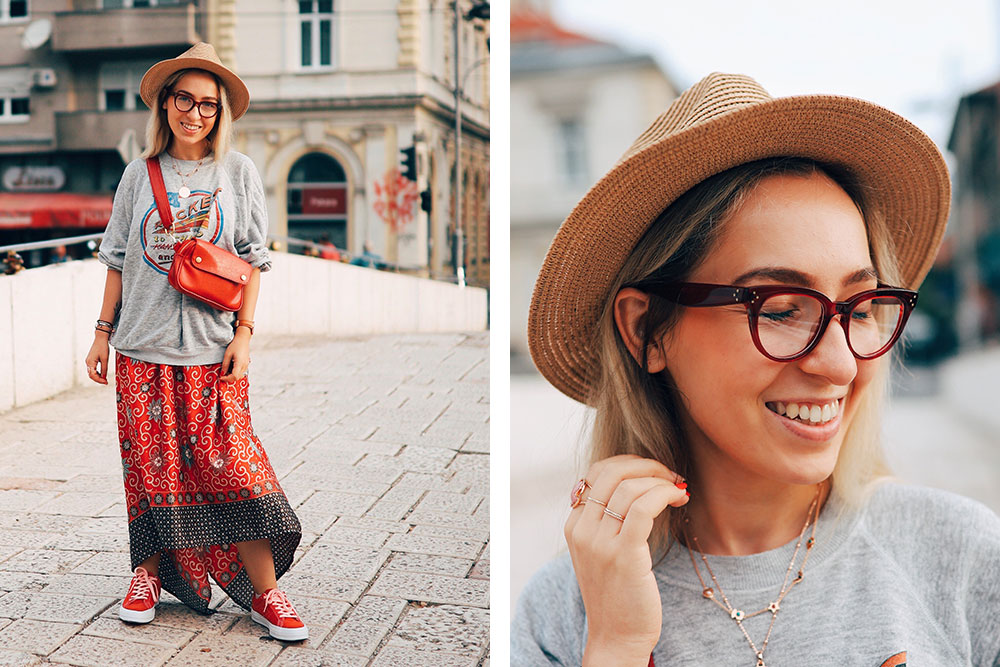 "I cannot say goodbye to this summer dress just yet! But I love combining contrasts, hence the grey comfy hoodie, favourite sneakers and nerdy, chic specs along with it."
We are not well able to say goodbye to the summer as well! Long days, basking in the sun on daily basis, lightweight clothes, … but autumn is just equally amazing, isn't it? And Becca looks so lovely in her autumnal outfit. She even opted for red frames to stick to the theme!
Everybody loves the summer and there's always a bit of bitterness when the autumn comes. But autumn is such a beauty! The trees, the outfits, the cosy evenings… we love that all. And do not forget - if you are looking for a great frames of prescription glasses, eyerim has got your back! Just browse and browse and you will definitely find the ones. And just then you will be absolutely ready to kick-start the new season on the right note.