Fashion Weeks traditionally come with innovations in the fashion world, and the design of glasses is no exception. Discover the improvements of classic models, find the perfect balance between trends and timelessness, novelty and nostalgia. The year 2022 comes with the revival of sunglasses and prescription glasses with new processing materials, the magical retro vibe, futuristic designs, and bright colours and accessories. Which trend you won't be able to resist?
"Fashion is what you buy, style is what you do with it."
Oversized aviator
Yes, our beloved aviator glasses are making their big come-back. And by big, we mean really big - designs by Max Mara and Tom Ford covering half the face, while Gucci opted for thick frames. Their oversized designs are this season's must-have for every face shape.
Rectangular frames
Discover one of the most dominant eyewear trends. This futuristic shape offered by for example Balenciaga or Balmain is a great choice for those seeking to look sleek. Ideal for oval, round and heart-shaped faces. For even bigger impact pair them with pulled-back hair.
"Sunglasses are like eye shadow: They make everything look younger and pretty."

– Karl Lagerfeld
Bold colours & chains
Add more colours to your everyday style and show the world who you really are! D&G, Persol, Chanel and Valentino all embraced this cool and practical trend. Keep your specs safe and handy with gorgeous chains and express yourself like never before.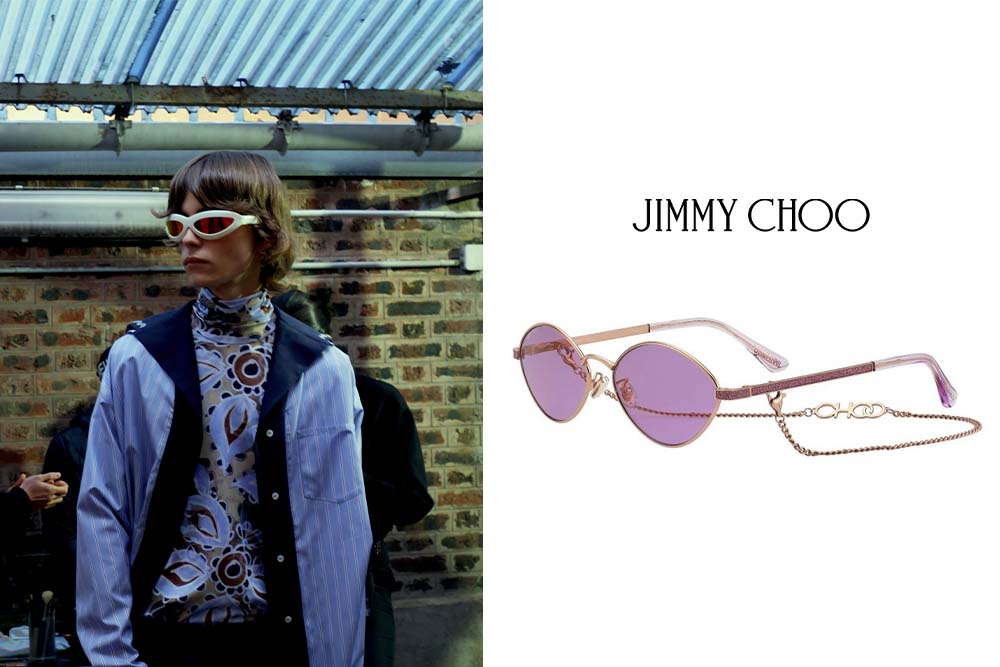 Super square frames
Grab everyone's attention with big square glasses! This timeless style ranges from butterfly shape to a vintage yet playful look. As we could see with Dior or Prada - these frames simply elevate your look to the next level. Choose them for oval and round faces.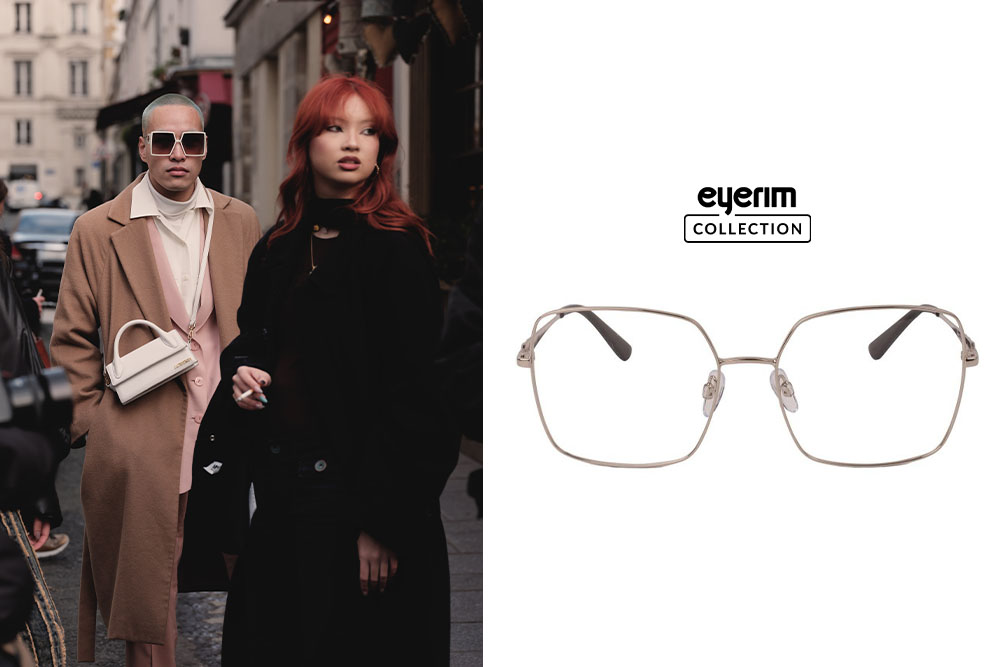 "With my sunglasses on, I'm Jack Nicholson. Without them, I'm fat and 60."

- Jack Nicholson
Maxi vintage frames
Big is beautiful! As shown by Versace, Fashion East and Courrèges, these frames offer the retro-vintage vibe with oversized proportions and thick frames. Their square or rounded shapes will always make you look fashionable.
Whether you have caught the eye of any of the trends, the great news is that you can find them all on eyerim eshop! So why not turn everyday commonness into a breathtaking uniqueness? With these glasses, it won't be a problem.