eyerim is based in the Historical centre of Bratislava, Slovakia. The building is from the 16th century and we've settled in last November. It's a very charming part of the capital and we all love our office. We have everything what one could need – coffee machines, kitchen tools, fruit to munch on, a cupboard full of teas, three dogs and amazing people.
Good things never come easy and that's why I decided to challenge my fellow eyerimmers with a few short questions they all thought were way too difficult for Thursday morning. And let me tell you, their morning faces were priceless when I asked for such a cliché as describe themselves in 2 words.
This time, we are starting off with our logistics office and continue to the finance & executive one. None of these departments are simple to deal with but it's an easy-peasy job once you have such a great team by your side. Come on then, get to know our amazing people.
Adam, the "multitalented gourmet"
Adam takes care of all the operations that go together in our logistics – operations with Luxottica and Safilo, IT logistics, warehouse and development partners and much more. He's also always trying to come up with new systems that could help logistics or any other department. Basically, Adam is a big brother to anyone who needs help. He loves working at eyerim because he admires his job – simple as that. If you can't find him doing his job properly, you definitely find him taking great photos on his camera, cooking and then eating; or play on his playstation quite a lot. If you're interested to see his lovely photos, definitely check out his instagram, it's full of them!
Luca, the "stubborn Italian"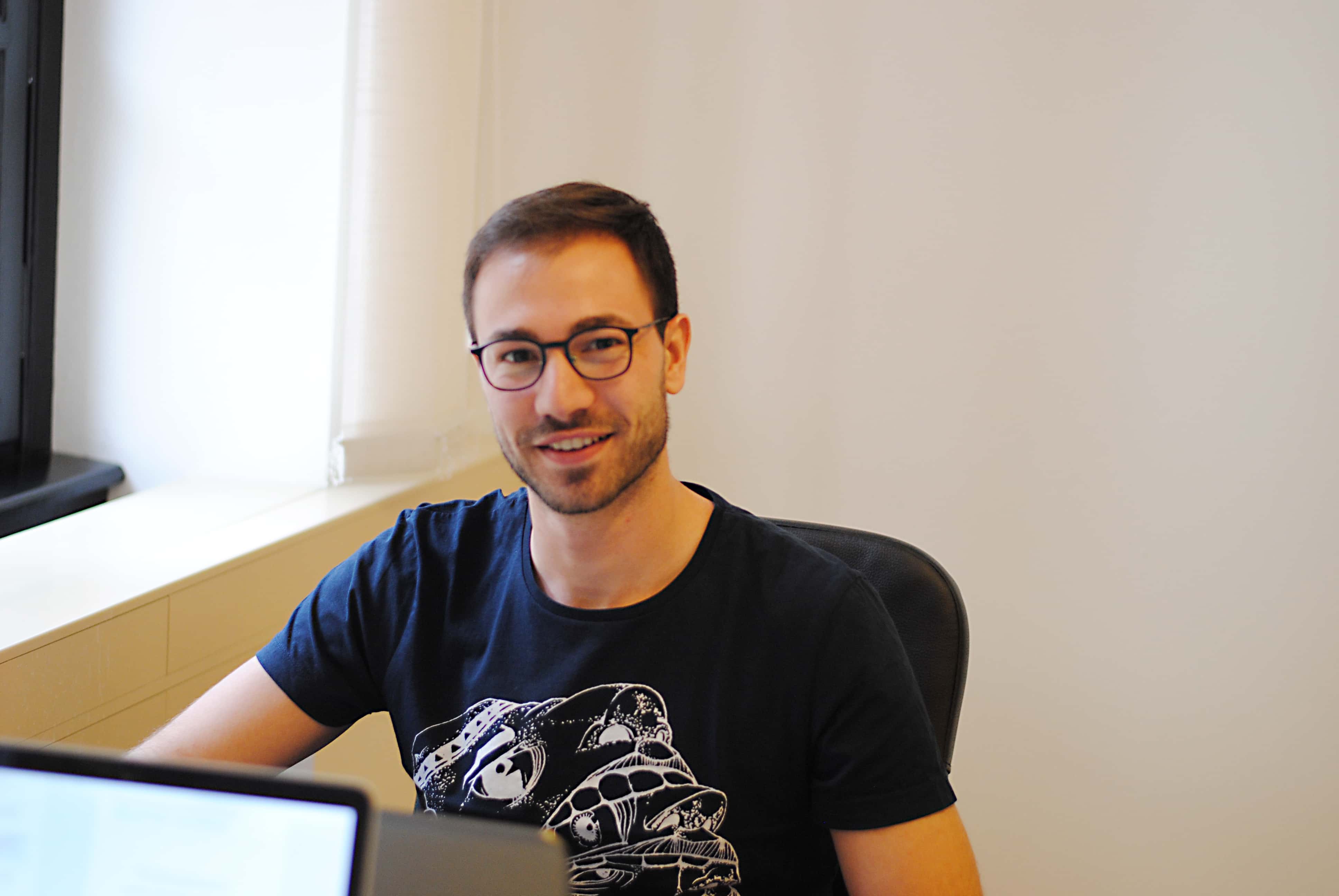 When I asked our 23 years old Italian member what he does when he has a bit of a free time, one of his answers was "sea sports". Then after realization, with a great sadness in his eyes he said that there is a "lack of sea" in Slovakia, so he just plays football or compensates the sea with an awesome beer and friends. He doesn't refuse a good book either! His job is to manage all the orders at eyerim, to communicate with suppliers, to pick out new brands – the more independent, the better; and much more. He loves the friendly environment that eyerim offers, also the fact that eyerim gives a chance to everyone - even people with a little experience as long as they have a drive; to students, such as Luca himself, along with a much needed freedom.
Adriana, the "chica loca"
Adriana is a tall 26 years old with a love for sports and logistics. She is a big help and support not only to the guys in our customer experience but to her office boys, Adam and Luca as well. She is taking care of warehouse communication and management, customer's reclamations and orders control. Adriana loves working at eyerim because of the comfortable environment without stress or pressure and because of the cool people she works with. Trust me, you could envy her more than the long legs and pretty smile she has! She is talented in sports - she does a lot of climbing, hiking, skiing, snowboarding and dancing.
Maria, the "businessy freerider"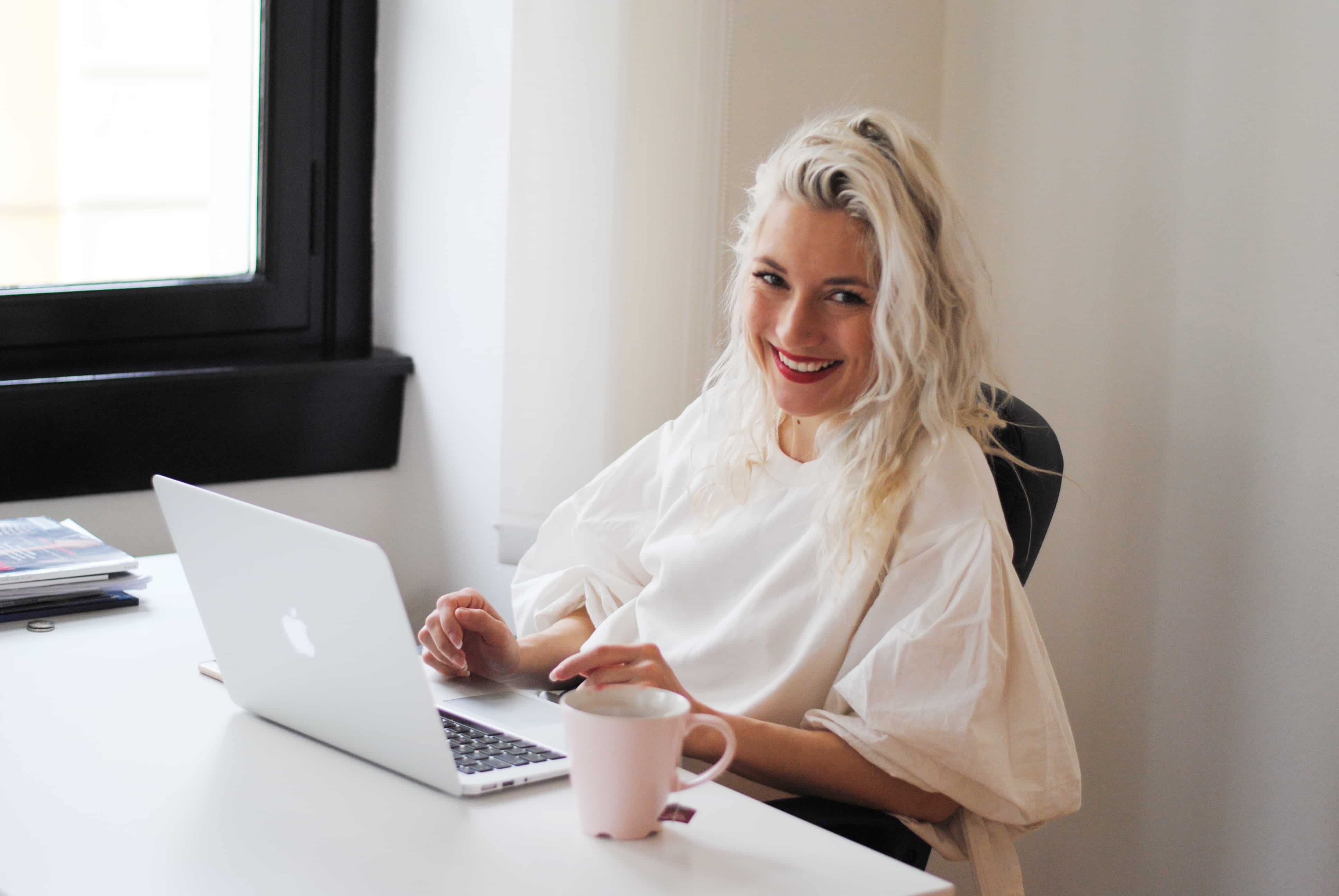 Maria is our cute but ballsy COO. If you didn't get the abbrev and what exactly she does, well, it's a lot. For example, she designs and implements business strategies to meet or exceed revenue, profit, and cash flow at eyerim; as the head of IT she supervises tech development and other fun stuff that go along with it; she assists our CFO and is eyerim HR – manages resources related to employees; and legal help. She loves the people at eyerim, its potential, drive and the sexy market. In her free time, the 27 years old also enjoys snowboarding, surfing (when she can), mountains, wine with friends, documents and galleries. Anybody fancies her by now? Go to her instagram and discover more.
Michal, the "modestly (the) best"
This very modest guy is the marketing guru! He cares for our marketing strategies, planning, reporting and marketing budgets. He loves the young, dynamic team at eyerim, as well as the general dedication of everyone at eyerim. Not only are the well-known marketing beats in his blood but music ones too! Michal is a musician and in his spare time he enjoys playing his beloved drums with his band. He is an admirer of the mountains and its nature – in the spring he loves hiking and in the winter he relishes in skiing on the snowy slopes.
Martin, the "adventurous achiever"
Except the fact that Martin is adventurous, he is obviously one guy of an achievement – in his 27 years of age only, he is the CEO and co-founder of a quickly growing business. Oh yes, eyerim it is! Other than the usual description of a CEO, he described his job in a very simple way – making sure everyone knows where eyerim is heading. He also takes care of seating the right people in the right seats. What Martin loves about working at eyerim is the fact that everyone can always see the results of their hard work; and the amazing opportunities with an amazing team. Throughout his working days he works out at the gym and when he finds a bit of a free time for himself, he loves to spend it by travelling and experiencing new things. Check out his instagram full of the latest travels.
Yassaman, the "big dreamer"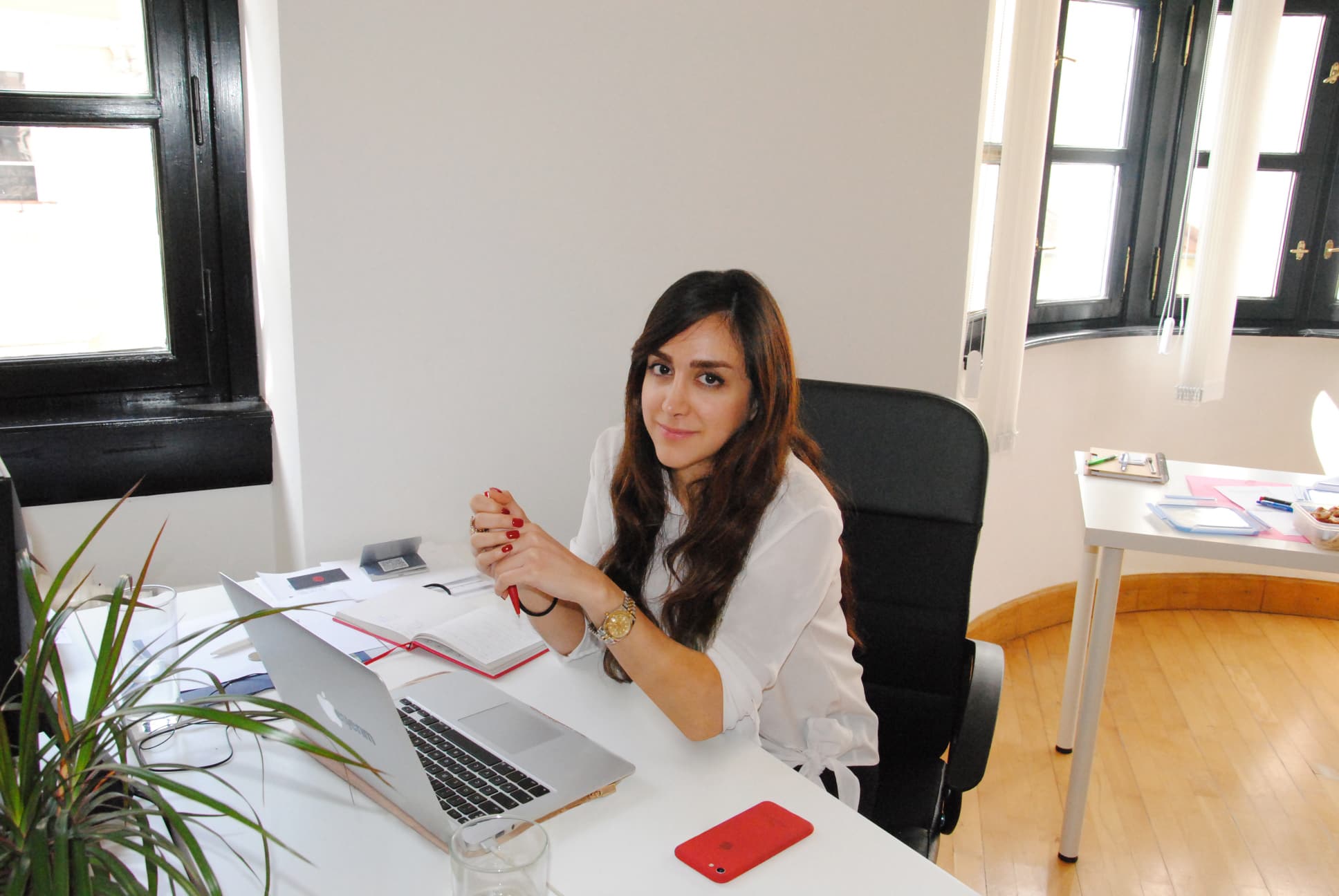 If I could pick one "writing minimalist", it would be our Yass. She is also one of the founders of eyerim and after Iran, her mother land, is Slovakia her second home. When asked what her job description is, she simply replied: "Have big ambitions for eyerim and always shoot for the stars." In other words she is our marketing queen. People are the reason why Yass loves going to work every day and as she said, nothing is impossible at eyerim. You got to adore that, right? In her free time, she reads books a lot, plays on her PS4 or a piano. She admires art and is a devotee of travelling. Get to know her better here!
Jakub, the "little creative"
It's frowned upon to have favourites but in this article, Jakub is definitely mine. After two hours of constant thinking about 2 words to describe himself, he came up with the "little creative" jam. How genius is that? Well, Jakub is not only genius in the creative agenda but also in eyerim finance – he manages, plans and reports all of it. He is 25 years old young man who loves working at eyerim because of the good friends he has made here and eyerim famous time-flexibility. He usually unwinds by doing some sort of sport, spending quality time with his friends or by picking up his favourite book. Check out his instagram and get to know him better.
Yes, our team is simply fantastic. We are all very diverse people with various lifestyles and different ideas but that's what makes us eyerim – a business with heart. If you're thinking about giving us a little bit more to do, go to our website and order some eyewear then, eh? We would absolutely love that.
Don't worry, another episode is coming your way soon!