Top 5 news that happened to us in 2021!
1) Our new private label collection
In 2021 we decided to bring you the real stars - our newest eyerim collection of prescription glasses and sunglasses inspired by the radiant sky and mysterious space objects. Thanks to the work of our Linda and Viki, the fashionable style and extraordinary quality of these glasses made hundreds of you shine.
2) Lens Scan app
Have you ever wanted new glasses, but you've forgotten your prescription details? Thanks to our technological innovation Lens Scan app you can measure the exact values ​​of your diopters yourself in the comfort of your home.
3) Computer glasses
We also gladly presented computer glasses without diopters for only €39! If you work long hours in front of the screens, relax by watching social media and TV and you don't need diopters, but your eyes take a beating - we created these blue light blocking glasses just for you!
4) Packaging
Not only we have stylish and quality glasses but we also send them to you in stylish and quality packaging! Thanks to our Sára you can be happy about your new glasses even more.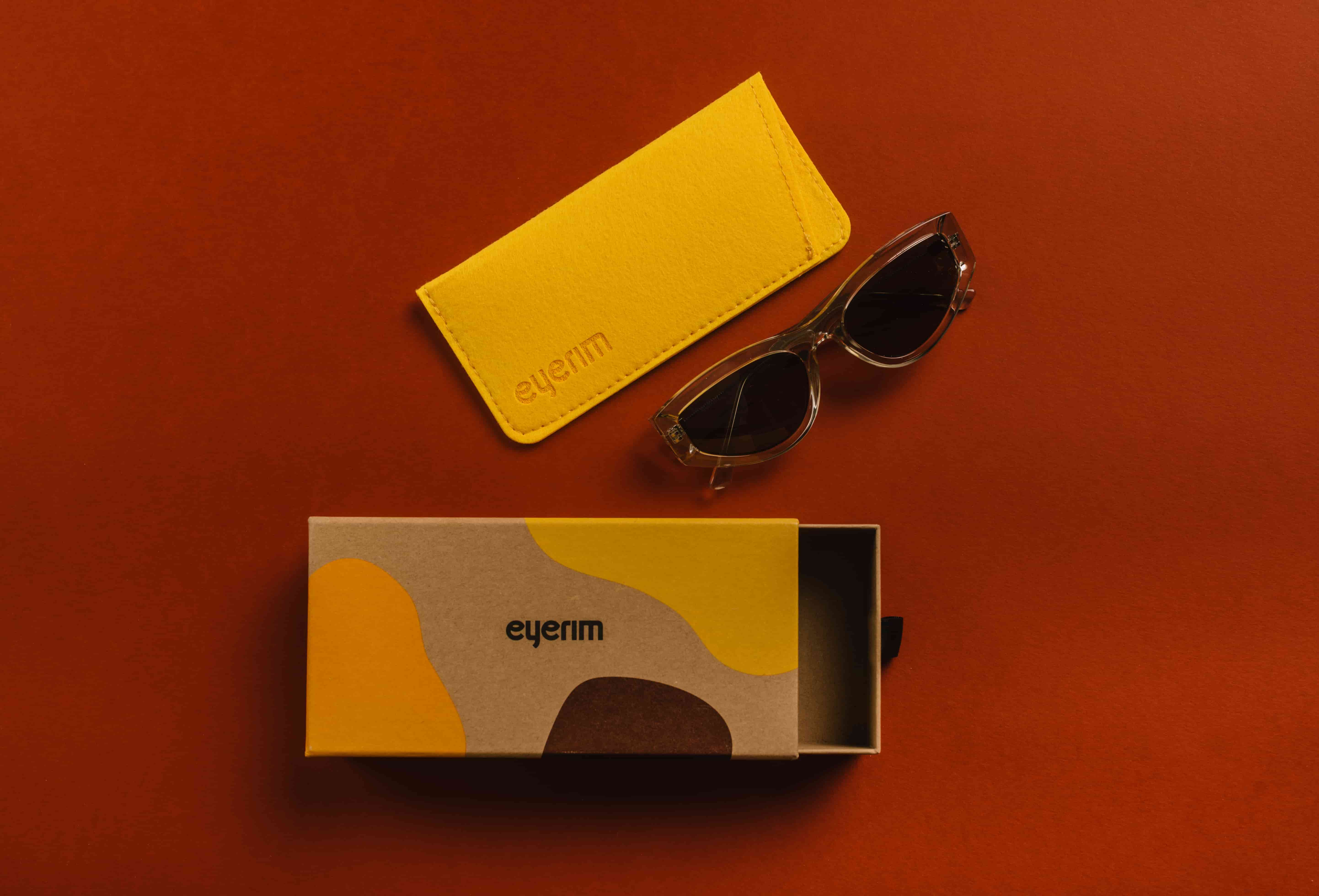 5) New web
In 2021 we decided to move our services further and launched our brand new web! After many hours of no sleep (but still wearing computer glasses!) our awesome IT guys created eyerim 2.0 - hurray!
At the end of this summary, we want to do one more thing - thank you all for another fantastic year with us! Stay tuned for many more hot news and big plans. Let's see the world differently together.