World Sight Day (WSD) is being held once a year on the second Thursday of October. It is coordinated by IAPB under the VISION 2020 Global Initiative and focus global attention on blindness and vision impairment. This year WSD is on 13th October.
Every year, World Sight Day points out towards importance of raising public awareness of blindness and vision impairment being one of the major international public health issues. Approximately 285 million people worldwide live with low vision or blindness and yet 80% of visual impairment is avoidable. If each of us visited our optometrist at least once a year, eight out of ten people would not have to go blind at all thanks to early diagnosis.
However, if you have your eyes measured, but you do not remember the values ​​of your diopters, we have great news for you. You don't have to take any new measurements, thanks to our free Lens Scan app you can measure the exact values ​​of your diopters in the comfort of your home. Instructions on how to do it and all the information about Lens Scan can be found HERE.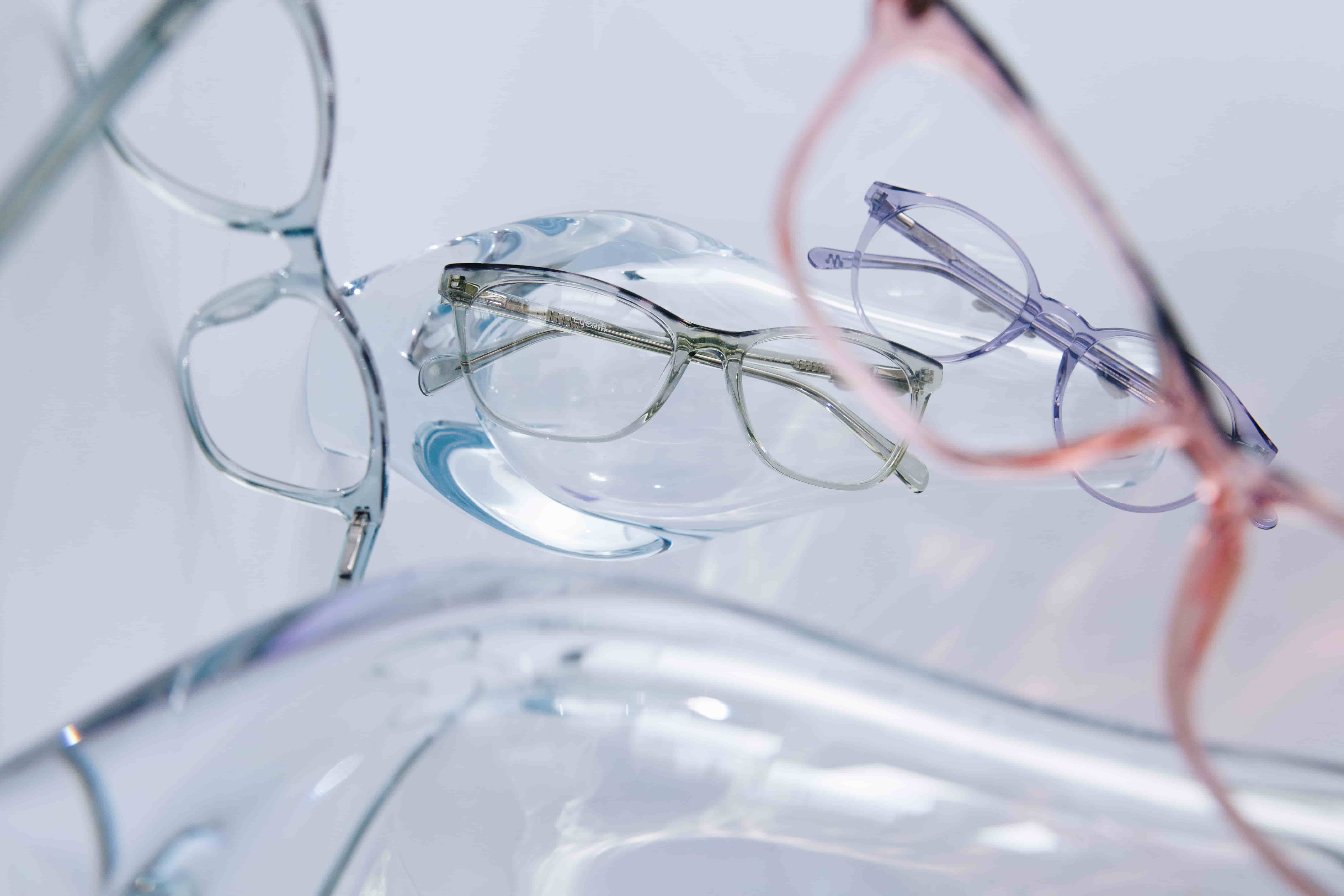 5 quick exercises for your eyes
Because of our school and work, we look at computers or mobile phones for up to several hours a day, and when we want a break, we reach for digital devices again. It may seems as a relax, but our eyes are still working hard without any true rest. So how to give them a break? Here are 5 simple eye-exercises you can do wherever you are.
1) Go out
Give your eyes a change of environment and go outside. It's not possible? Never mind, just buy a green plant and place it about 6 meters from your table (you will use it during the next exercise).
2) Rule 20-20-20
Every 20 minutes, for 20 seconds look at something 20 feet (about 6 meters) away from you - ideally at the plant from exercise 1.
3) Blink
When we look at the screens, we blink less. So slowly close and open your eyes a few times and then try to notice more how often do you blink.
4) Outline of number 8
Imagine a large number 8 somewhere in the distance. With your eyes, follow the line of the figure a couple of times - once slower, once faster. These movements are completely different from what your eyes usually do.
5) Enjoy the darkness
Give your eyes a moment of complete rest - cover your eyes with your hands, take three deep breaths and feel the flow of energy.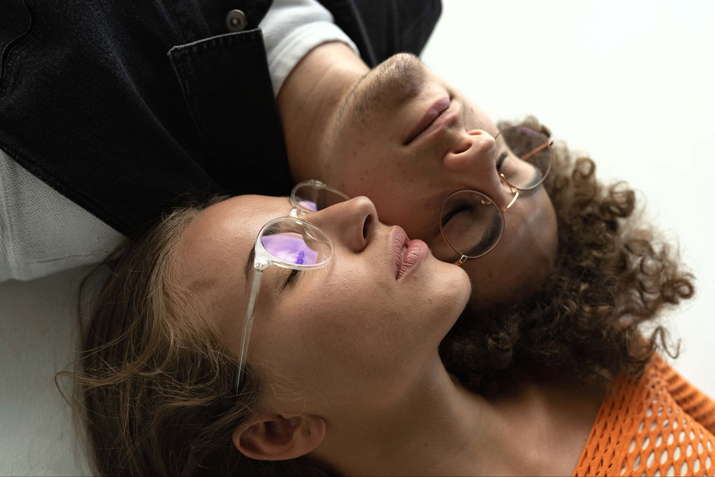 On this day we don't want to contribute to the destruction of your sight by looking at your computer or phone screen, so we have prepared for you a quick overview of how the world is doing with sight. Do you match any of these numbers?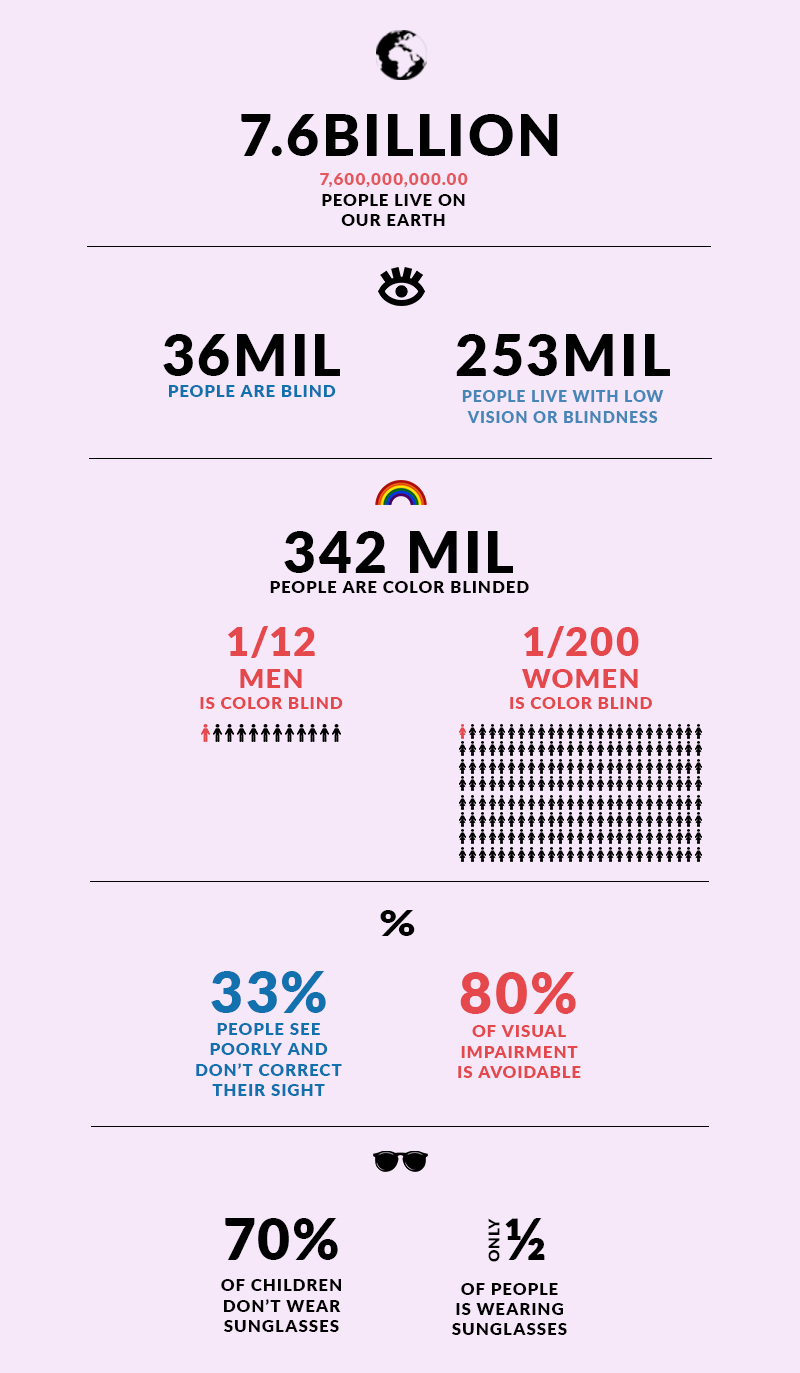 Protect your eyes - they deserve it!