We have already introduced eyerim collection to you - collection of quality, affordable prescription glasses. eyerim believes that prescription glasses, as they are mainly a medical aid, should be available for absolutely everyone. That's why have made a list of affordable alternatives to various frames from popular brands.
eyerim collection - model LUCKY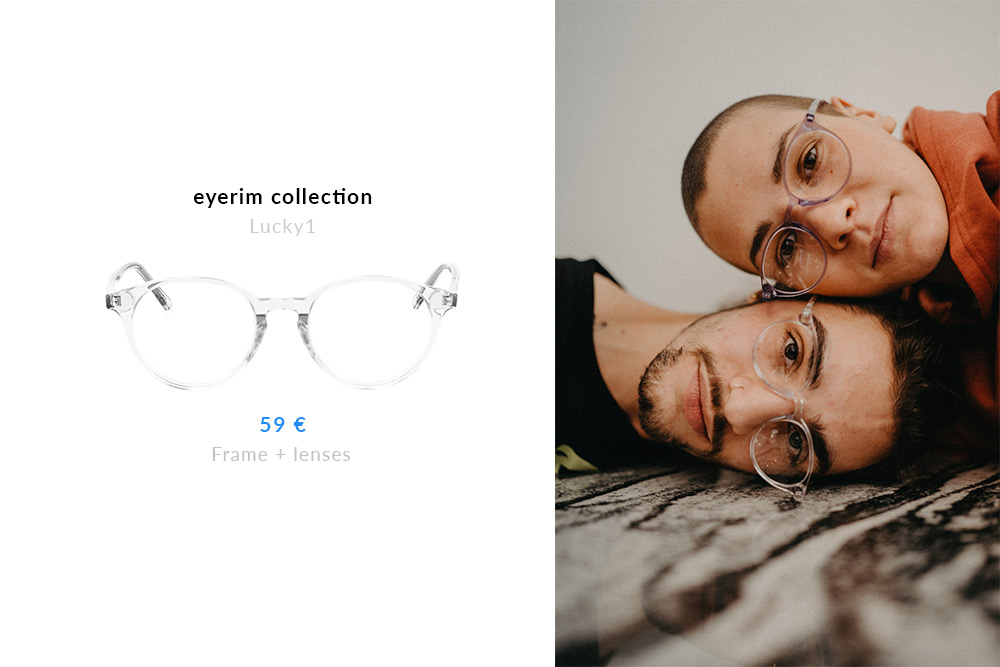 Model LUCKY belongs to the latest arrivals in eyerim collection. Minimalist and ultra-light frames from acetate suit both women and men. We have this frame in 4 different pastel colours and these prescription glasses are available for only 59 Eur + lenses included in the price already.
Similar models
eyerim collection - model ANDREA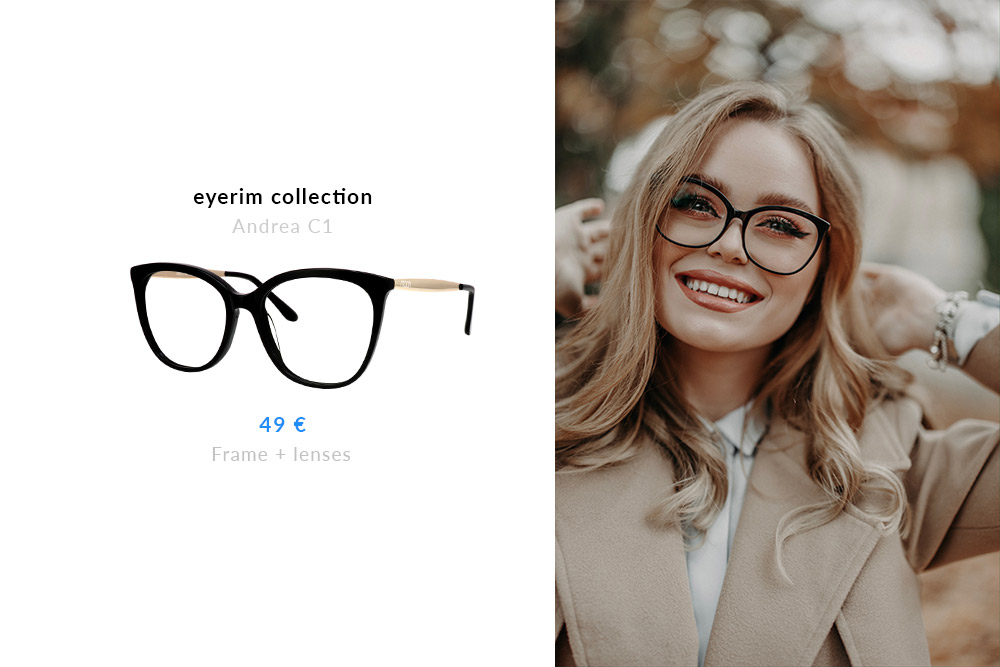 Full-frame model ANDREA is one of the best selling prescription glasses from eyerim collection and even on our eshop. Trendy oversized frame for ladies fits majority face types and is available for 49 Eur (and again, lenses are included in price) and its hypoallergenic.
Similar models

eyerim collection - model MARTIN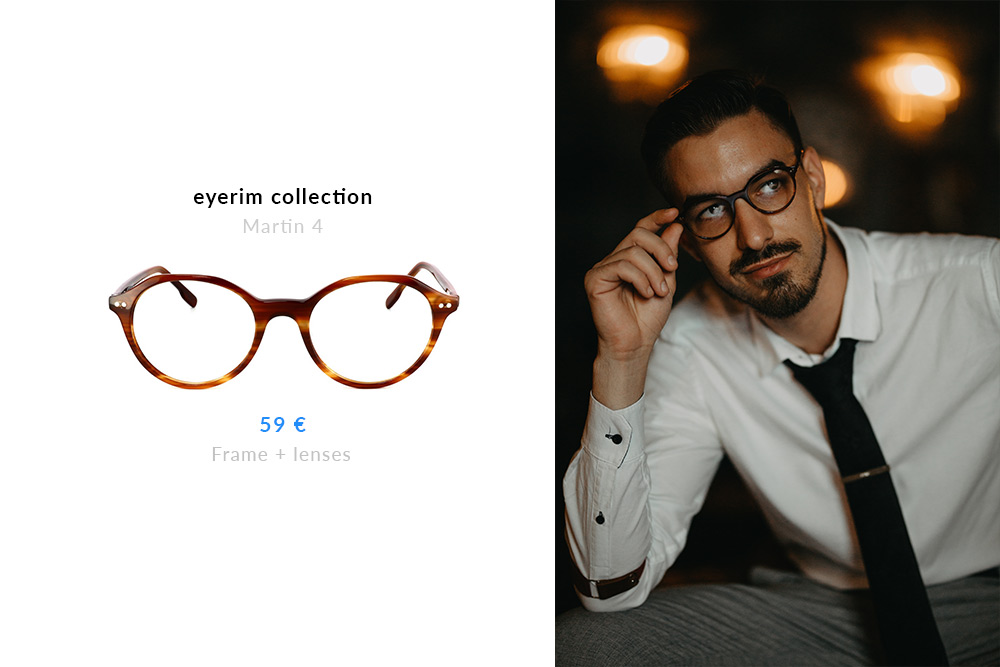 The last of the compared prescription glasses is model MARTIN - named after eyerim founder, Martin Zahuranec. These glasses are made of plastic, so they are very flexible and light. Model Martin by eyerim collection is also available in black colour and it's available for 59 Eur (do we have to mention again, that lenses are included?)
Similar models

In the end, it's all upon you what you choose. But if you want to try something new and extend your glasses collection, then give eyerim collection a try. Because for the price of one designer glasses, you can have three different types of frames from our collection. Wide variety of frames, materials, top-notch quality lenses that are manufactured and set into your frame for free with possibility to upgrade them, e.g. with adding polarization layer, blue light protection and many more. And the latest news is - progressive (or multifocal) lenses are available for all eyerim collection models. These lenses are designed to correct both near- and farsightedness in one frame. They allow you to see clearly at all distances.
Last but not least. Did you know that if you don't like the glasses upon arrival, you can return them in the next 30 days. And the best thing? We will refund you the full price you paid. The full price, really. You will get refunded not only for the frame but also for the lenses - which is not a case when ordering other brands. A full refund of frame + lenses is a matter of eyerim collection only.
If you have more questions about eyerim collection, come over here and find a simplified explanation of what eyerim collection is and how come the glasses are so cheap, actually. And also, if you're feeling unsure about shopping for prescription glasses online, read this article and all will be better.
*Unfortunately, as we state on our website, some of those products were sold out due to higher demand. This unavailability should be just temporarily and hopefully, we will be able to order them from our supplier in the near future. In case they are not planned to be replenished, suppliers will present new, similar collections.
**We update our site regularly, but at least once a day. These automatic updates provide us with changes within the portfolio, and thus within the availability of individual products as well as within their price. In addition, pricing depends on many factors, such as the purchase price of the product, our competition, or the conditions and requirements of individual distributors.